Ugly Christmas Sweater/Shirt Day 12/16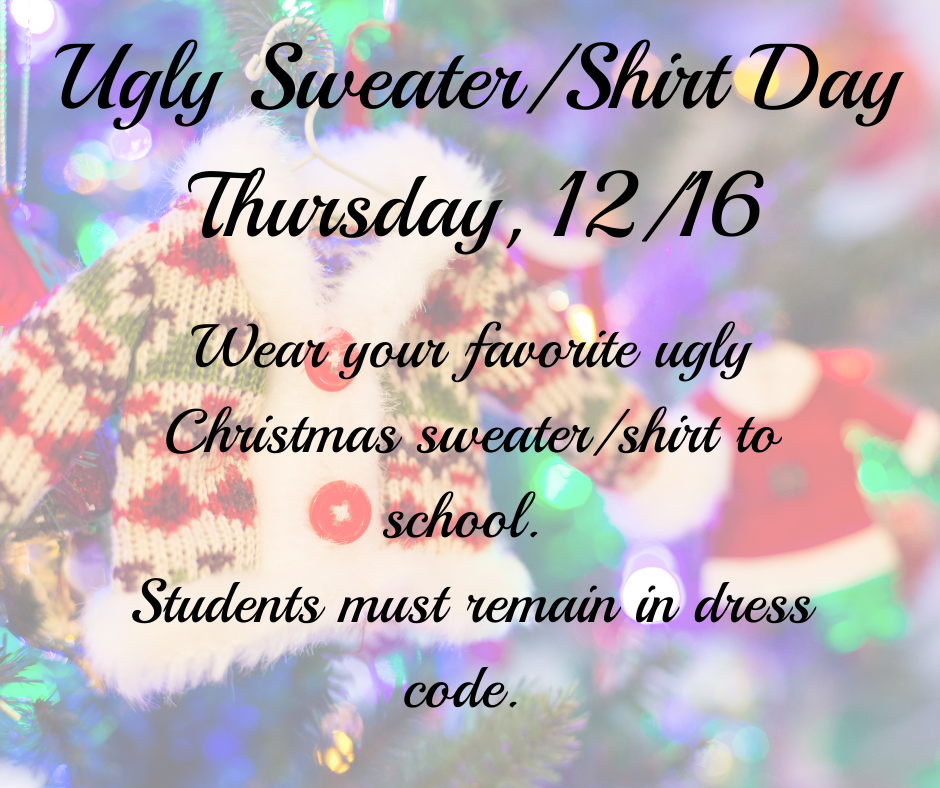 Wednesday, 12/15 - Red and White Day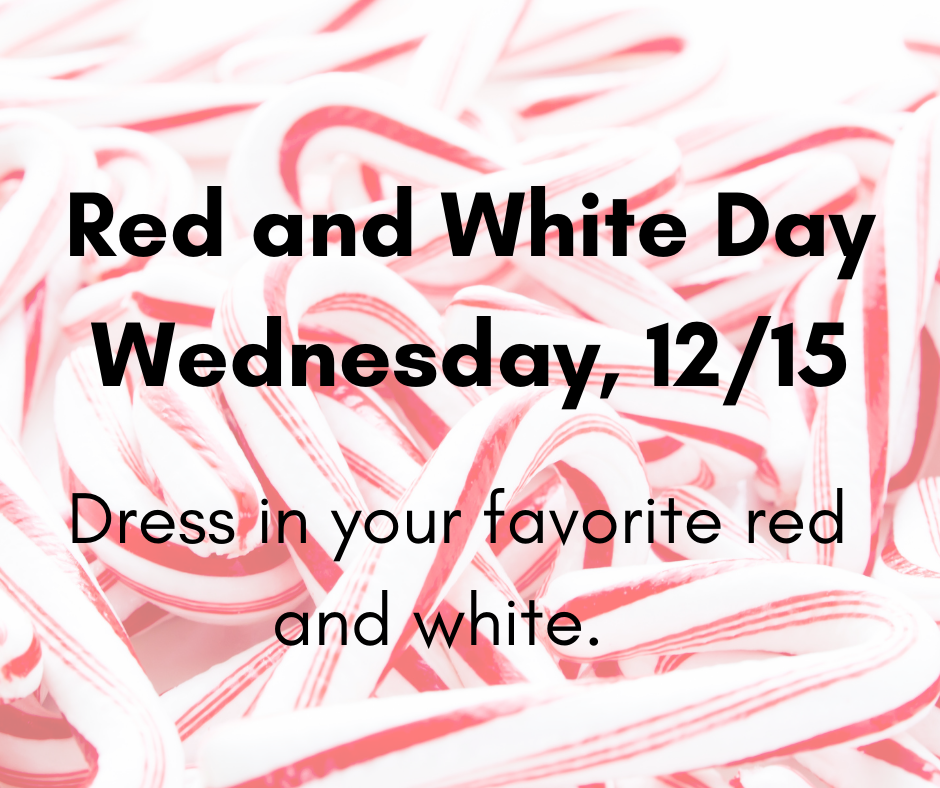 Christmas Hat Day 12/14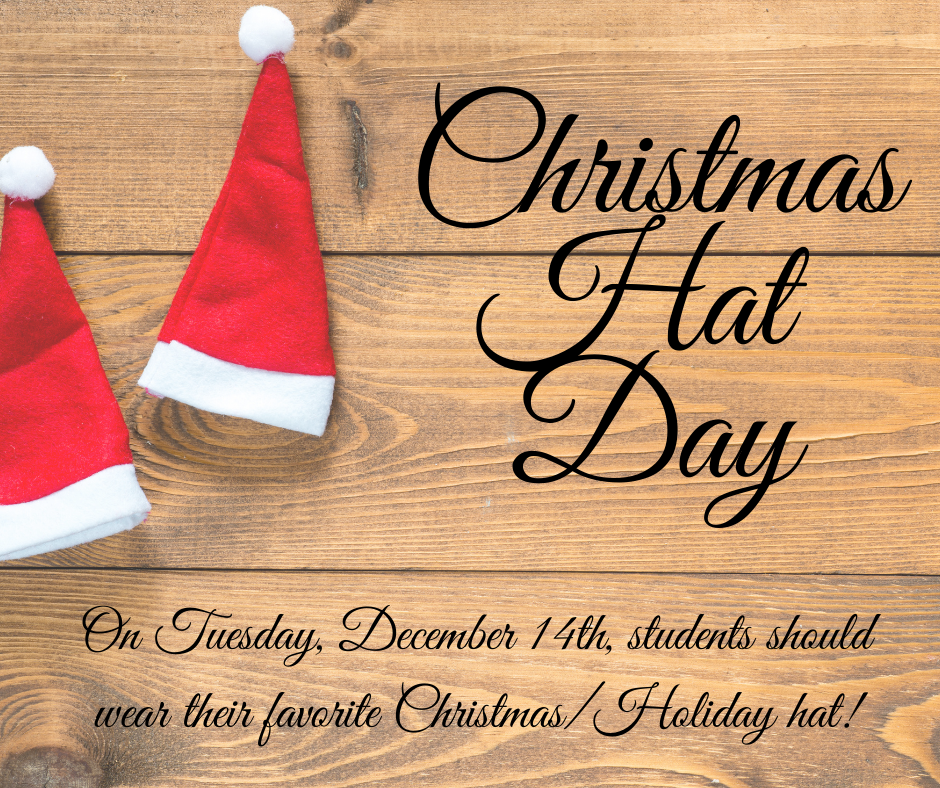 Monday, December 13th Dress Up Like you are Snowed In!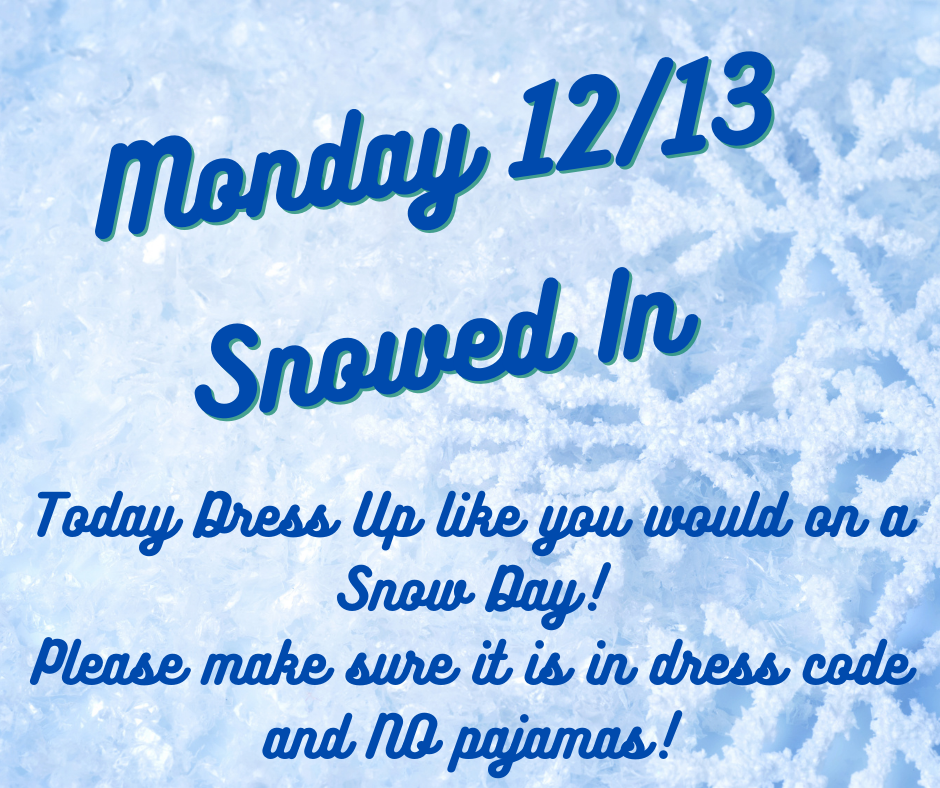 This Week at MMS 12/13-12/17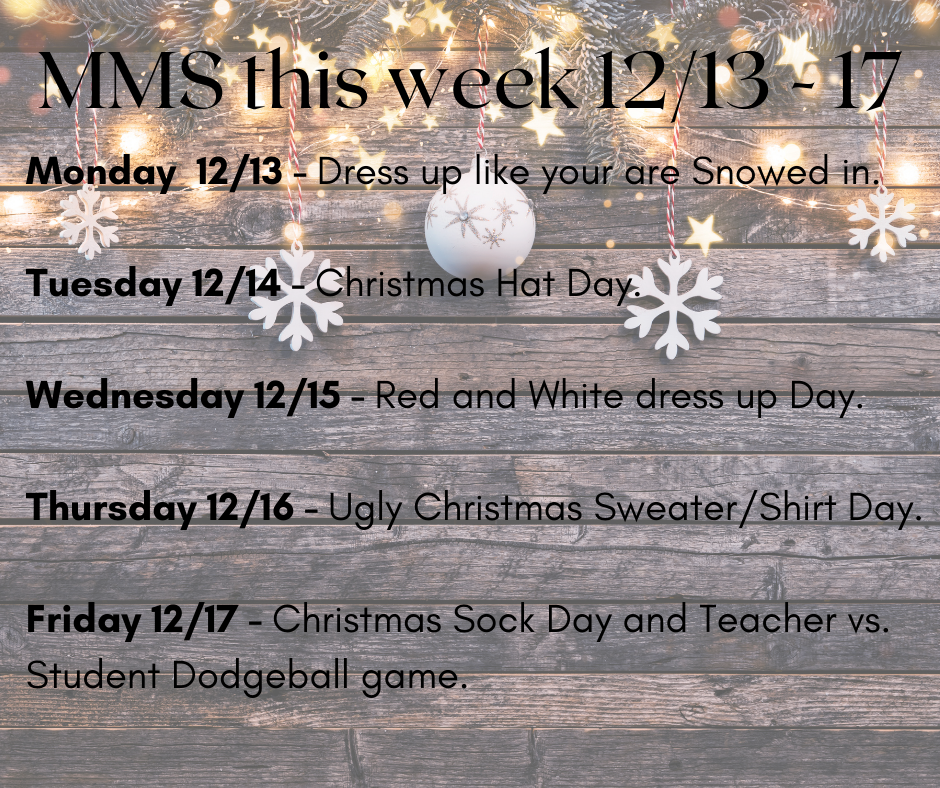 Calendar reminders 12/13 - 2/21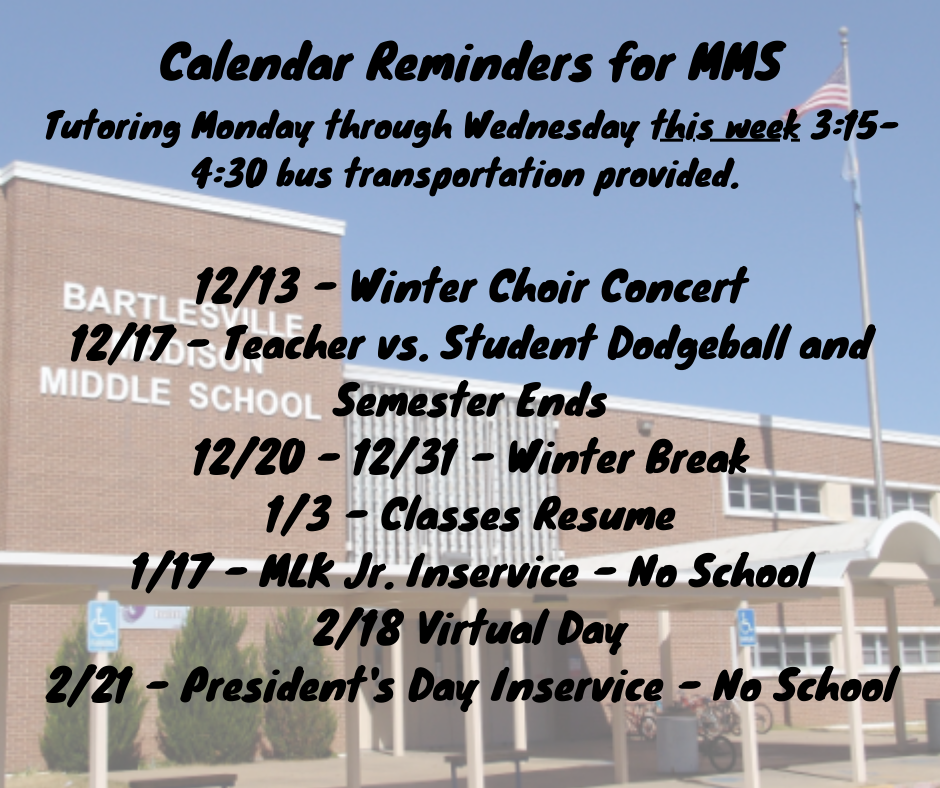 Friday, December 10th is dress up like your favorite character from a Christmas/Winter book or movie!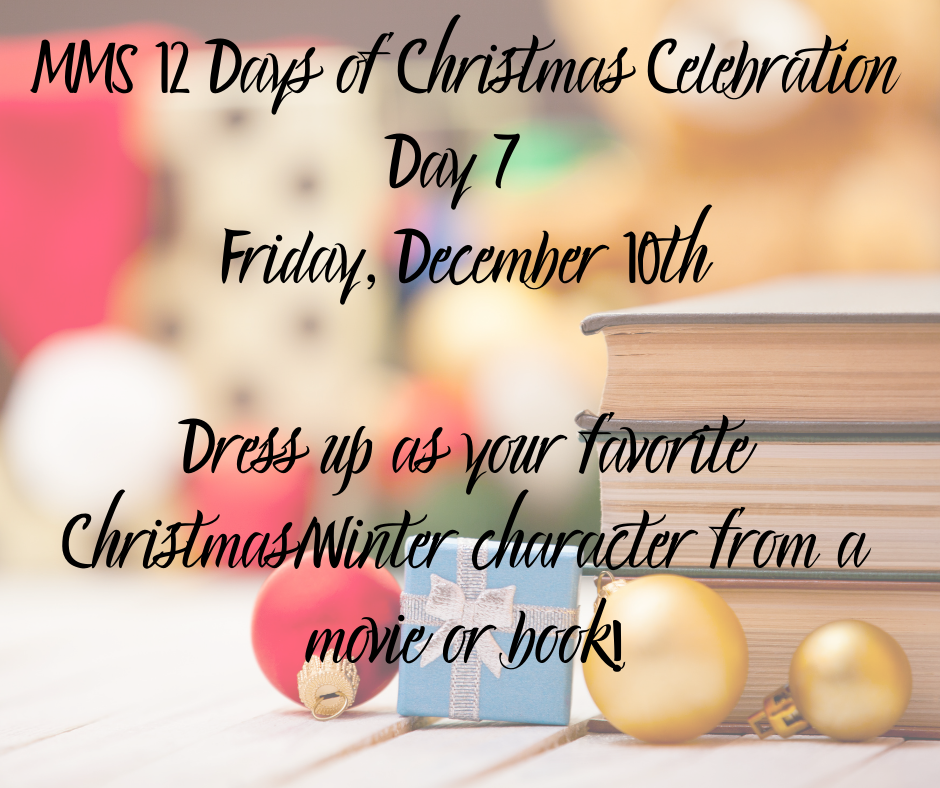 Tutoring is Cancelled for today 12/9.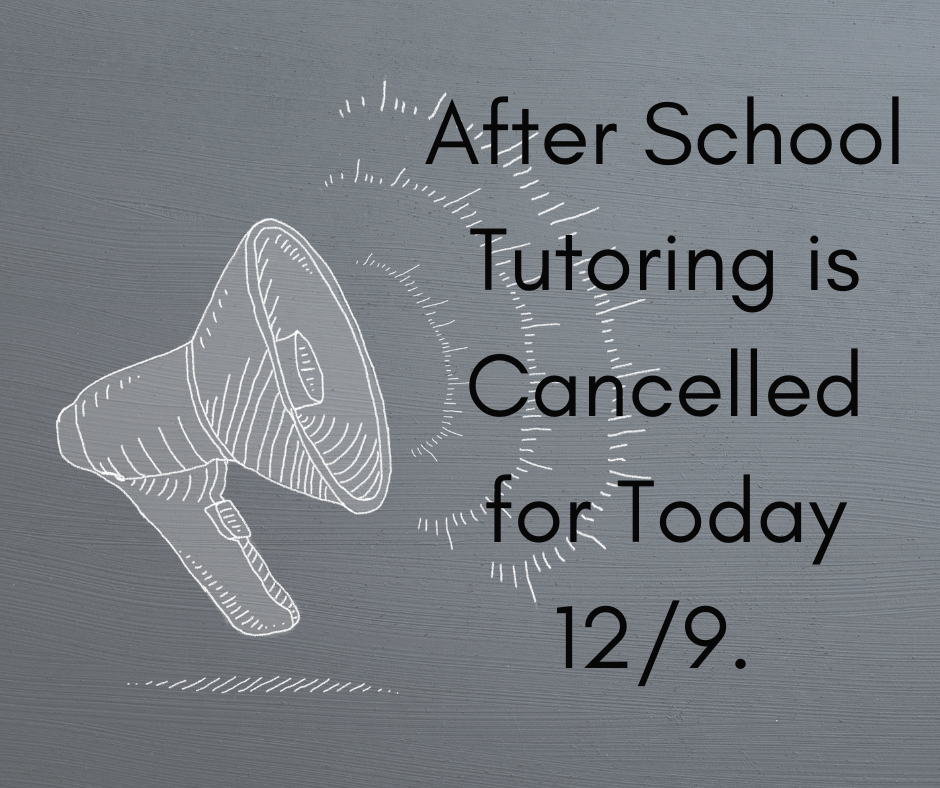 PSA Afterschool Movie - 12/9 We will be watching the movie Elf in the auditorium. $1 donation for admission and the Snack Shack will be available for concessions so bring extra $$$.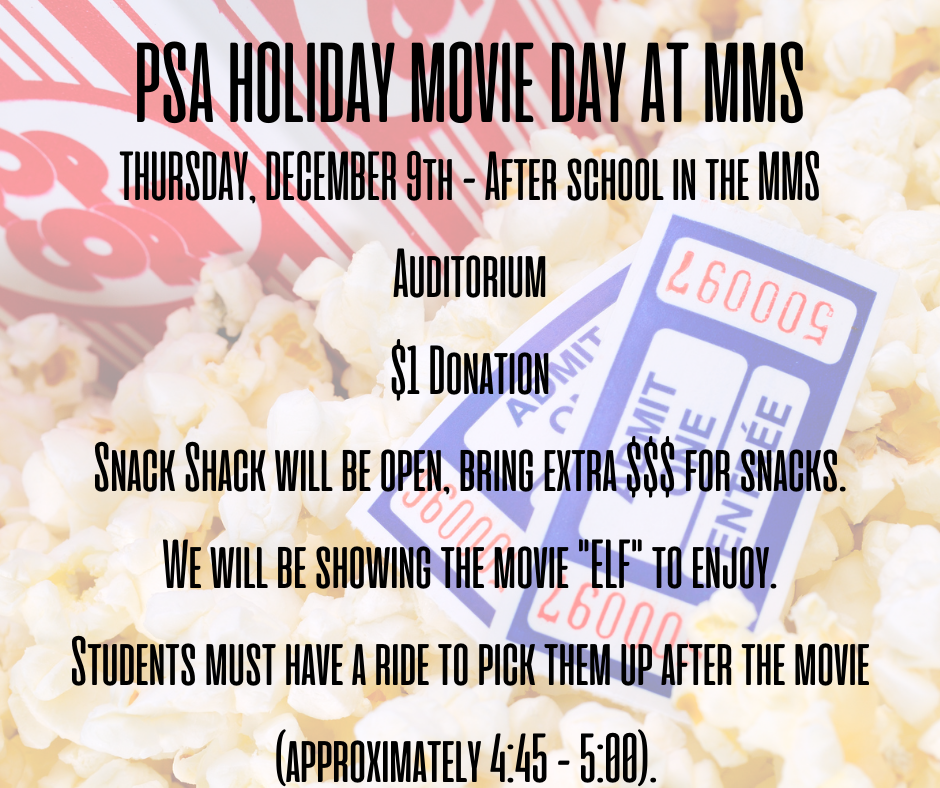 We still have some students left on our MMS Angel Tree. Please help if you are able! Contact our counselor Mrs. Hammond for more information.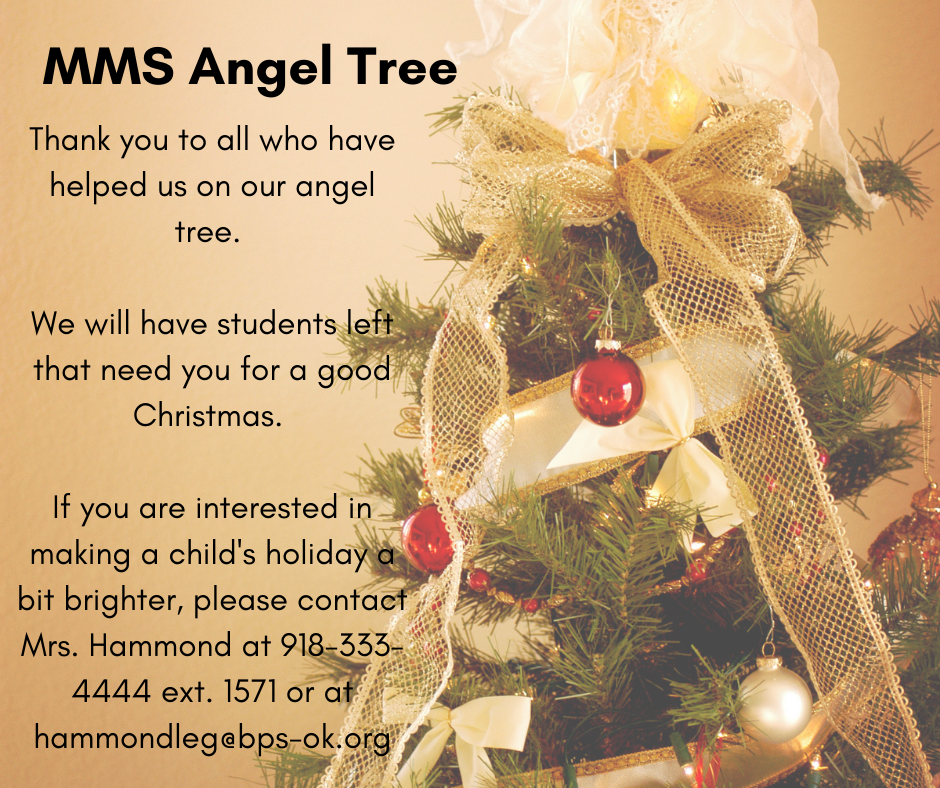 Tuesday 12/7 Kicks off our annual Hat and Glove drive for the holiday season. Students may wear a beanie for the day. We will be collecting hats and gloves for the Lighthouse Mission until 12/16. Students can bring their donations to their Bruin Crew leader.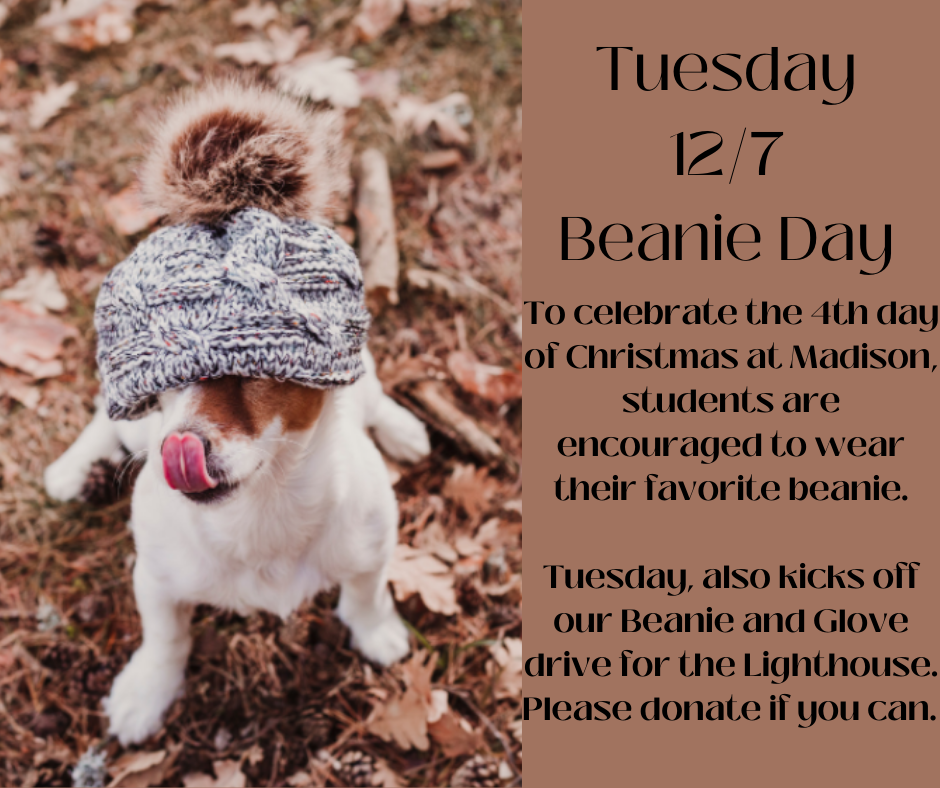 Monday, December 6th, is Day 3 in the Madison 12 Days of Christmas celebration. Students are asked to wear their favorite flannel shirt to school, no pajamas.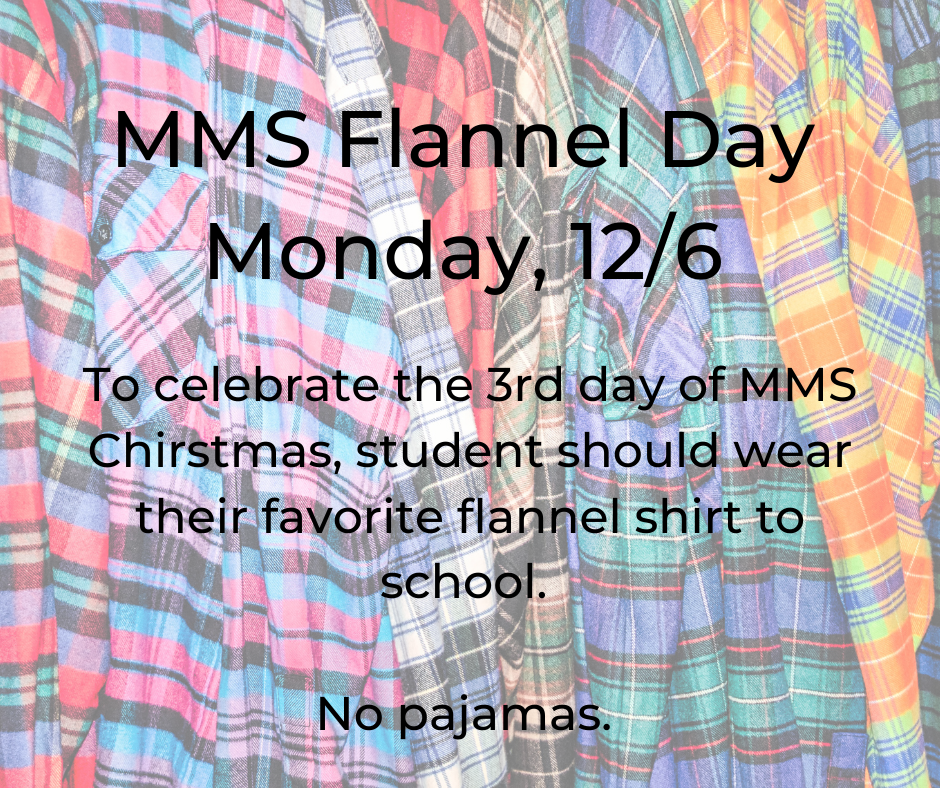 For the 1st day of Christmas, Thursday, December 2nd, students are encouraged to wear their favorite Christmas/Holiday T-shirt or wear red and green!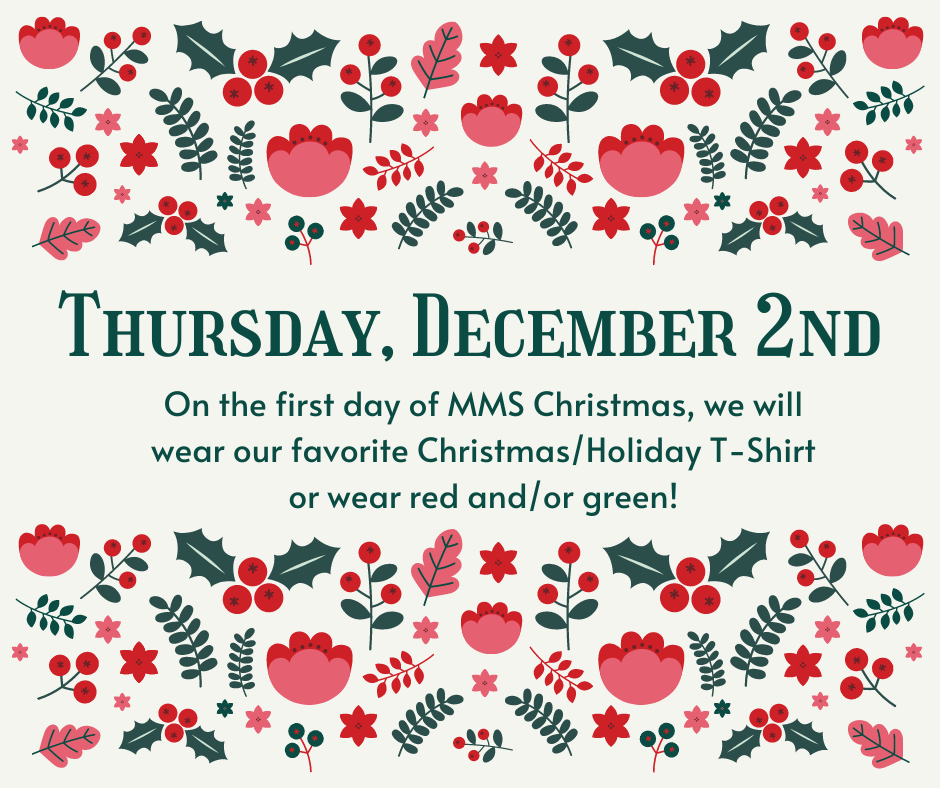 K-12 students are invited to enter a design for the Bartlesville District Science Fair's 70th anniversary T-shirts. The fair for grades 1-6 will be on February 25, 2022 and the fair for grades 7-12 will be on February 26. They will be in-person if feasible, virtual if necessary.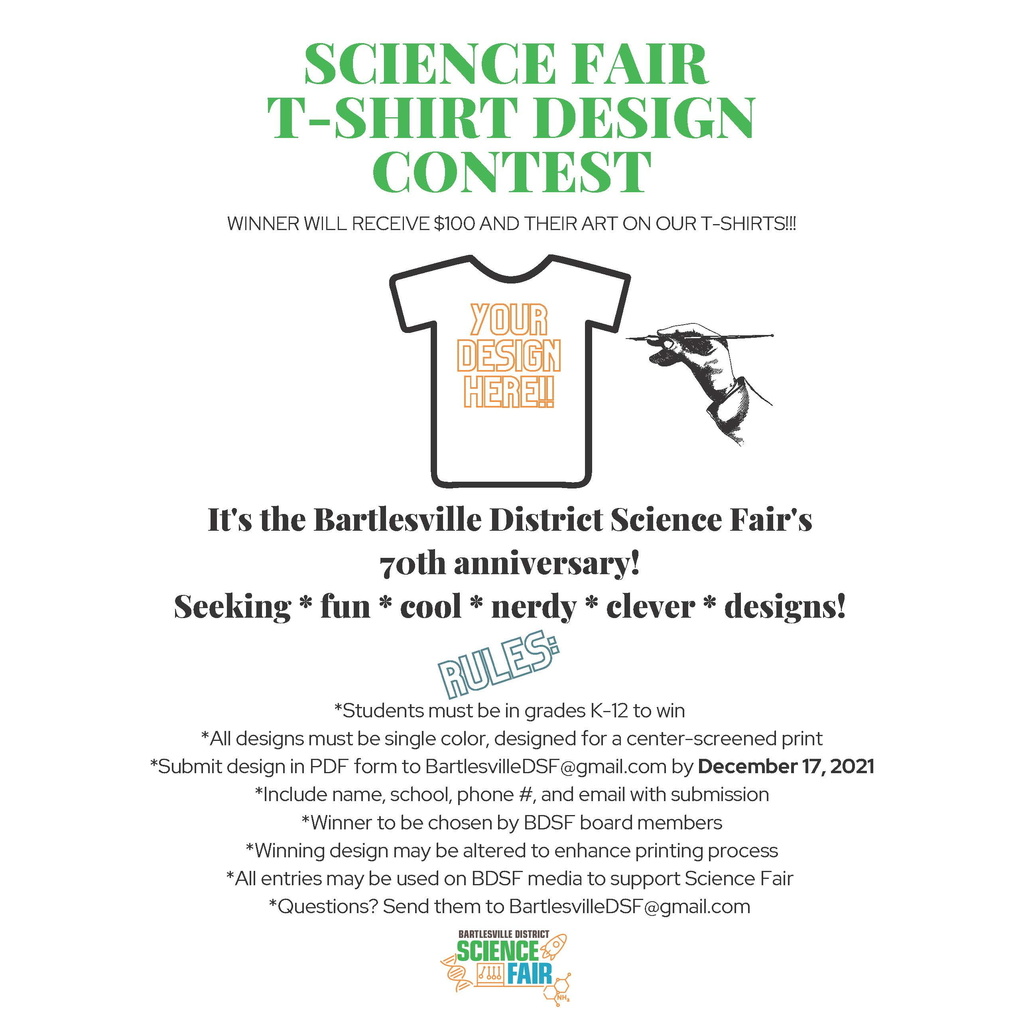 The PSG will be selling Freckles Ice Cream this Wednesday (12/1) and Thursday (12/2).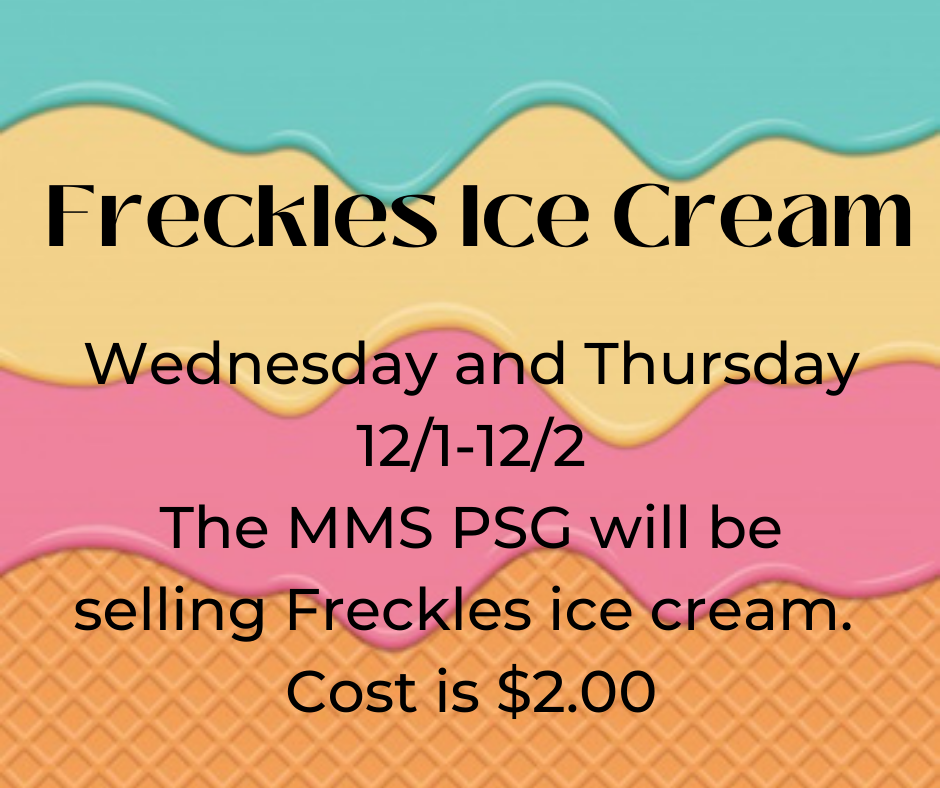 Today, MMS Student Council members packed up boxes for our families to send home for Christmas Break! Thank you to all who donated to our food drive this month!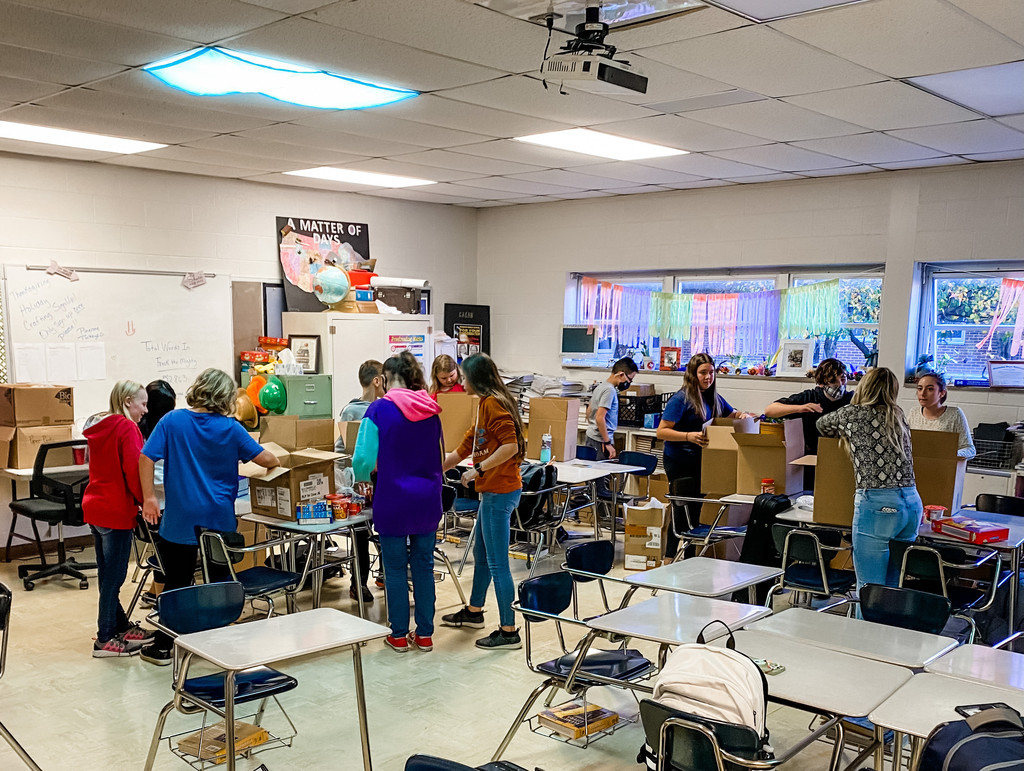 It's MMS Angel Tree time! If you would like to help, see graphic for more information!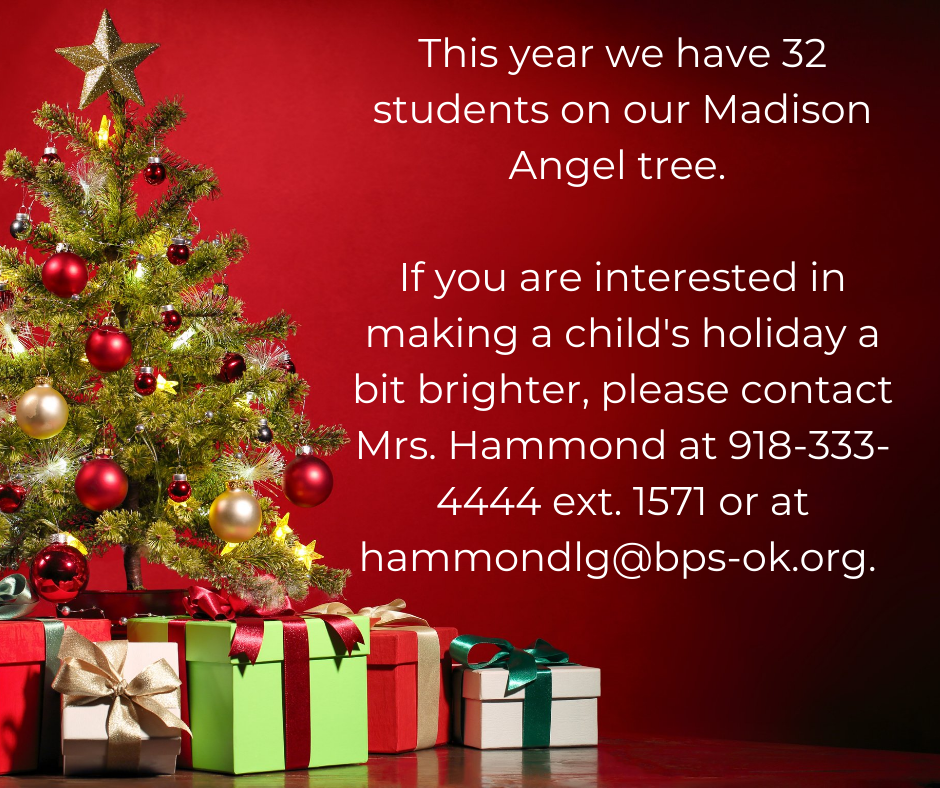 MMS Student Council Meeting 11/30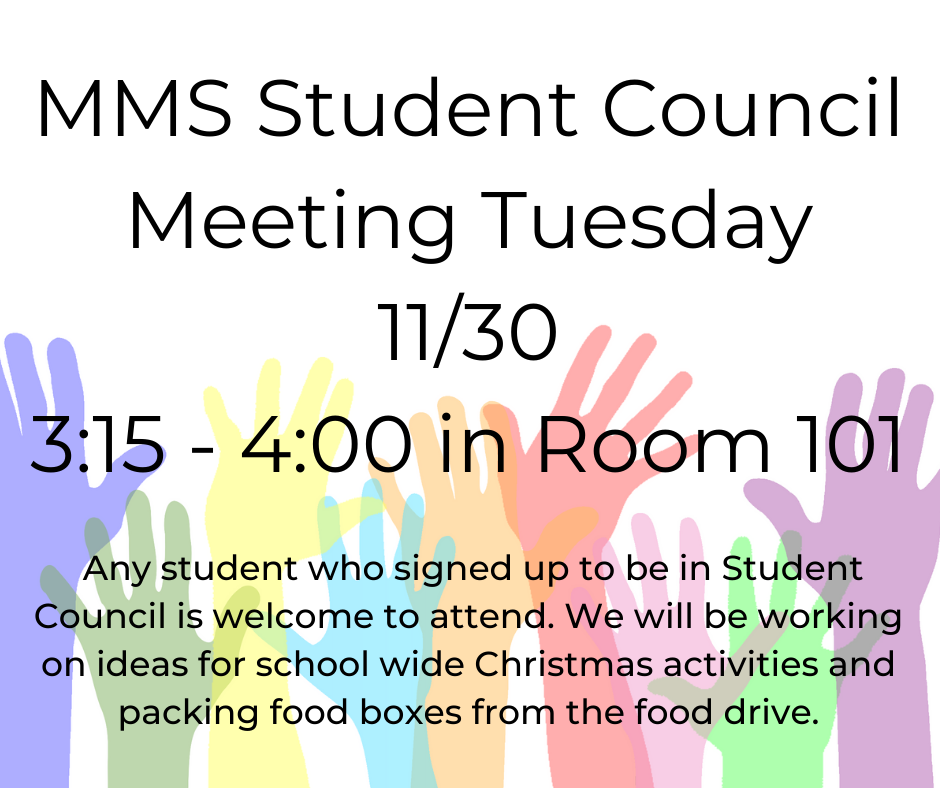 The Bartlesville Public School District will observe Thanksgiving Break, November 22 - 26. Classes will resume November 29, 2021.