English Language Learners (ELL)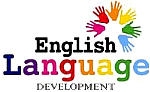 Ms. Whitney Pitzer
English Language Development Coordinator
(918) 335-1177 ext. 2341
PitzerWJ@bps-ok.org
Mailing Address:
ATTN: Whitney Pitzer
Woodrow Wilson Elementary School
245 NE Spruce
Bartlesville, OK 74006
It is Bartlesville Public School District's mission to provide English learners and immigrant students a high quality program, designed to assist students in learning English and to meet challenging state academic content and student academic standards. This Title III program is aimed at PreK - 12th grade students.
As part of the process of identifying English learners who enroll in BPSD, all enrolling students complete the Oklahoma State Department of Education Home Language Survey. Students whose survey indicates a language other than English is used in the home are given an English language proficiency placement test to determine the level of English proficiency.
All English language learners will participate in a quality instructional program that supports academic and social development. Emphasis will be placed on providing students access to core curriculum and to appropriate English language instruction that will ensure progress from limited English proficiency to fluent English proficiency.
According to federal law, an English learner is an individual who:
is enrolled or preparing to enroll in an elementary school or secondary school;

meets one of the following criteria—

a) was not born in the United States, or whose native language is a language other than English;

b) is a Native American or Alaska Native, or a native resident of the outlying areas; and comes from an environment where a language other than English has had a significant impact on the individual's level of English language proficiency (ELP); or

c) is migratory, whose native language is a language other than English, and who comes from an environment where a language other than English is dominant—and

has difficulties in speaking, reading, writing, or understanding the English language, that may be sufficient to deny the individual

a) the ability to meet the challenging state academic standards;

b) the ability to successfully achieve in classrooms where the language of instruction is English; or

c) the opportunity to participate fully in society.
Title III of the Elementary and Secondary Education Act (ESEA) provides funds to implement supplemental instructional programs for English learners. These funds are used to provide high quality language instruction programs for our district Limited English Proficient (LEP) students in elementary and secondary grades.
Federal funds are also used to provide support staff to assist teachers with instruction and professional development for teachers to effectively instruct and assess English leaners.
Title III requires an annual assessment of the English language proficiency of all LEP students in grades K-12 in the domains of listening, speaking, reading, and writing. Limited English proficient students must be assessed on the annual basis to determine individual growth in each domain. When a student reaches a level of Fluent English Proficient (FEP) the student no longer receives supplemental English learner services, but is monitored for two academic years to ensure continued academic progress.
Visit WIDA to learn more about what teachers are using to help children learn English in the classroom.