Built in 1909; Last Classes in 1985; Sold in 1994 and Razed
This elementary school was at 314 S. Choctaw. The land was acquired in 1907 and Jefferson was built in 1909 for $30,000 and three additions were made. The first was in 1924 for $29,367, the second in 1929 for $9,428, and the last was an all-purpose room added in 1948 for $55,198.
The school was closed in 1985 when the new Richard Kane elementary school opened. The building was sold in 1994 and razed for the construction of the Torrey Place apartments.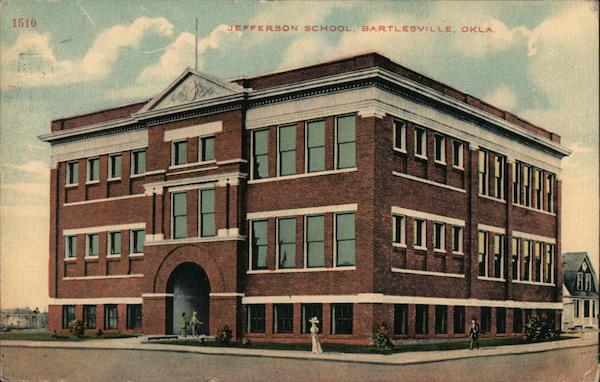 Jefferson Postcard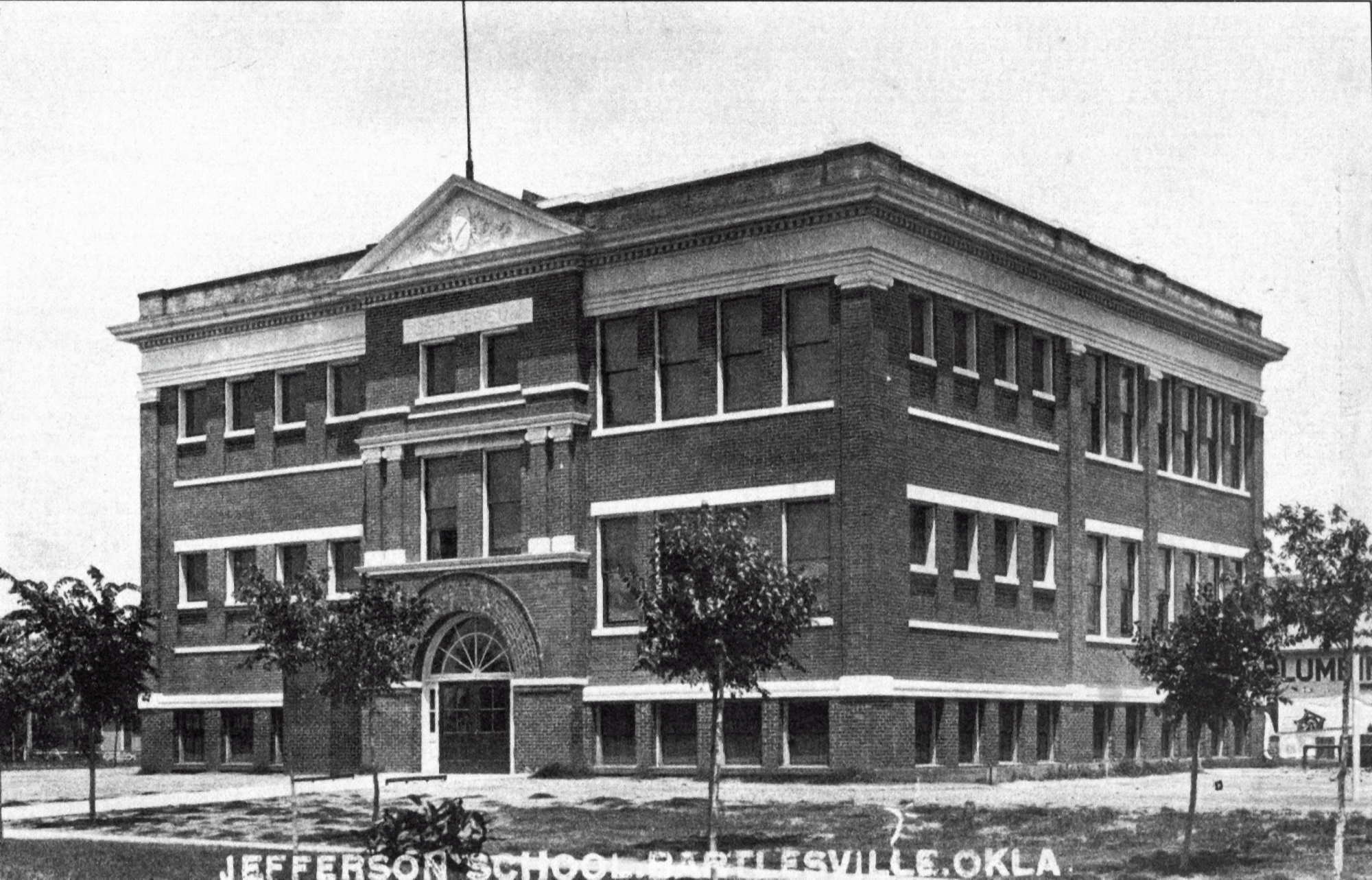 Jefferson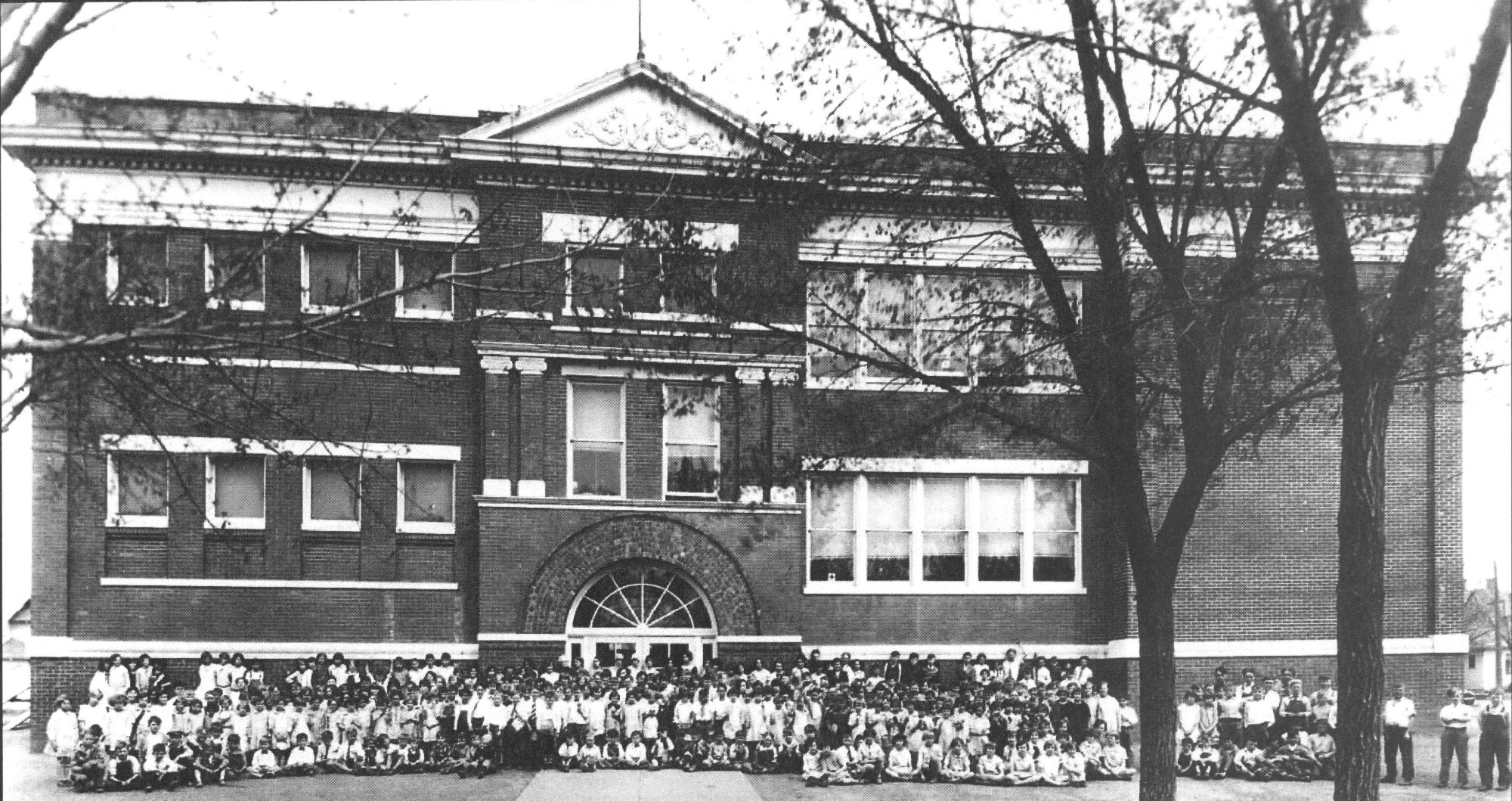 After 1924 first addition

After 1948 third addition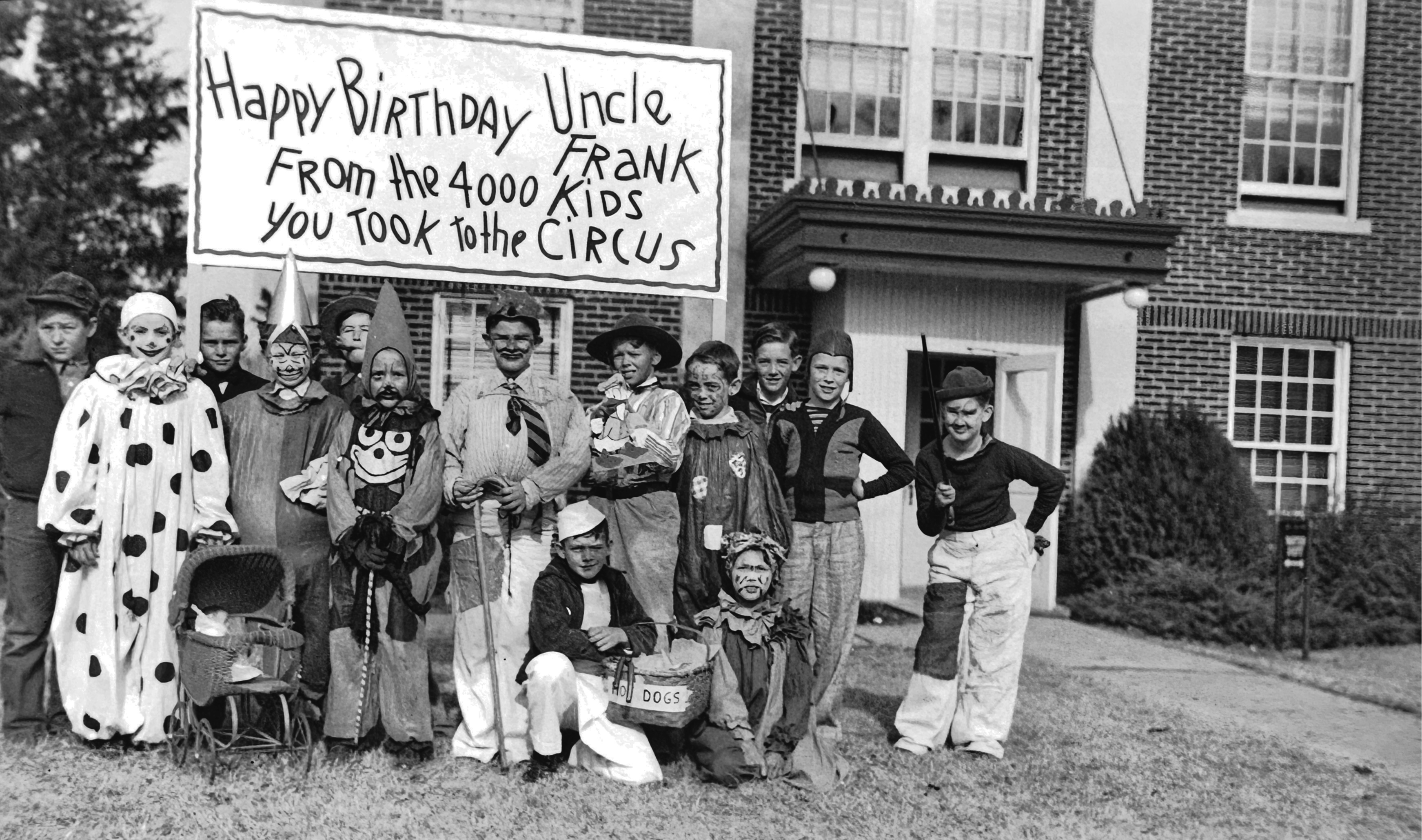 Jefferson students at the Civic Center for Frank Phillips's 66th Birthday in 1939; a few months earlier, he had sent 4,000 kids to the Al G. Barnes and Sells-Floto Circus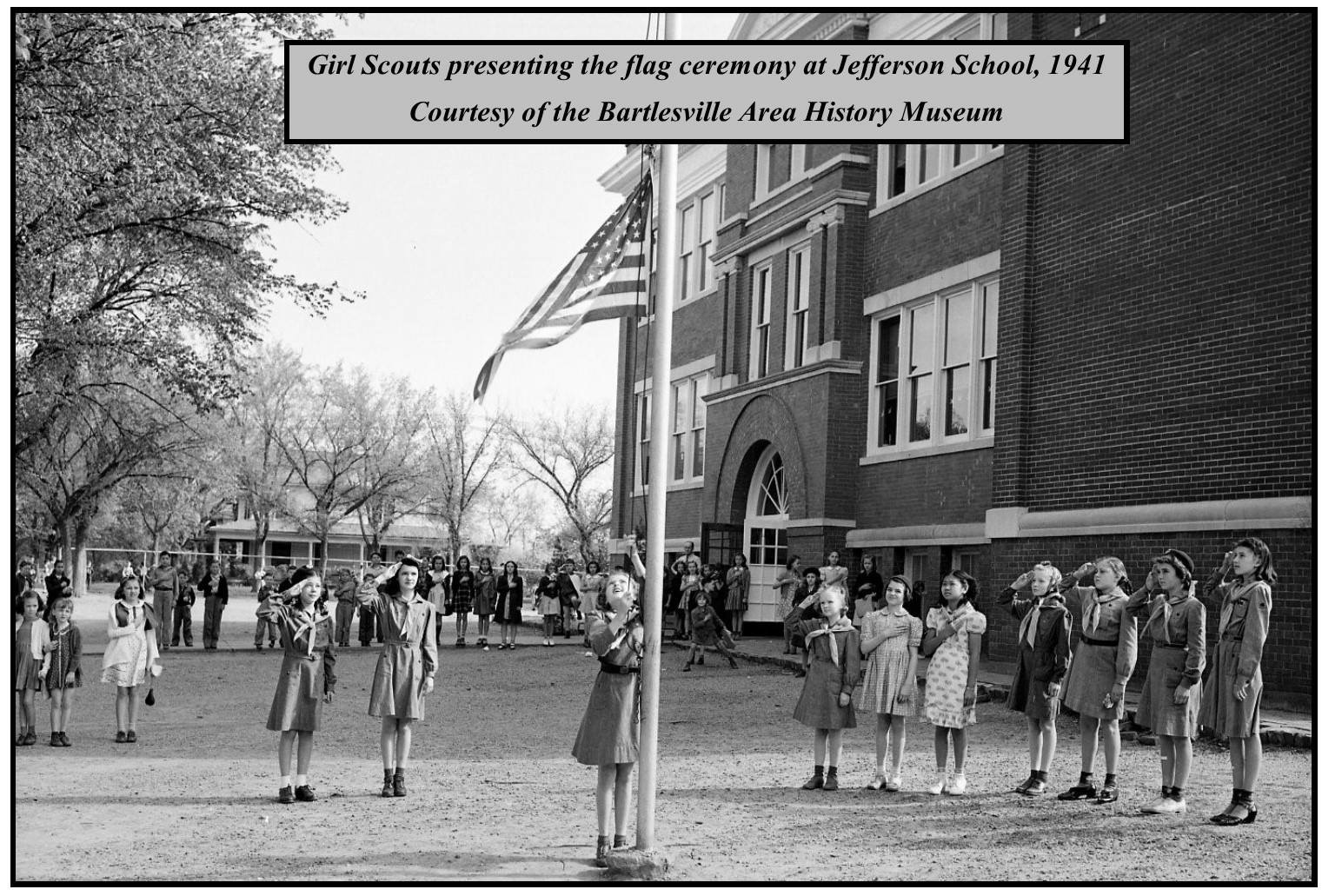 1941 Girl Scout Flag Ceremony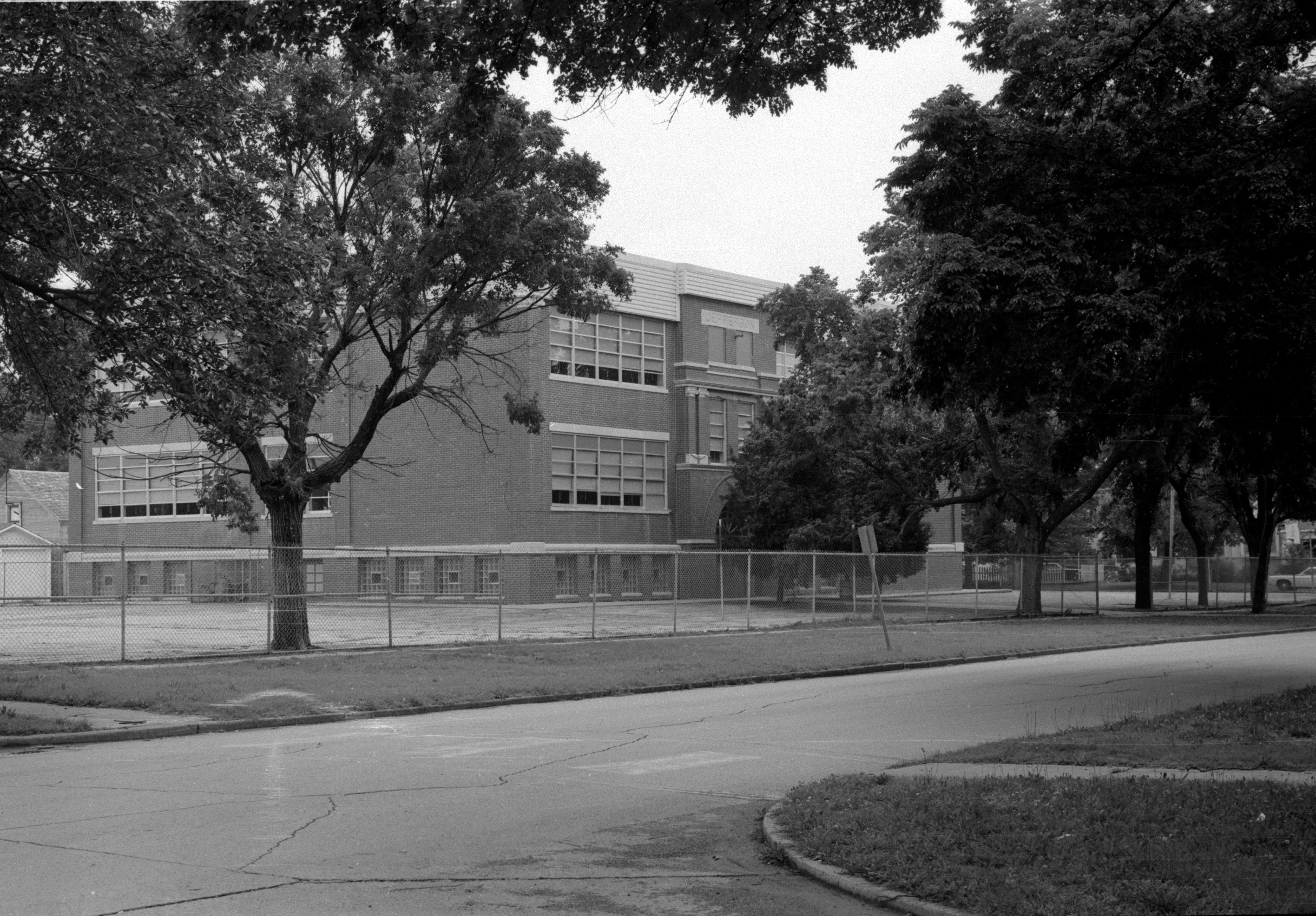 Jefferson in 1974