The site of this elementary school was part of the Limestone Prairie school district, with the Prairie School here from 1907-1939.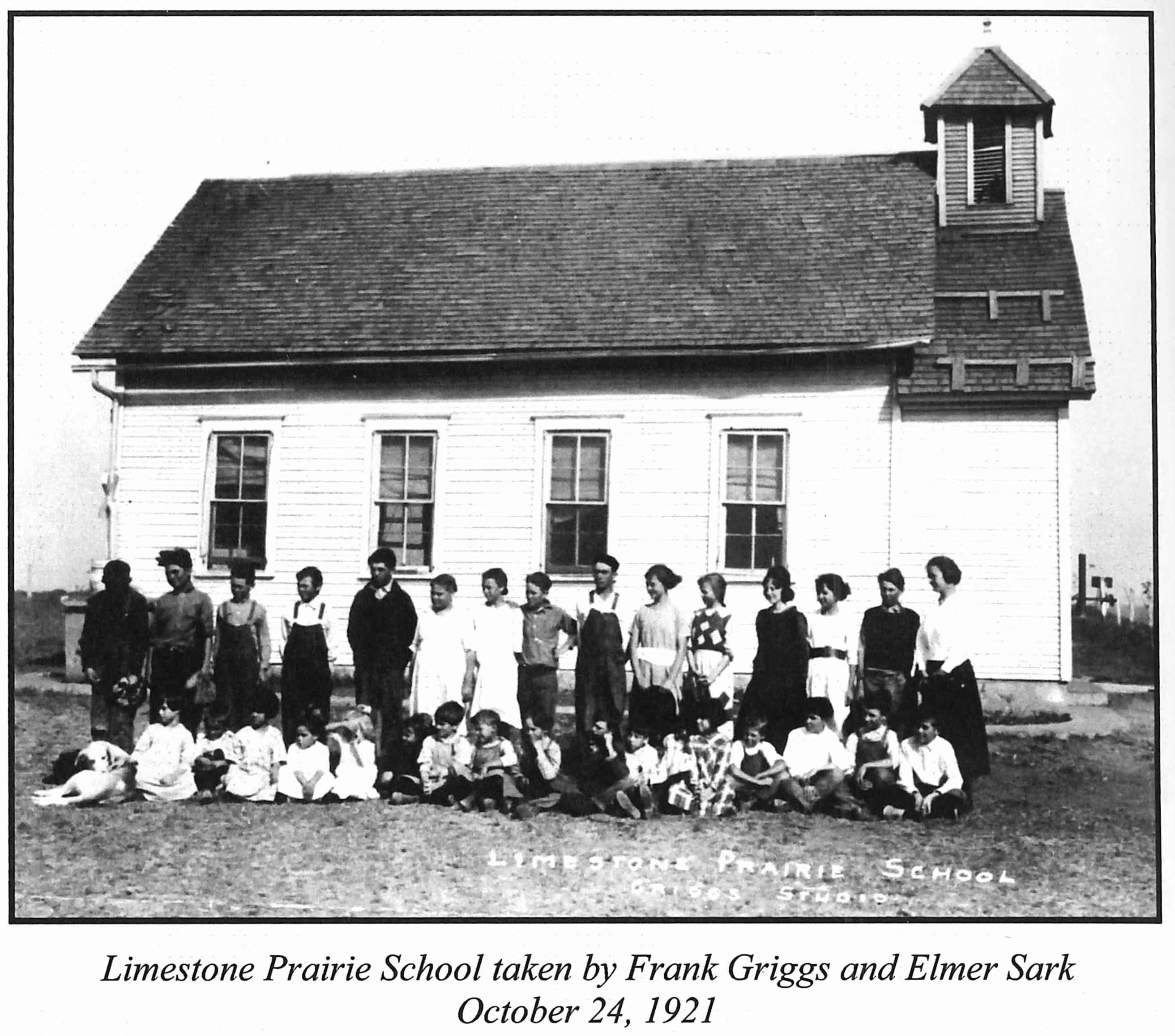 Limestone Prairie School in 1921
Charles Skinner rescued the bell from the Prairie School and kept it at his home until 1957 when he donated it to the new Ranch Heights school. The bell was set atop the building for many years and is now on display in the corridor outside the main office.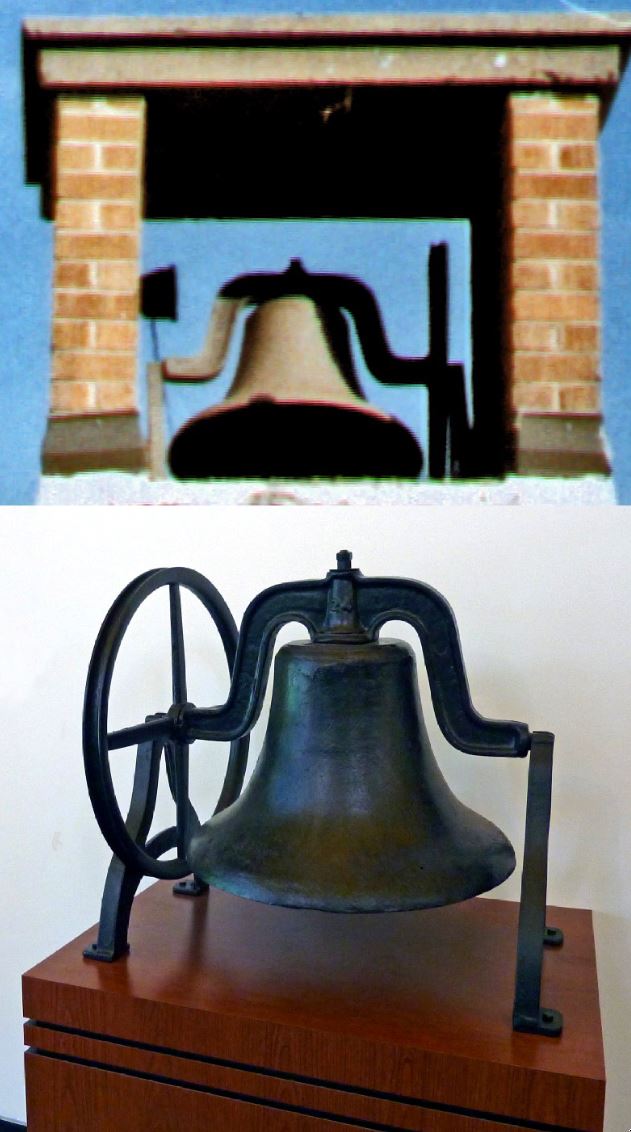 This facility was built in 1957 for $120,461 by the Limestone Dependent School District, which included the Limestone and Wayside schools. At that time, Ranch Heights consisted of four classrooms, an all-purpose room, lunchroom, kitchen, teacher's lounge, and a principal's office. Two classrooms were added in 1958 for $31,270. 1961 brought six new classrooms, an auditorium, a music room, and altered the kitchen and lunchroom for $222,600.
Ranch Heights and the other two schools in the Limestone Dependent School District were annexed into the Bartlesville Public Schools in 1962.
Two classrooms were added to Ranch Heights in a 1993 bond issue, and a 1998 bond issue provided for air conditioning in the gymnasium.
In May 2007 a bond issue was approved that included eight new early childhood classrooms for the building. It also relocated its office and shifted the main entrance from David Drive to Woodland Road to improve parking and traffic flow for the site. In September 2007 the Bartlesville School Board approved a contract with Ambler Architects to provide architectural services to the District for the future addition. In December 2007 Boldt Construction, Inc. was contracted to provide construction management services for the project. The summer of 2008 brought new heating and air systems, new ceiling tiles, made-over restrooms, and revitalized corridors. The new construction at Ranch Heights was completed by the start of the 2010-2011 school year. A new metal roof was installed in the summer of 2013. Additional parking was provided in 2020.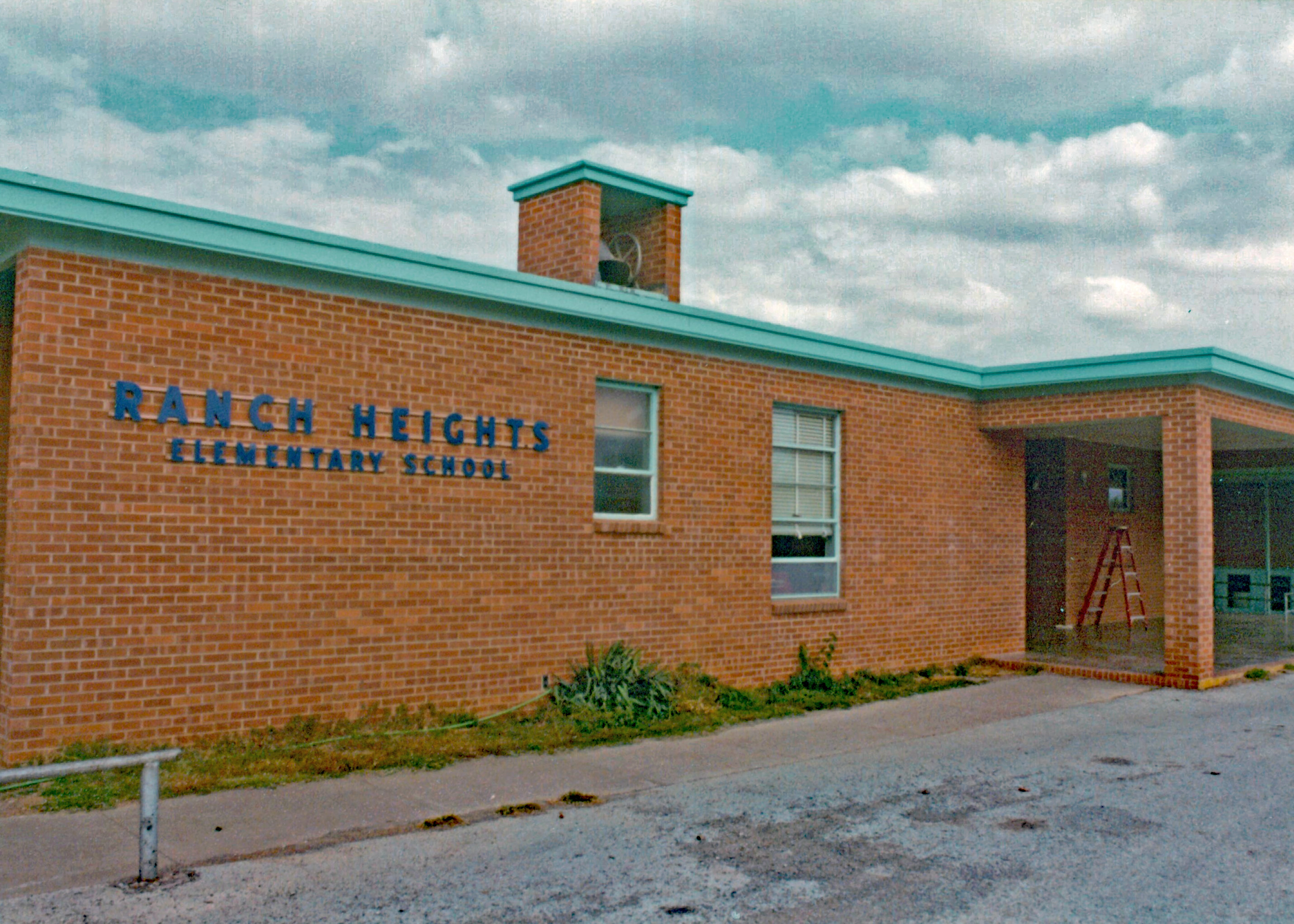 Original Entrance on David Drive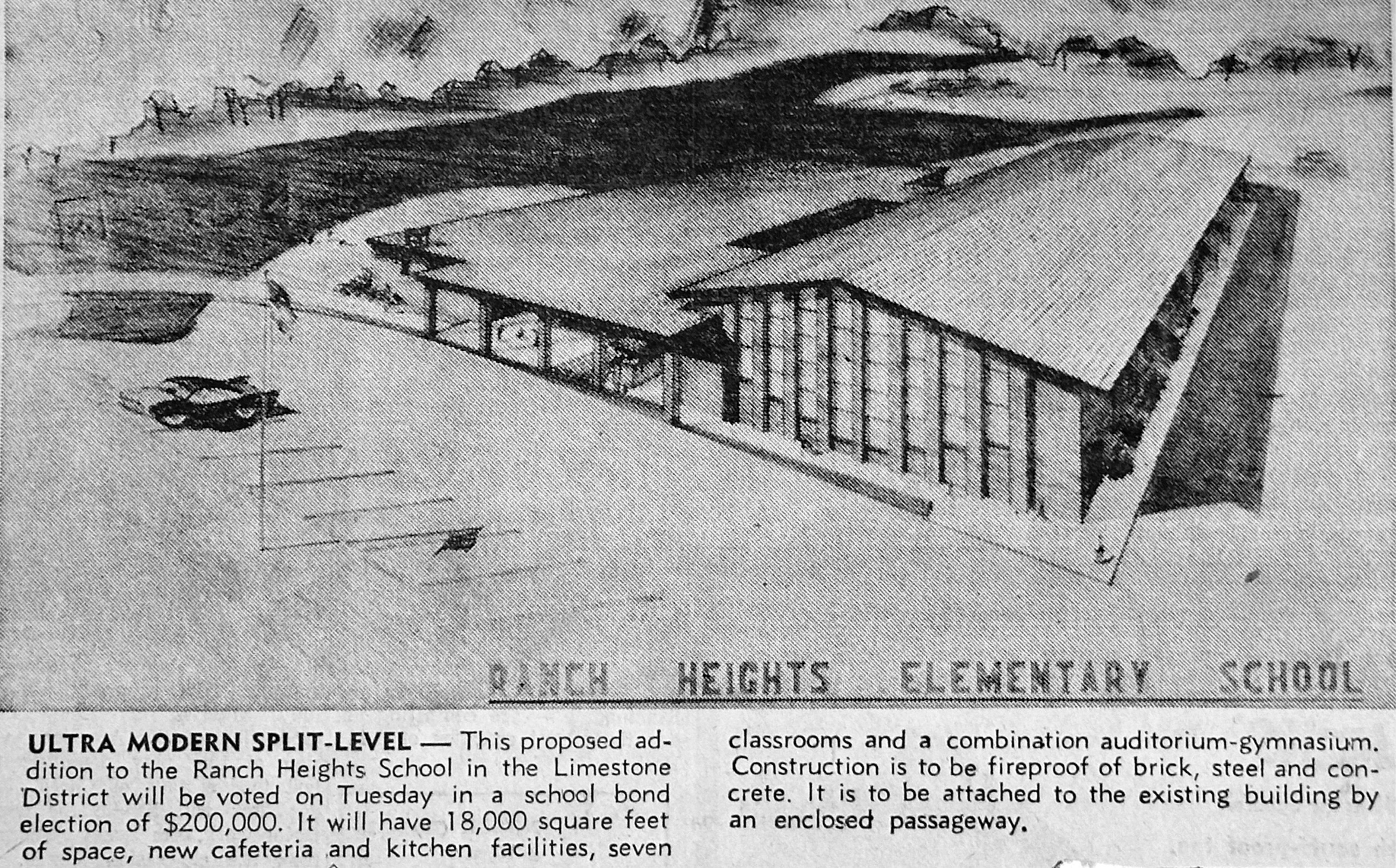 Article about 1961 addition

South facade in 1997
South facade after 2013 metal roof installed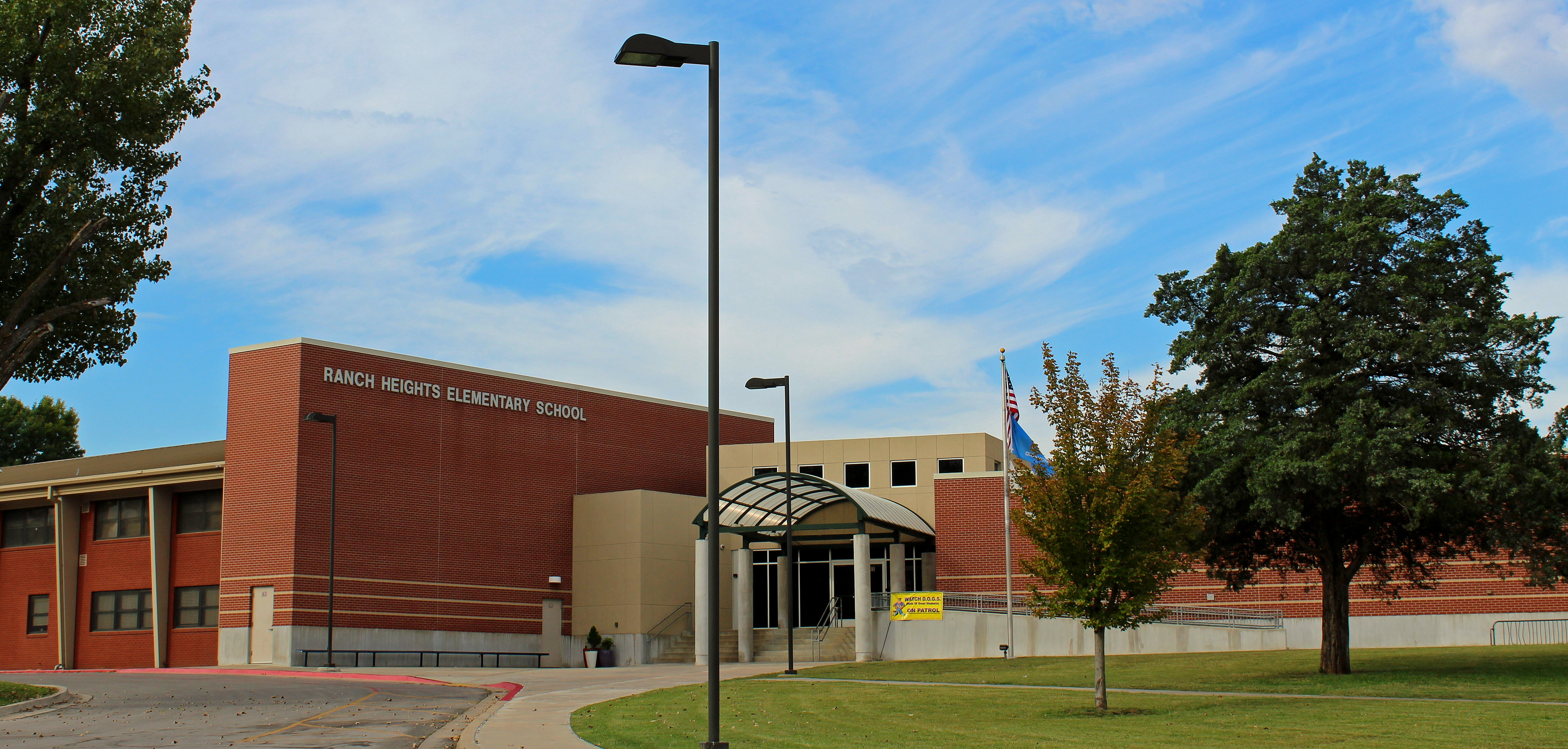 Main entrance from 2008-2010 renovation in 2017
Photo collage of 2008-2010 renovations
Wrangler floor logo at the south entry in 2009, which was formerly the school's main entrance