The Bartlesville Public School District held its annual Leadership Retreat for the end of the school year at Truity Credit Union in the Norman Jonas Community Room on May 31, 2023.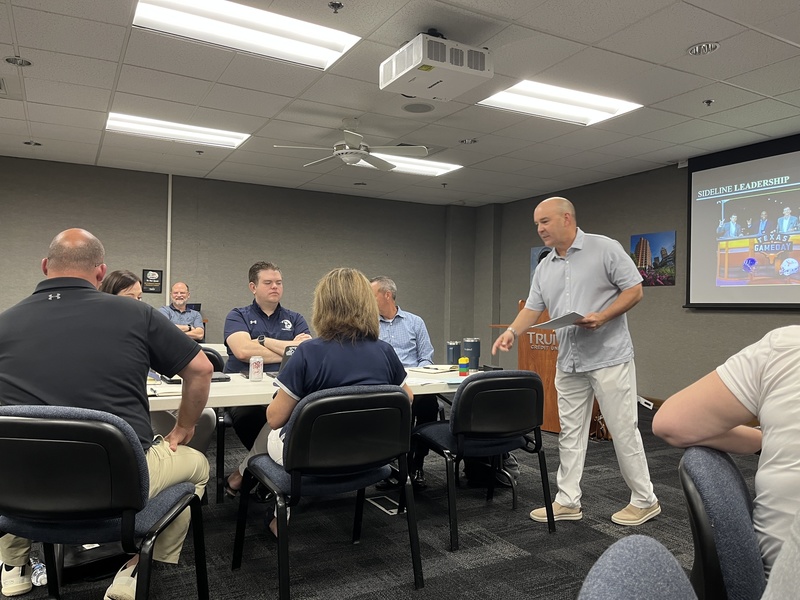 A large portion of the day was spent on Leadership Training with Colonel J. Craig Flowers, who holds a degree in Economics from TCU, a M.A. from Kansas University, and is fluent in French. He trained, specialized, and operated in the field of human intelligence. His final military assignment was at West Point where he taught the Capstone Leadership course for West Point graduates.
Colonel Flowers works with NCAA coaches, CEOs, and corporations on character, culture, and leadership development. At the retreat, he worked with administrators on The Decision Making Process. The District's next Leadership Day will be in July at the Woolaroc Event Center.
During the meeting, our retiring administrators were celebrated. Pictured is Superintendent McCauley, Dianne Martinez, Keri Gardner, and Ken Copeland.