Rigdon Field at Doenges Memorial Stadium was dedicated on March 30, 2021 before a baseball game between the Bartlesville Bruins and the Putnam City Pirates. The field was dedicated in honor of Spence Rigdon, the district's former Athletics and Activities Director and longtime baseball coach, who passed away in November 2019.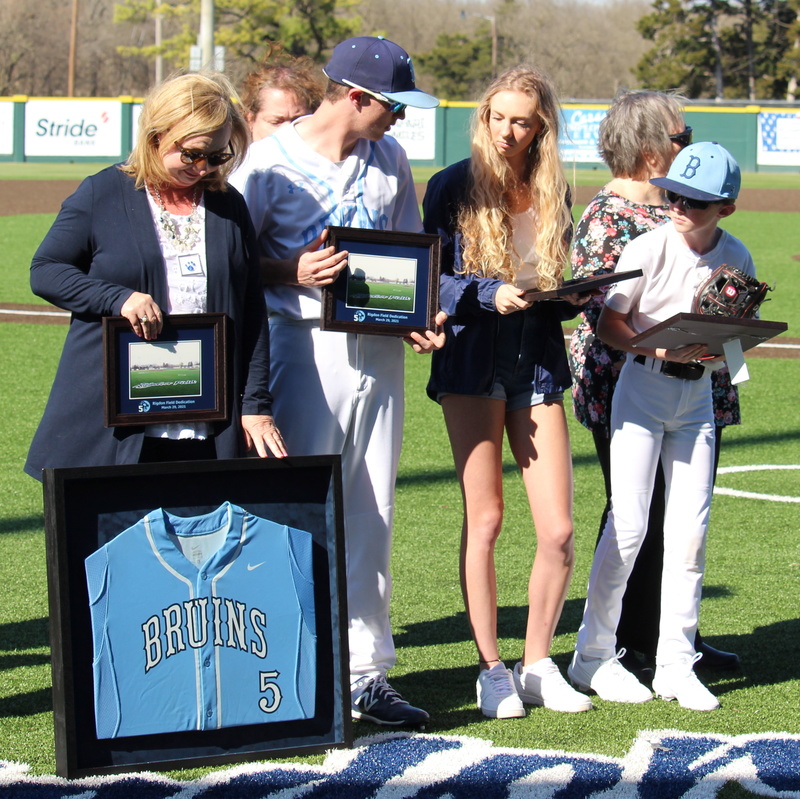 Rigdon's wife, Christina, and their children Bradee, Rilee, and Cy were presented with remembrances, including a number 5 jersey in the Columbia Blue color Spence sported when he played baseball for the Bruins in the late 1980s and early 1990s. Cy threw out the ceremonial first pitch of the game, caught by Bradee.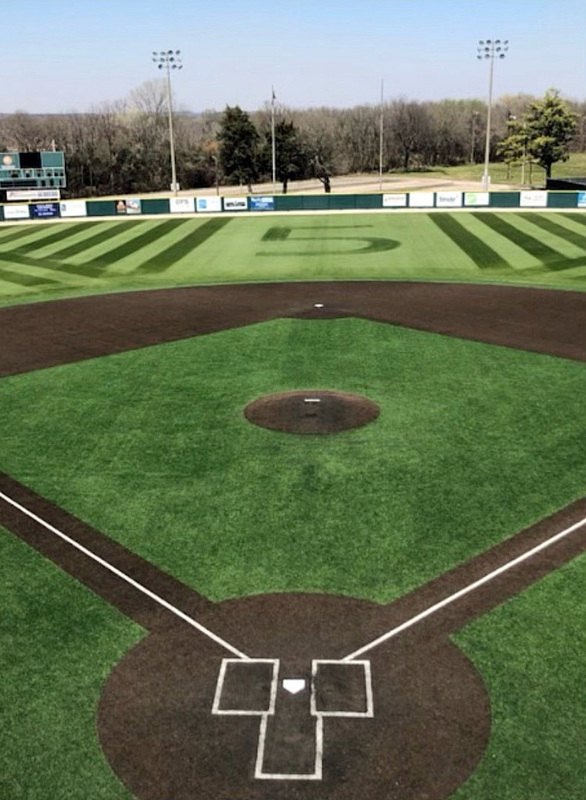 The grass outfield was mowed with a 5 to honor Rigdon's memory, while the infield has been turf since the spring of 2020. That and other improvements, funded by district bond issues, were made possible by Rigdon's visionary leadership which led the City of Bartlesville to transfer ownership of the stadium to the school district in 2016 so that the district could invest in the historic facility.
The field itself was purchased by the city from William Johnstone in 1907, and the roofed grandstand was constructed in 1930. The grandstand was renamed Bill Doenges Memorial Stadium in 1997 and will continue to recognize that longtime supporter of the local American Legion baseball team. After the transfer of ownership to the school district, major improvements were made to the pressbox, locker rooms, and infield. A school bond issue likely going before voters in August 2021 is currently slated to include replacement of the indoor practice facility at Doenges Memorial Stadium in order to continue to invest in the facility and the programs it serves.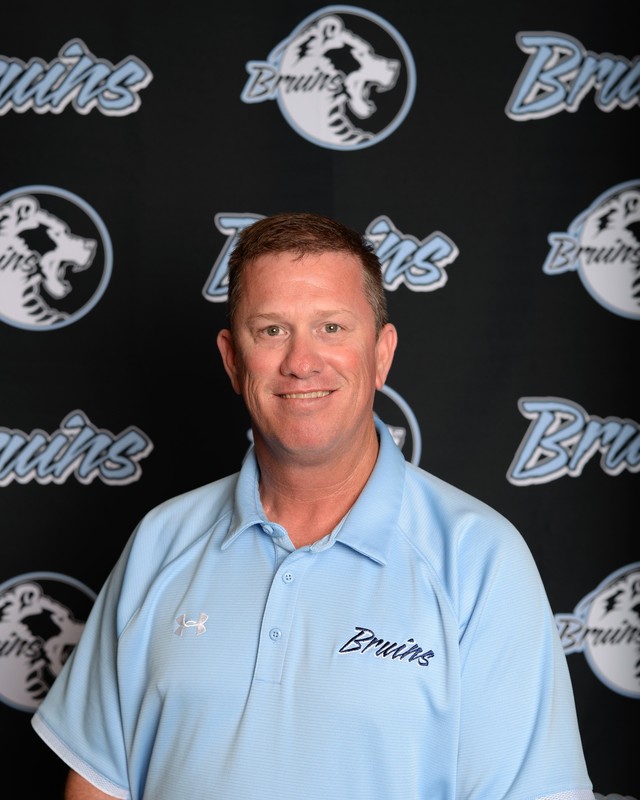 A Bartlesville native, Spence Rigdon was a 1991 graduate of Bartlesville High School. He attended Kansas City Community College and graduated from Pittsburg State University in Kansas, where he played baseball. Rigdon began his career as the head baseball coach in Marysville, Kansas in 1996 while also coaching junior-level football and basketball. He later returned to Bartlesville to coach junior high football and basketball and freshman baseball. In 2001, he began coaching varsity football and was named the varsity assistant coach in baseball in 2004 before his stint as head coach. He taught social studies in the district for 18 years and ascended to become the district's Athletics and Activities Director. Rigdon fought a years-long battle with colon cancer during which he remained a beacon of courage, determination, and grace.