The rebuild of the Doornbos Track at Bartlesville High School has been completed, and there are new visitor bleachers across from Custer Stadium at Lyon Field. Both projects were funded by a 2021 bond issue.
The rebuild fixed a hard and deteriorating surface on the track along with some subsurface issues. David Ayres, the Bruins' Varsity Head Coach for Track and Cross Country, reports, "The athletes love it."
The old visitor bleachers had some bent benches and deterioration of their support structure. So they were razed and rebuilt. The visitor bleachers are at the top of the before and after photos below, and are at the right of the above photo.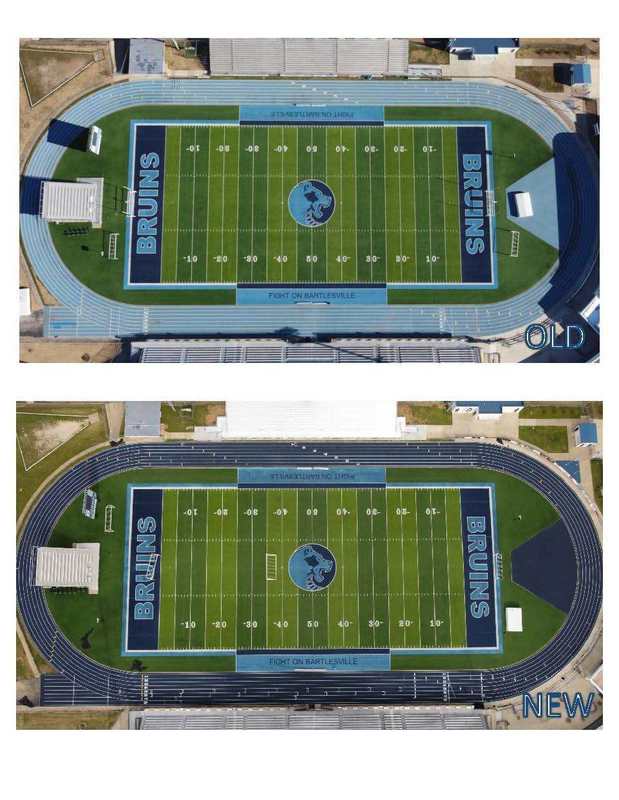 Photographs courtesy of David Ayres, Cross Country/Track Head Coach, Bartlesville High School