Tomorrow night, a portion of mobile orders from Chick-fil-A will be donated in support of BHS MAD week. #bvillebruWIN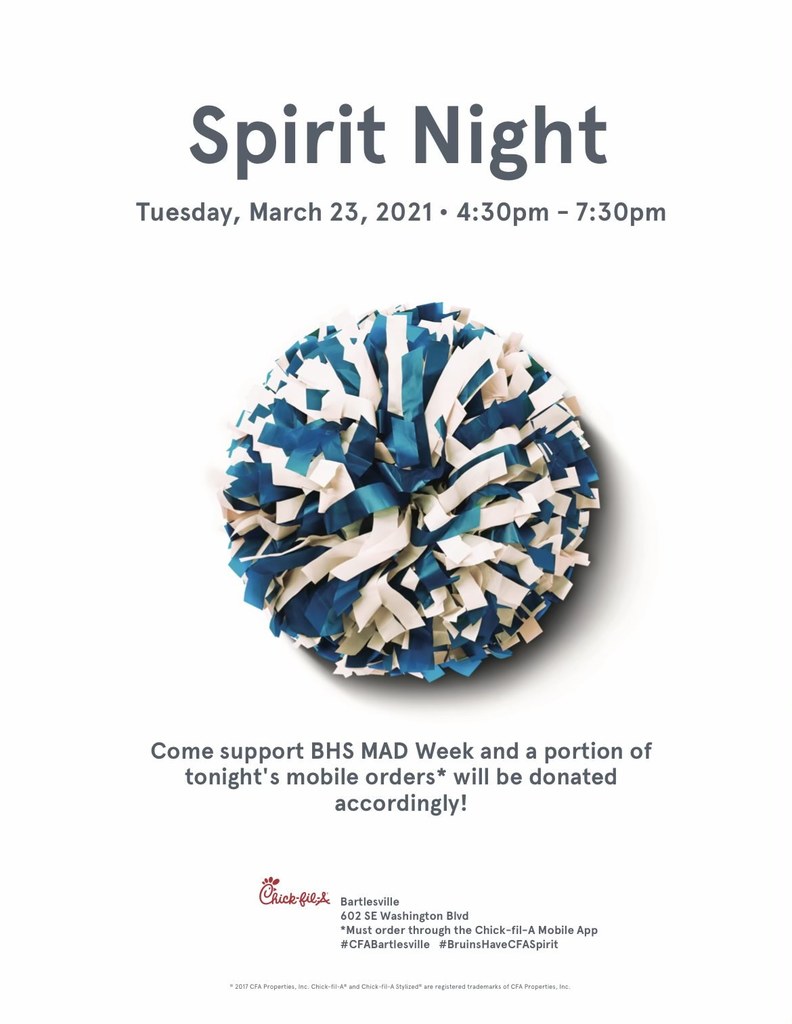 It's MAD week at Bartlesville High School! BHS StuCO and other student leaders will be leading an effort in raising money for Bartlesville Region Make-A-Wish. Ask one of these students/sponsors how you can help in our philanthropy week. #bvillebruwin
The dedication of Rigdon Field at Bill Doenges Memorial Park Stadium will take place on March 29, 2021 at 4:15 p.m. Game vs. Putnam City begins at 4:30 p.m. #bvillebruwin
Lifeguard classes Mar 15-18 from 11:30a-4:30pm. Register at RKYMCA.org or at the Y. *Closes 3/8
We are excited and thankful to the Washington County Health Department for providing the first dose of the Pfizer COVID-19 vaccine to over 300 Bruin staff today. #bvillebruwin
Please register for an appointment to attend the Bartlesville Public Schools Teacher Job Fair on Saturday, March 6, 2021. The district will be implementing COVID-19 safety precautions and the Teacher Job Fair will have a Meet and Greet format. Job Fair participants will be required to wear a mask. REGISTER HERE:
https://forms.gle/Nz3tSsLooSN6aXe67
Appointments are available in 25 minute increments. The appointments will provide enough time for prospective candidates to meet Bartlesville Administrators, share their resume', exchange information and ask questions. Bartlesville Administrators will follow up with final candidates by scheduling a virtual interview.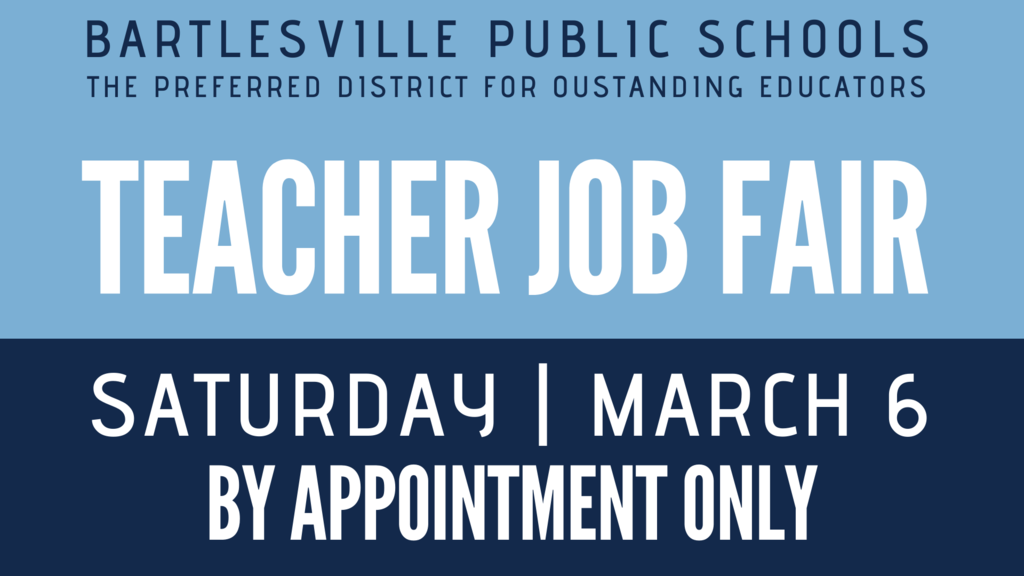 BPSD meals for Friday, 2/19 will be delivered to parking lots and some home addresses as on Tuesday. See BPSLEARN.COM for locations and times, etc.

Due to severe cold, Distance Learning will continue for Bartlesville Public Schools on Friday. Elementary students should complete through day 9 in the inclement weather packets. No scheduled Google Meets for grades 6-12, but do online assignments in Canvas.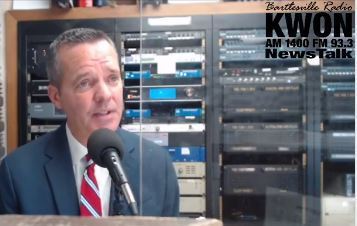 Run the Streets Spring 2021 Kickoff is on February 20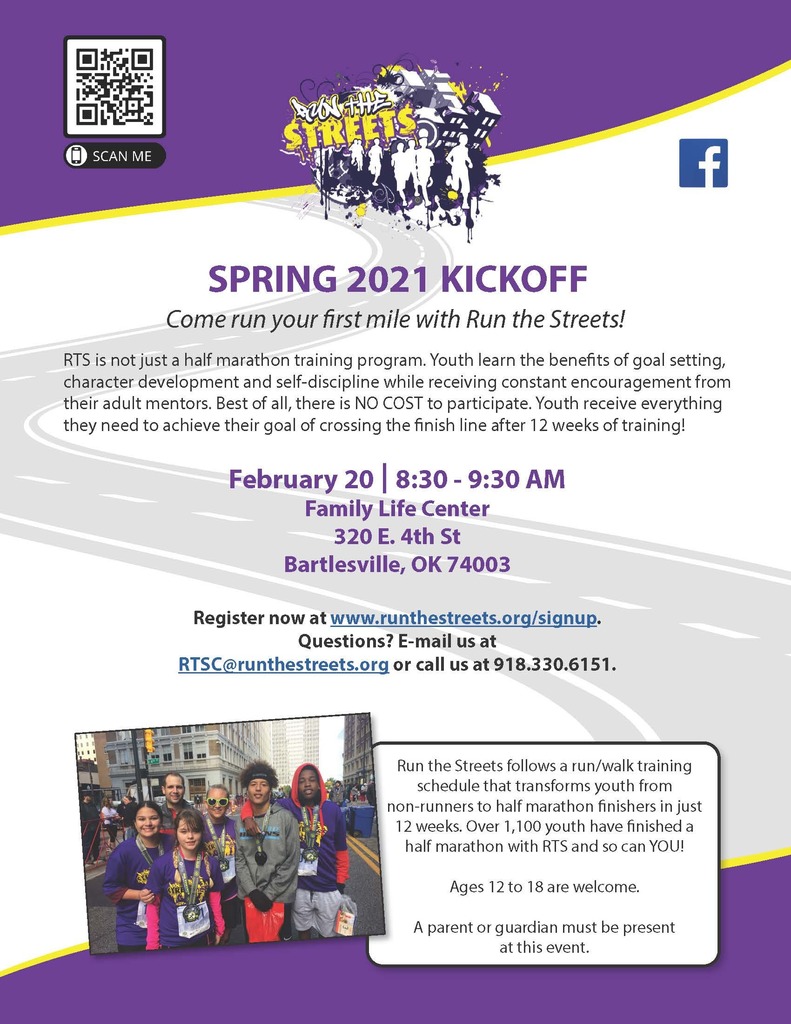 Bartlesville High School seniors Samantha Simmons and Eli Winter have been named to Joy Hofmeister's 2021 Student Advisory Council. They are two of the 97 Oklahoma high school students selected to serve on the council this year.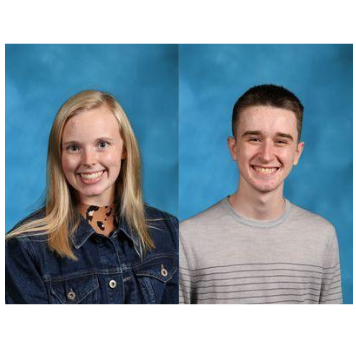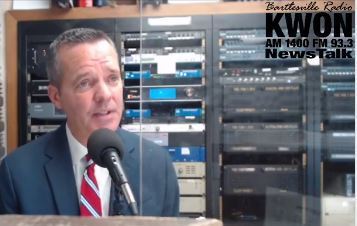 Students & staff have received new Bruin face coverings thanks to a competitive school grant from the Cherokee Nation. Thanks to Moxie On Second for sourcing the masks, Dr. Curtis for writing the grant, & Ms. Ickleberry & Ms. Rowe for distributing the masks. #bvillebruwin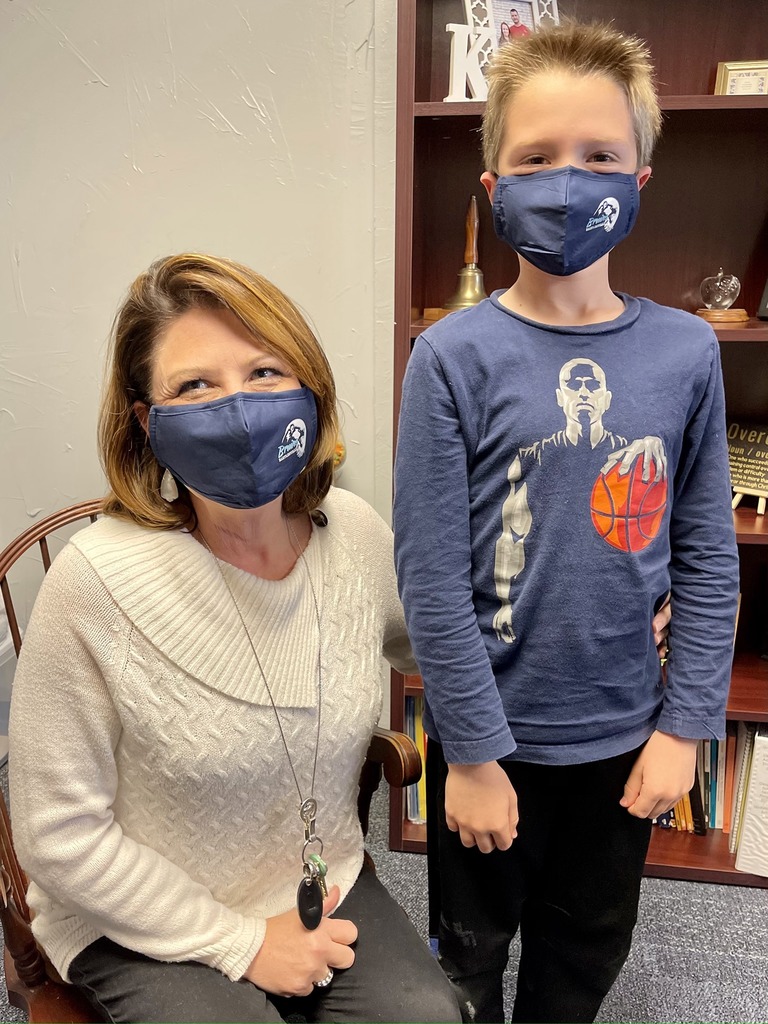 The district will have a previously scheduled district-wide Distance Learning day this Friday, and there will be no instruction on Monday, which is the Martin Luther King, Jr. federal holiday and an inservice day for district staff.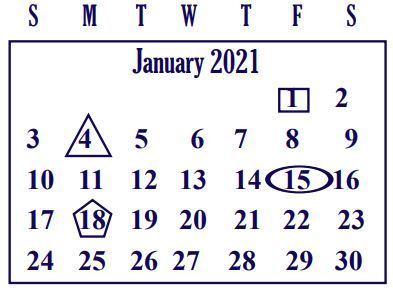 Superintendent McCauley will be sharing updates on the @bvilleradio morning news at 8:30 a.m. tomorrow. Watch the broadcast live from the KWON Facebook page or tune to AM 1400. #bvillebruwin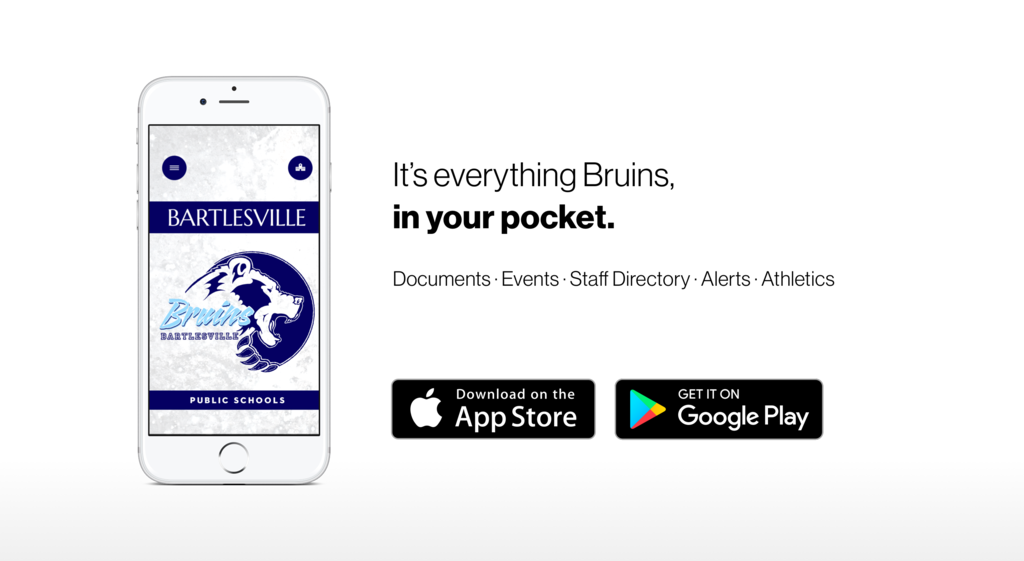 To participate in this free event, use your phone to log into dashingthroughtheville.com and follow the clues. For each QR code you scan, you will be entered in a drawing to win a prize. #bvillebruwin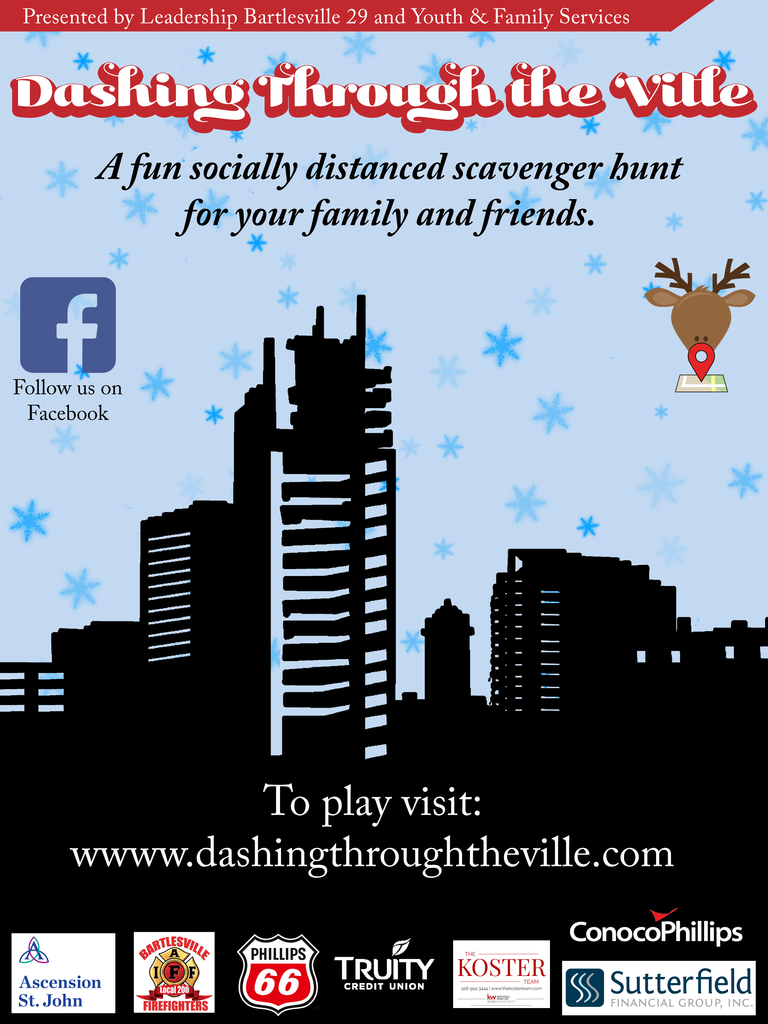 Bartlesville High School will host a Blood Drive on Friday, November 20 in the Bruin Activity Center. #bvillebruwin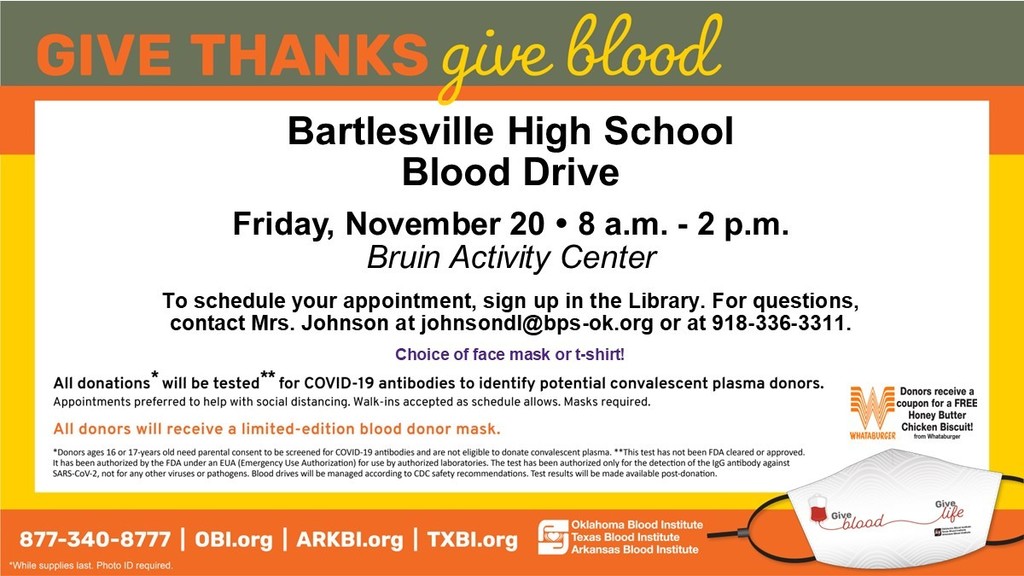 Bartlesville Public Schools is seeking qualified applicants to join our Transportation Services team. Apply online at
https://bit.ly/2TY7Mg8
#bvillebruWIN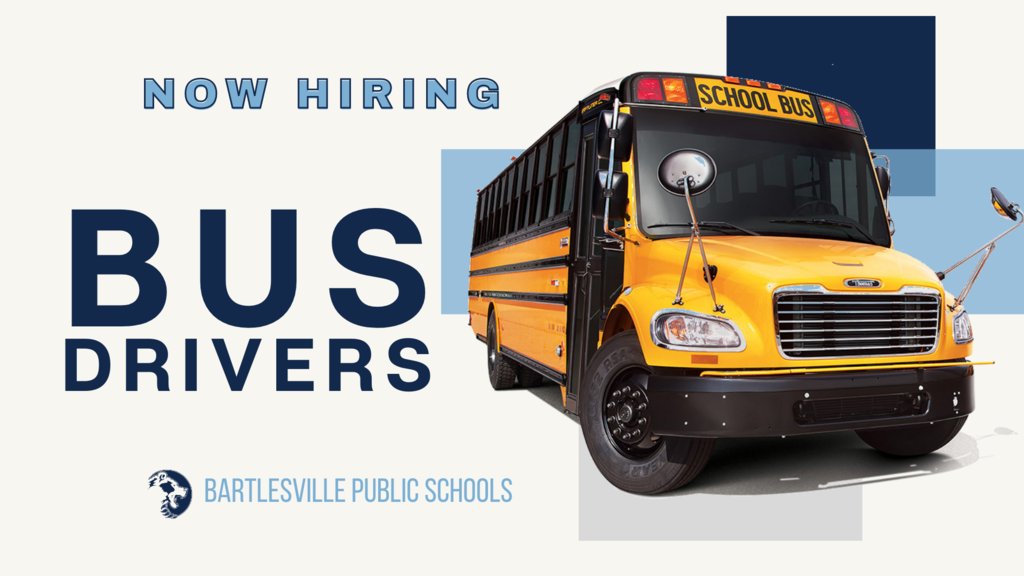 You don't have to wait until Tuesday to vote. Early in-person voting begins today! To find information about your voting location and sample ballots, visit the state Election Board website
http://ok.gov/elections