With summer break among us, we want to share some tips to make your vacation memorable, relaxing, and full of learning opportunities. Remember, summer break is a fantastic time for growth, self-discovery, and enjoyment. Embrace these tips and make your vacation unforgettable!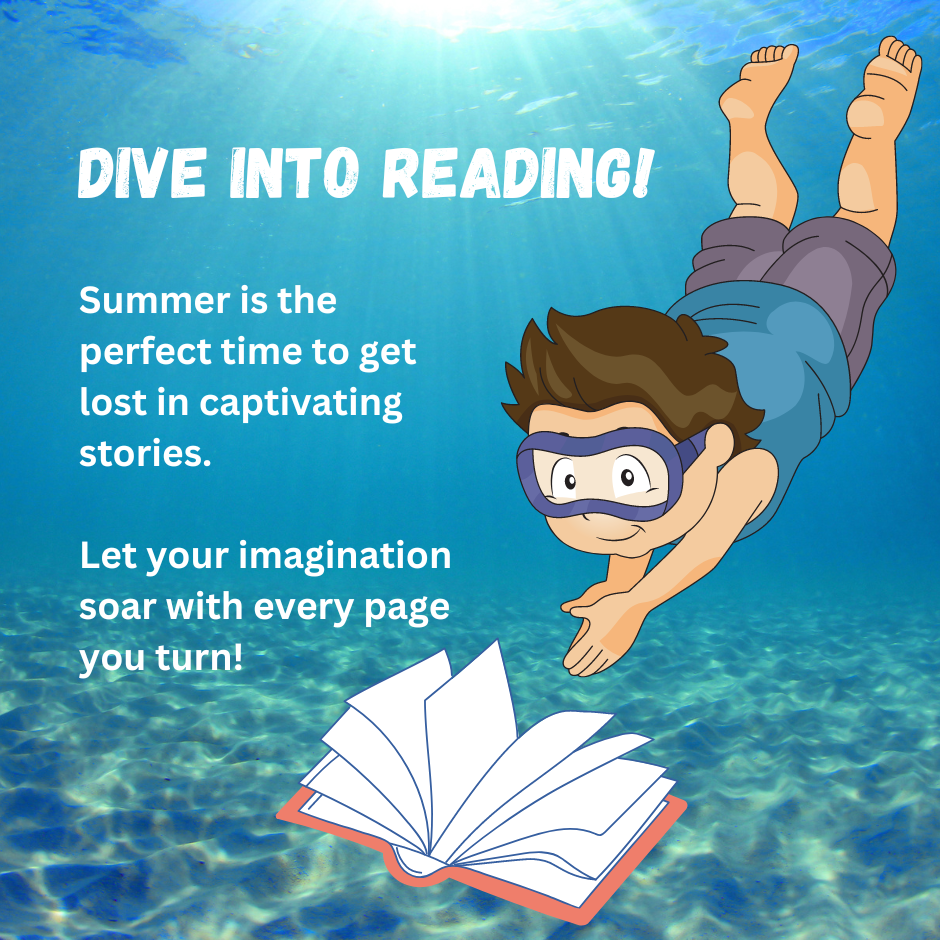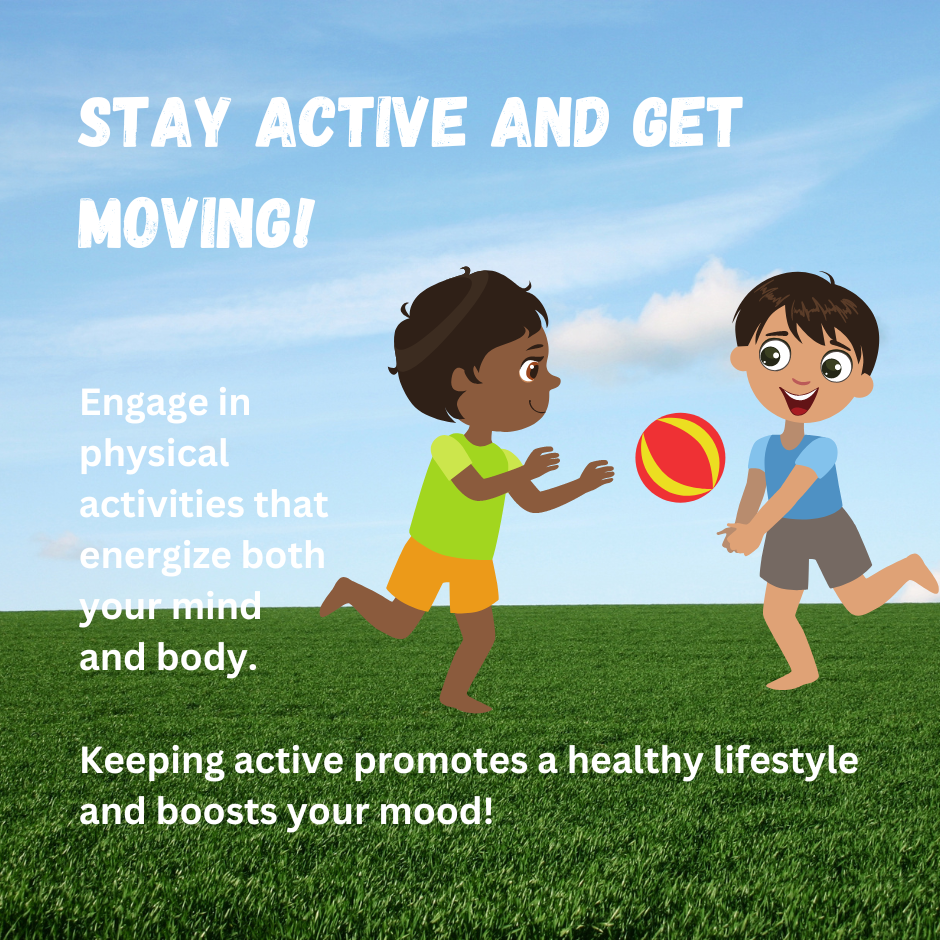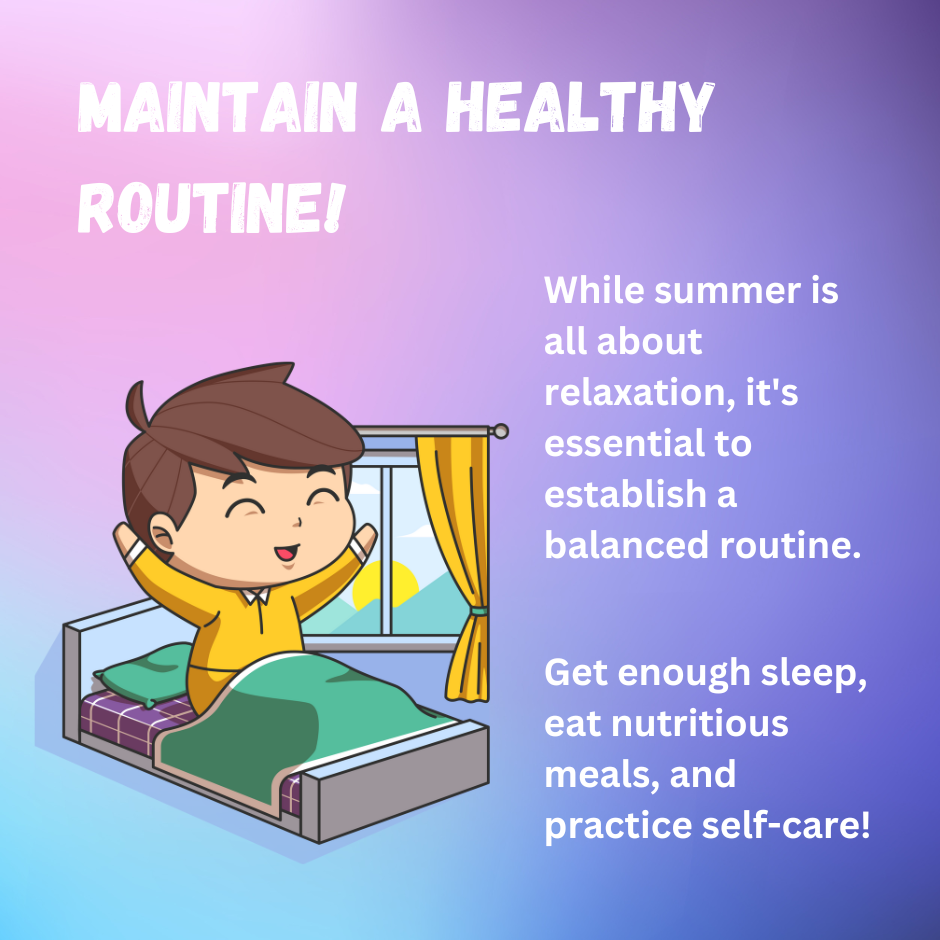 Baseball camp June 6-8. #bvillebruwin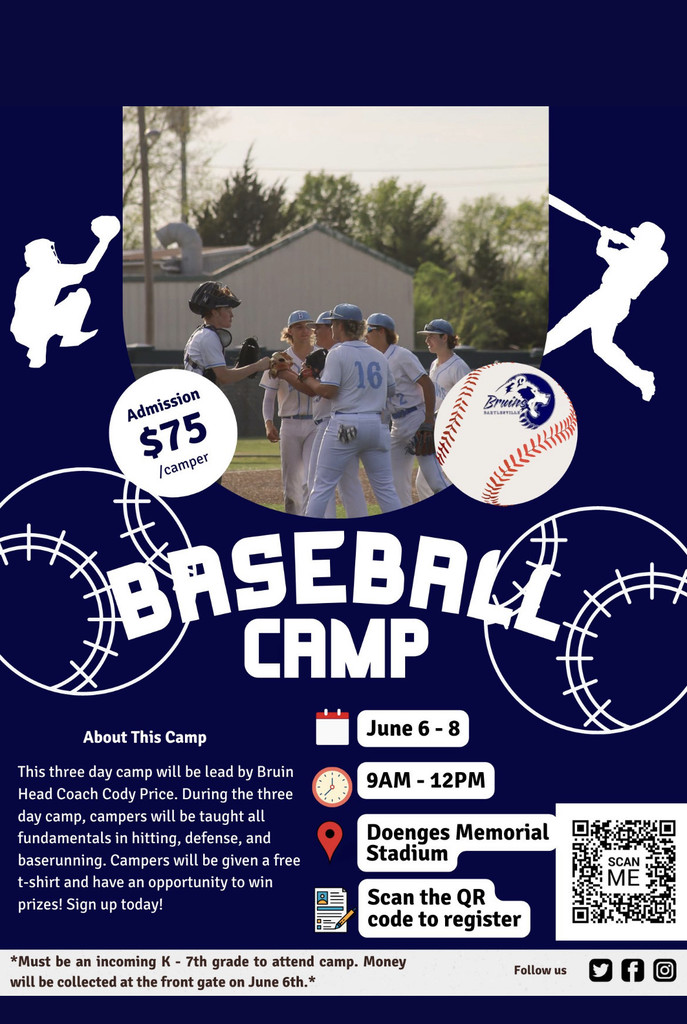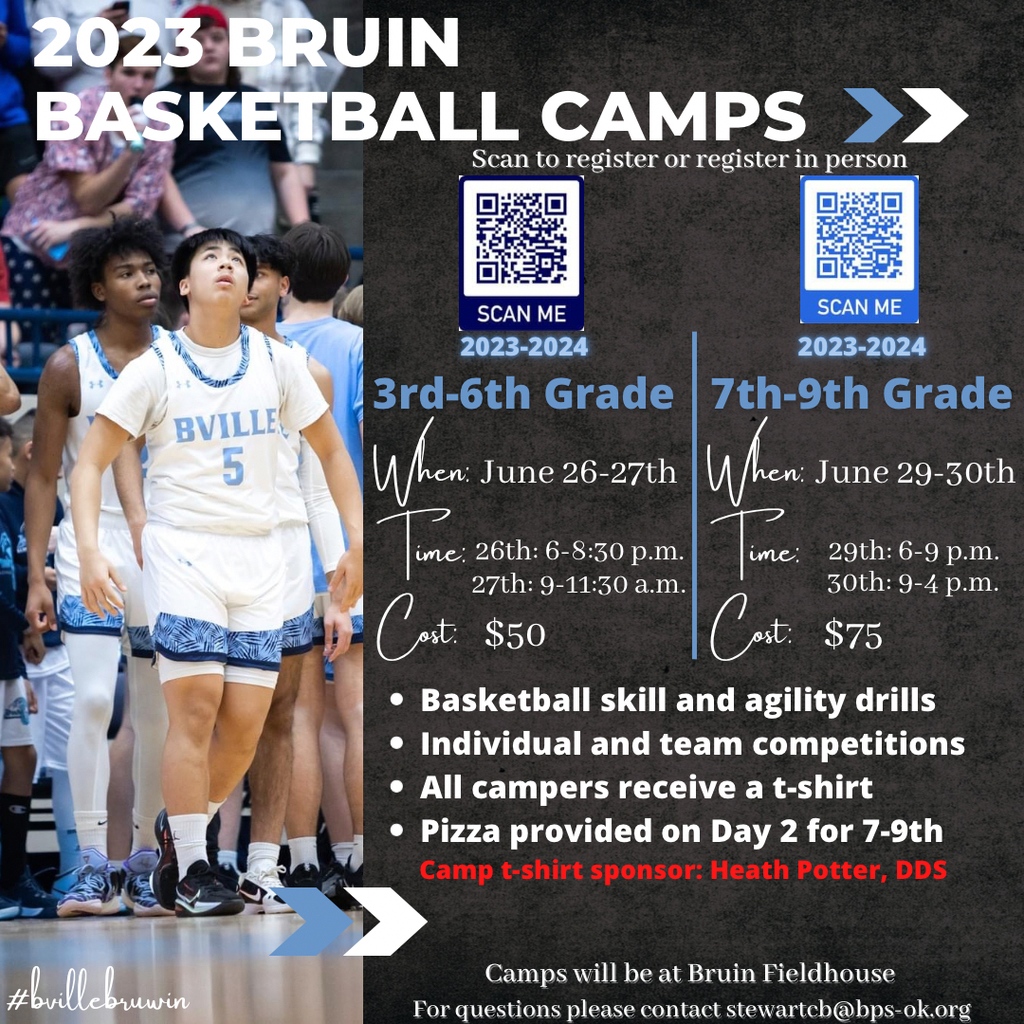 Today's elementary track meet was a success! From sprint races to tug-o-war, each event was filled with displays of incredible talent. We appreciate all who made it happen. #bvillebruwin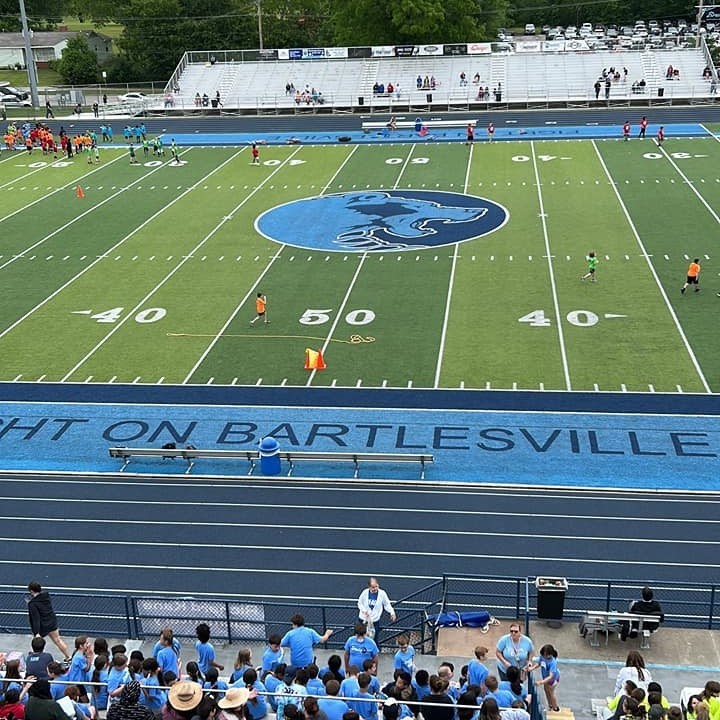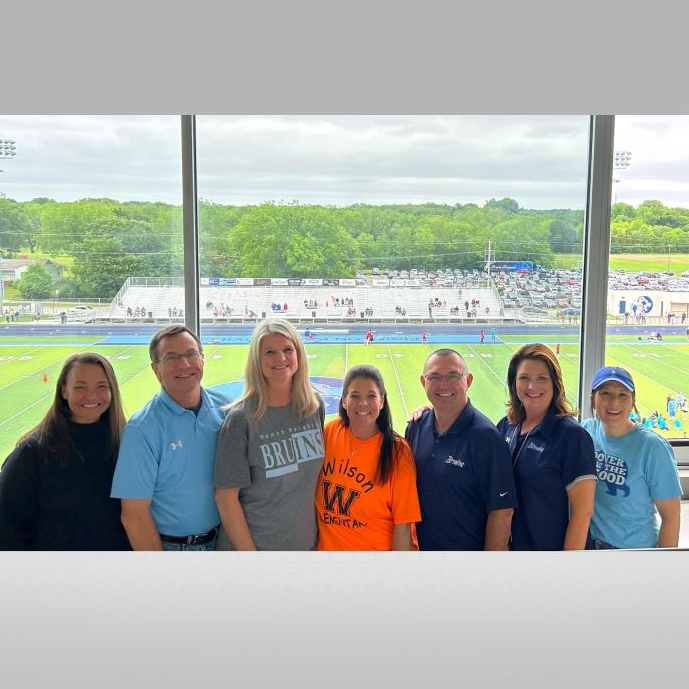 BPSD has received the Spark Award from the Bartlesville Regional United Way since its staff contributed over $5,000 in the annual funding campaign, which was led by Dianne Martinez. #BvilleBruWIN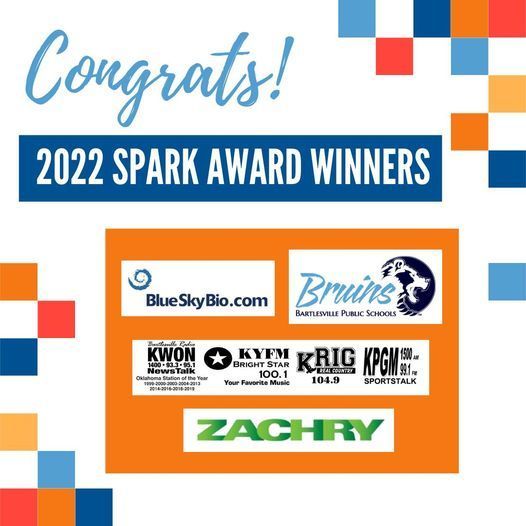 Join the Lady Bruins Soccer team for soccer camp! May 22-24, 9:00-11:00AM. Registration begins at 8:30AM. Boys & Girls ages 6-13. More details and registration located here:
https://www.eventbrite.com/e/633465792237
#bvillebruwin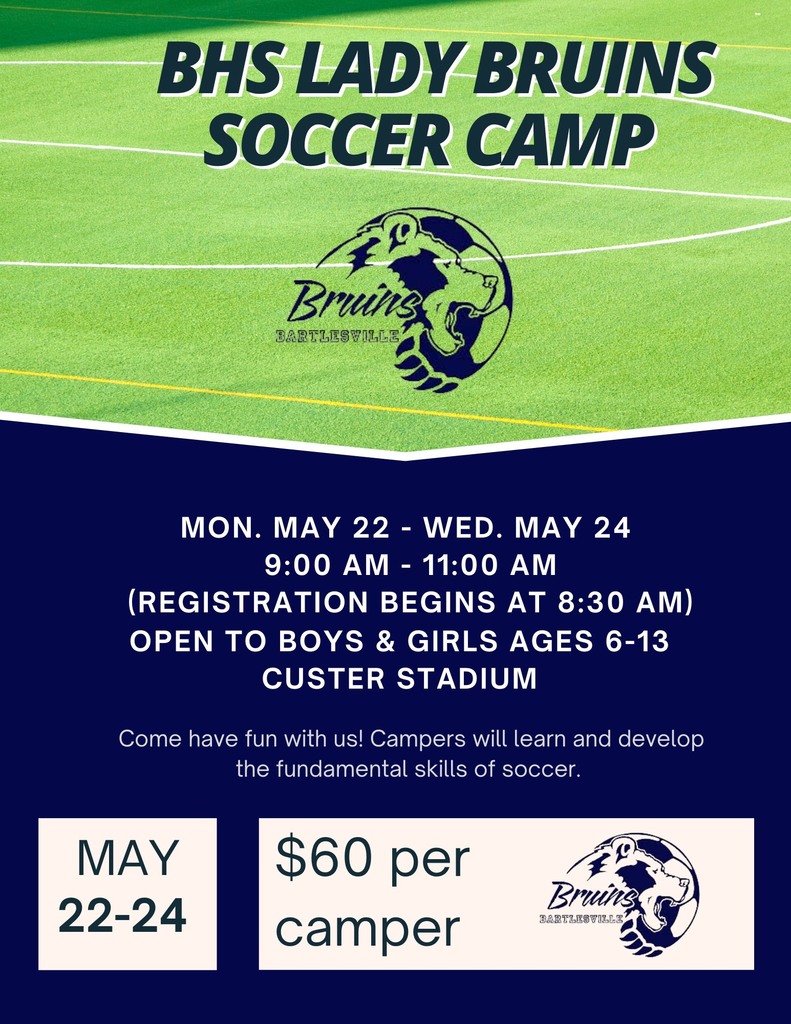 Congratulations to Jack Wahl, High Jump 6A State Champion! #bvillebruwin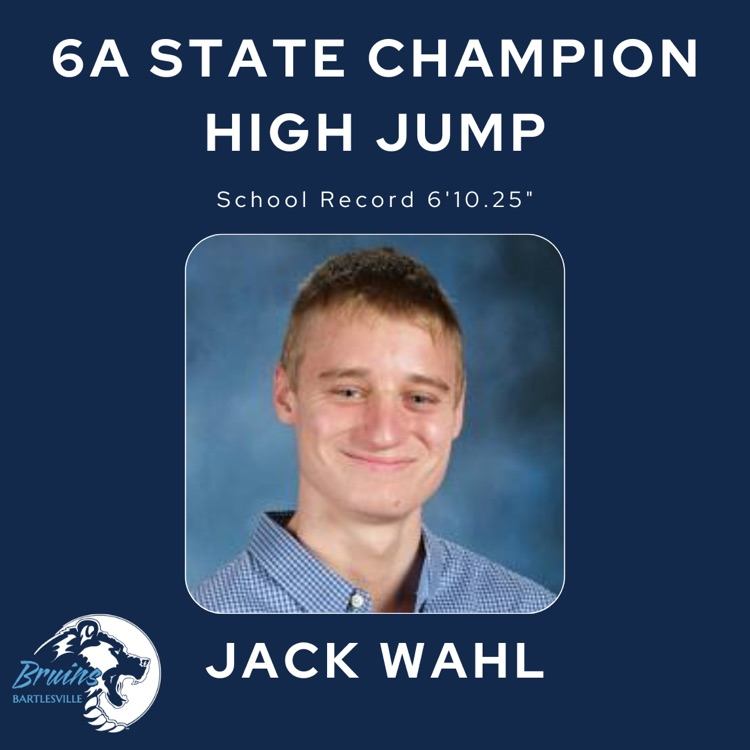 Summer Pride sign ups are live! First day May 30, total athlete development, not football specific, EVERYONE in grades 4-12 are welcome.
https://forms.gle/k9q38KCKZM8LZmYw7
#EAT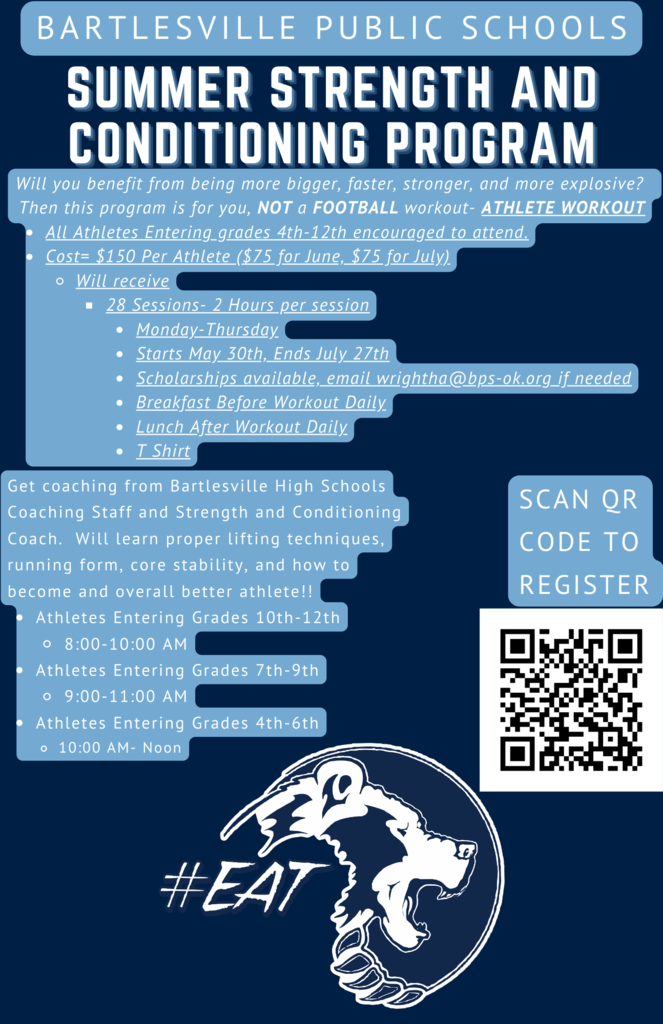 All Bruin Football alumni are invited to relive the glory days at the 2nd Annual Alumni Flag Football Game with tailgating, games, music, and, of course, football!
https://forms.gle/W9HL4CXz9VXrwhr69
#EAT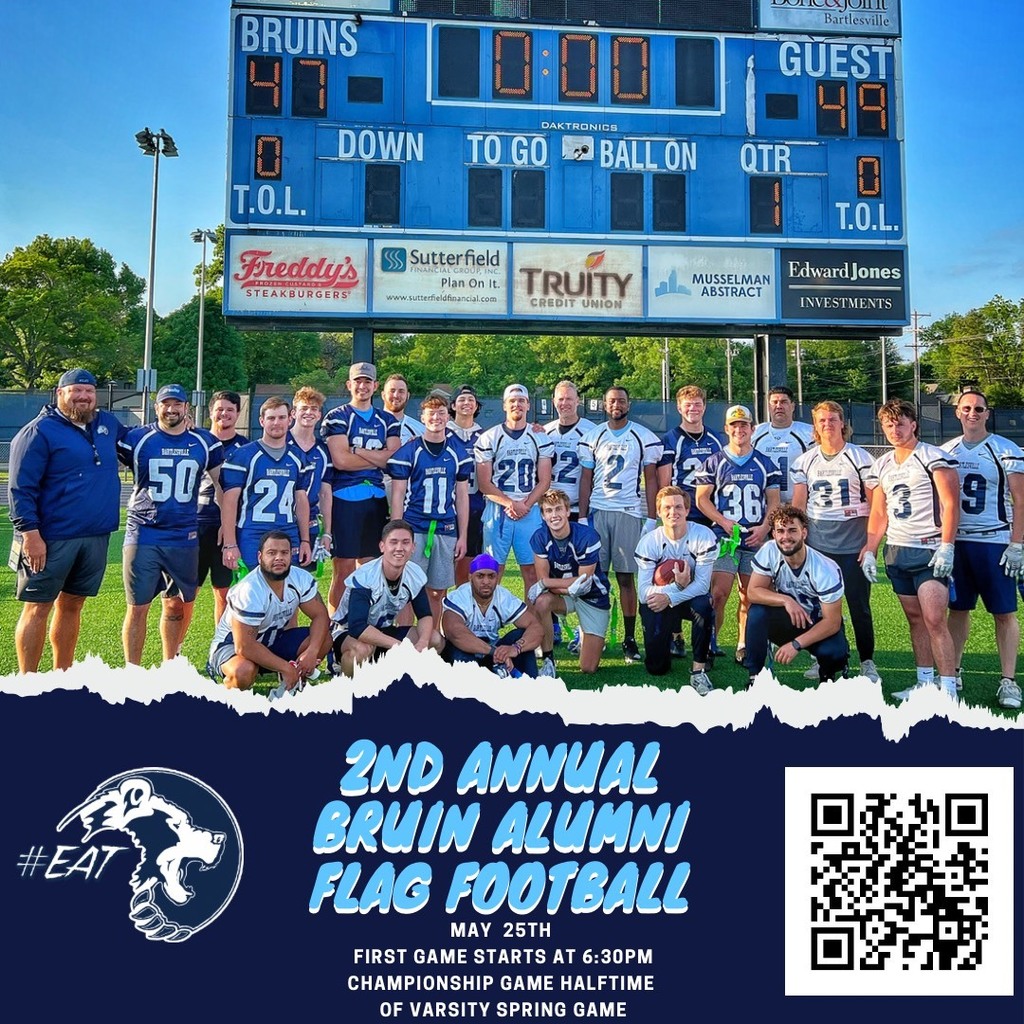 The Bartlesville Public School District is now hiring for Early Childhood and Elementary Education Teachers. Apply at 918-336-8600, or applitrack.com/bpsok/onlineapp. #bvillebruwin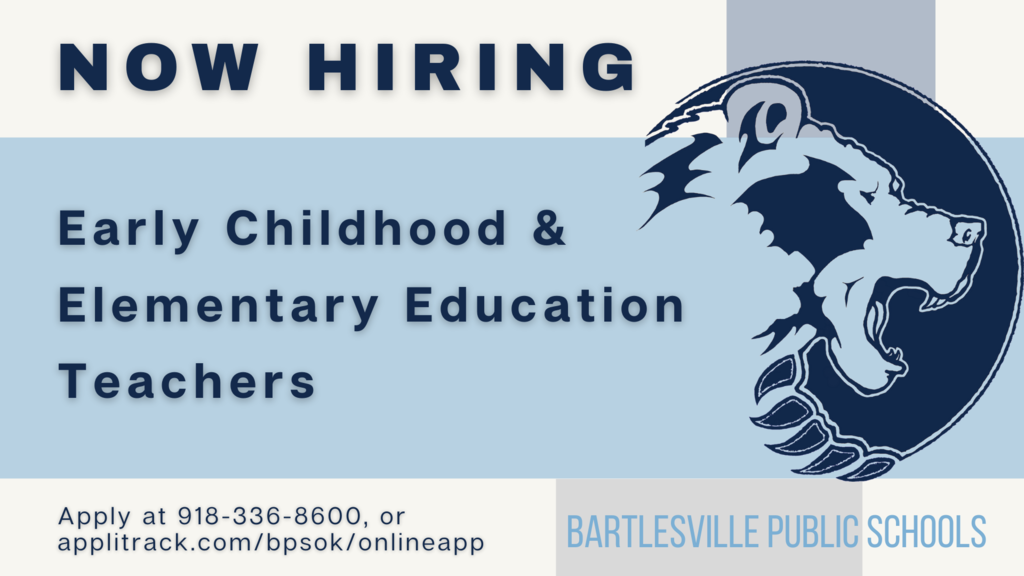 The Bartlesville Public School District is now hiring a High School Spanish Teacher. Apply at 918-336-8600, or applitrack.com/bpsok/onlineapp. #bvillebruwin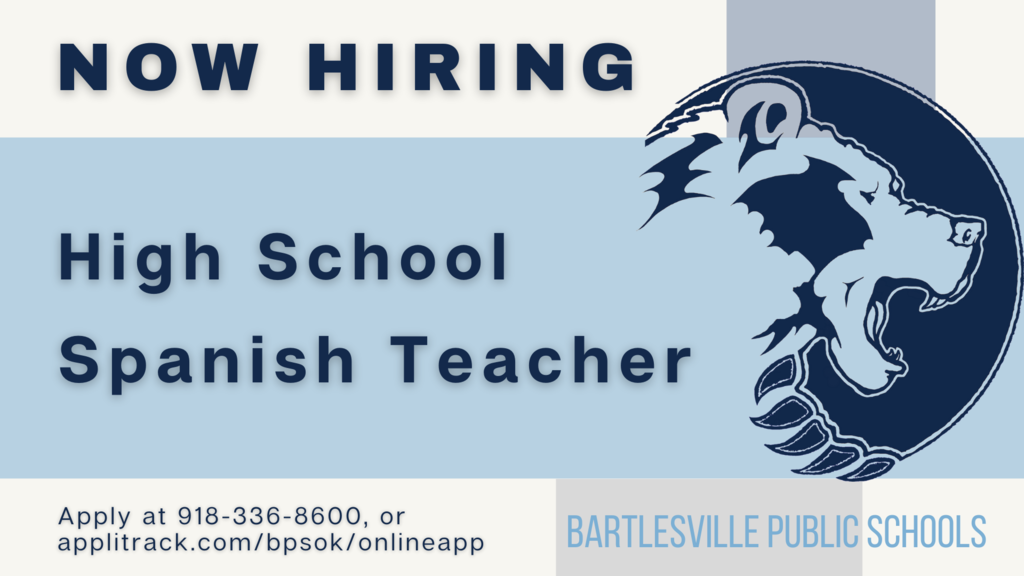 A Retirement Party for Dianne Martinez will be held in the Bartlesville High School Freshman Academy's conference center on Tuesday, May 16, 2023 from 4-6 p.m. Dianne led Hoover Elementary from 1998-2007 and since then has been a BPSD Executive Director.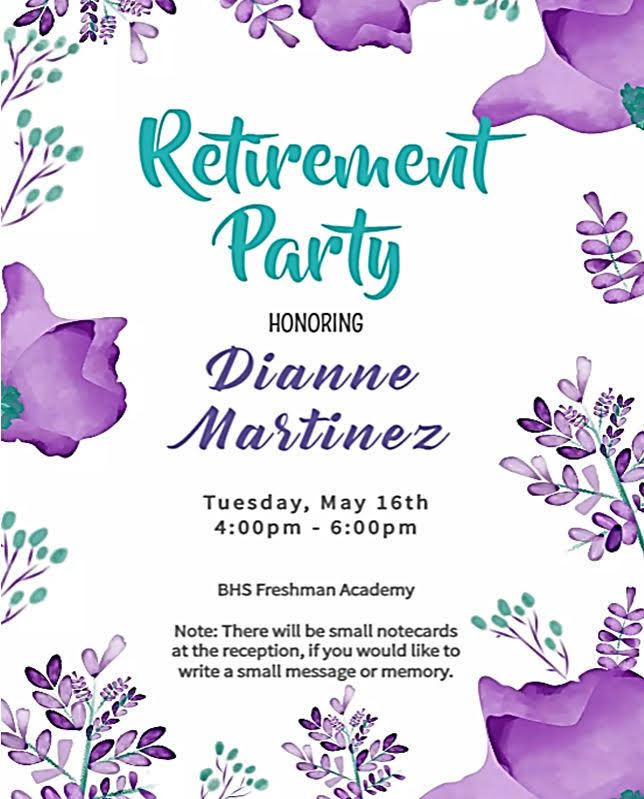 Children's Musical Theatre presents Finding Nemo Summer Camp for ages 7-16, May 22-July 10. cmtonstage.com

Bruin Gentry Turner broke the 3200 meter record yesterday! #bvillebruwin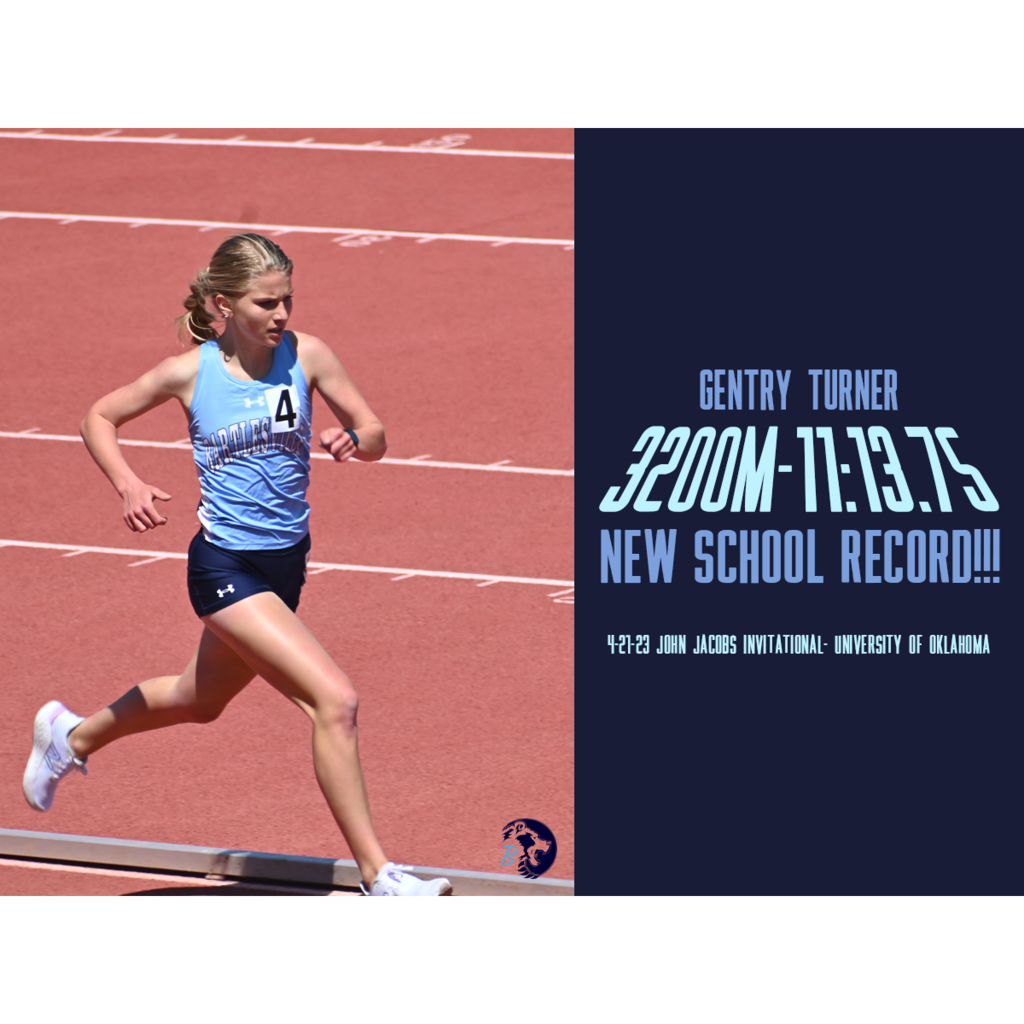 The annual Kiwanis Fishing Derby for ages 3-12 will be held on May 13 at 9 a.m. at Jo Allyn Lowe Park. DISCLAIMER: BPSD is not sponsoring, endorsing, or recommending this third-party activity.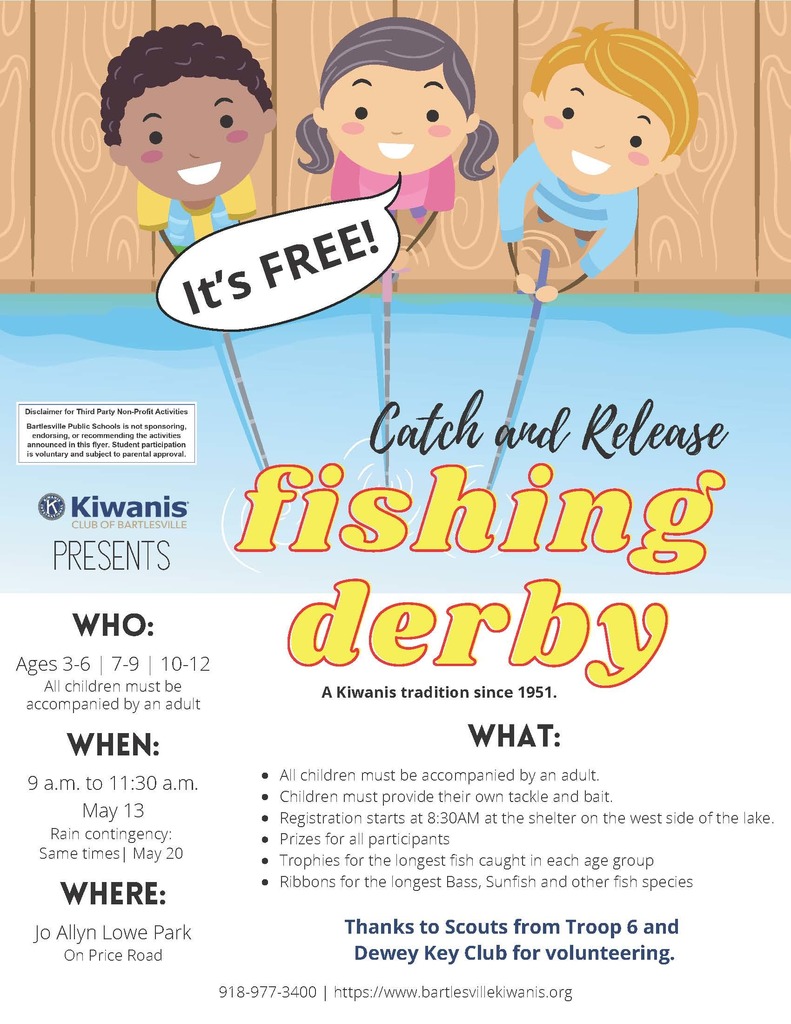 Bartlesville Public Schools is now hiring for administrators, teachers, and support staff. Apply at applitrack.com/bpsok/onlineapp #bvillebruwin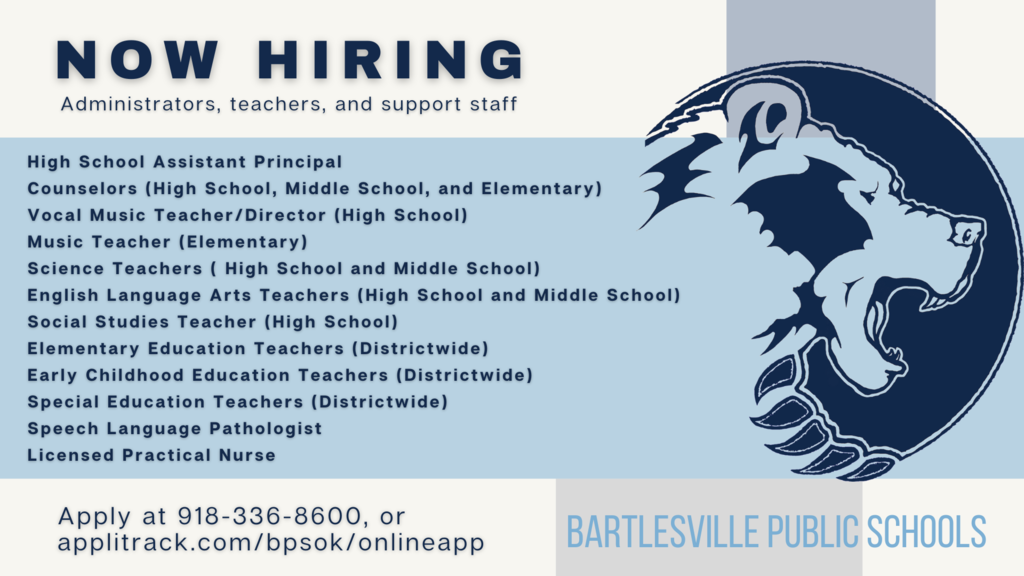 3rd-9th grades Lady Bruin Basketball Camp - May 25 & 26 - Sign up coming soon! #bvillebruwin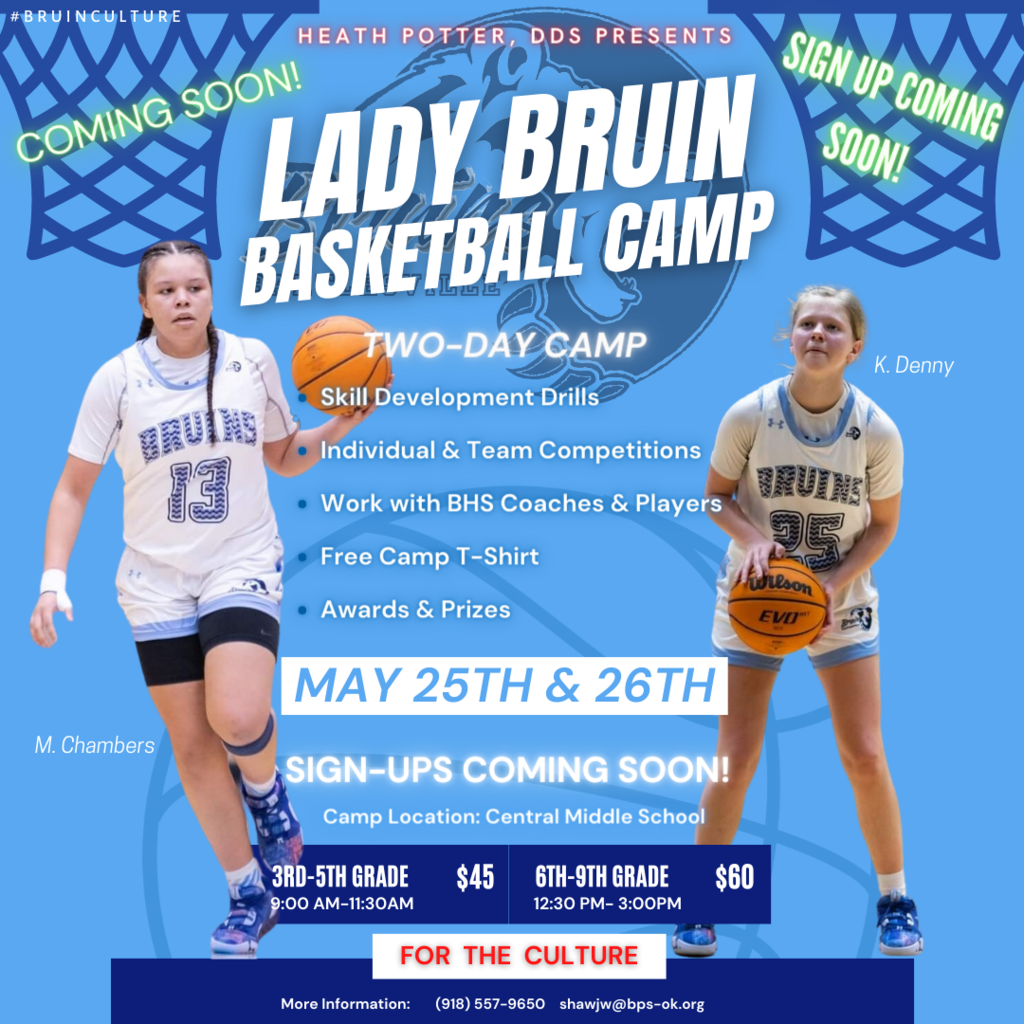 Lady Bruin Basketball tryouts, May 2nd & 4th #bvillebruwin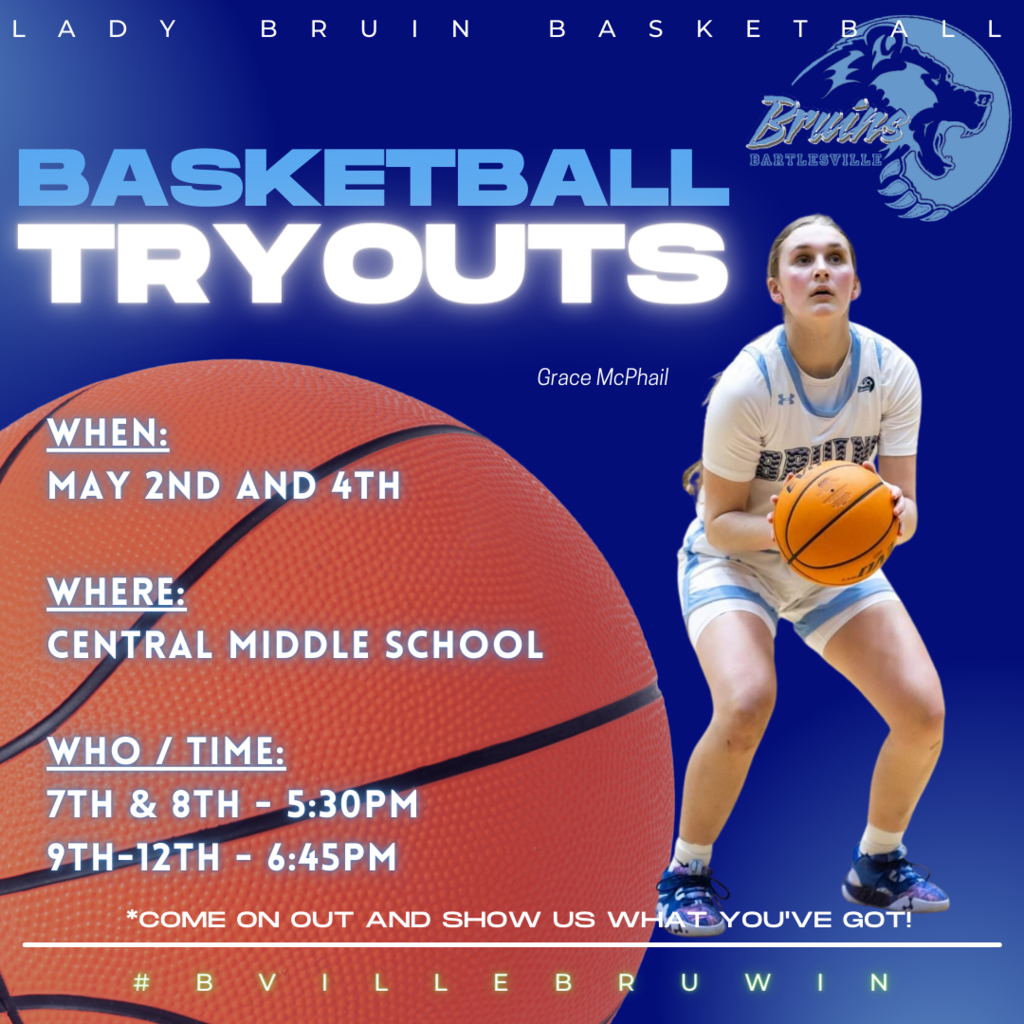 Join us for Kindergarten RoundUp tomorrow, Tuesday, April 11, 5:30-6:30 pm #bvillebruwin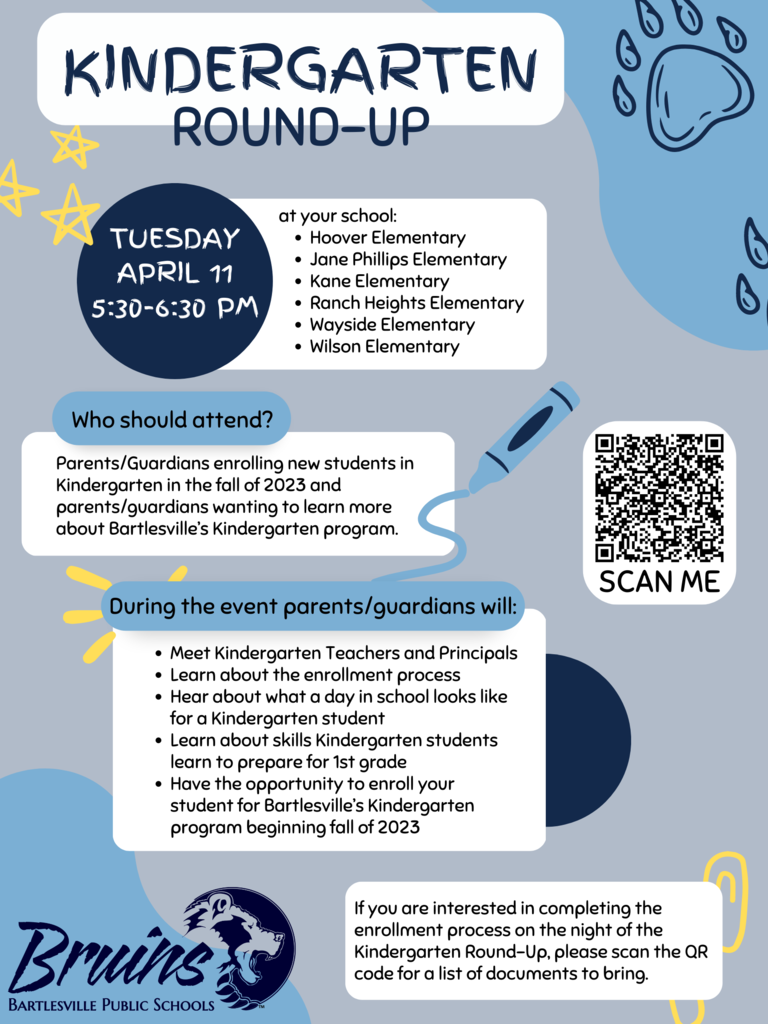 BHS 9th grader Laney Kate Daniels was crowned as the Operation Eagle Princess at the 44th annual Powwow this past weekend at the Washington County Fairgrounds.