Lady Bruin Basketball tryouts May 10 & 11. #bvillebruwin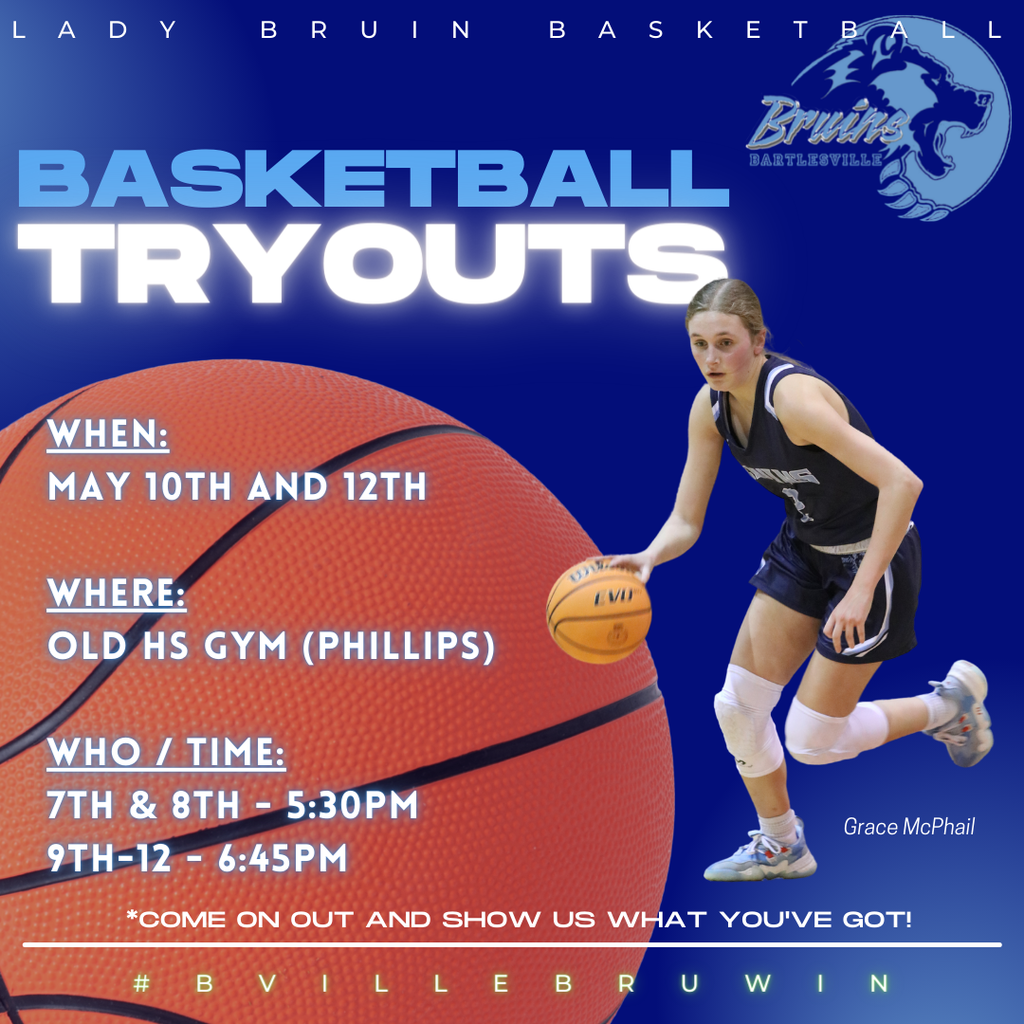 Aidan Howze has been selected as this year's Jim Thorpe High School Player of the Year in Girls Swimming by the Oklahoma Coaches Association in partnership with the Oklahoma Sports Hall of Fame. Congrats, Aidan! #bvillebruwin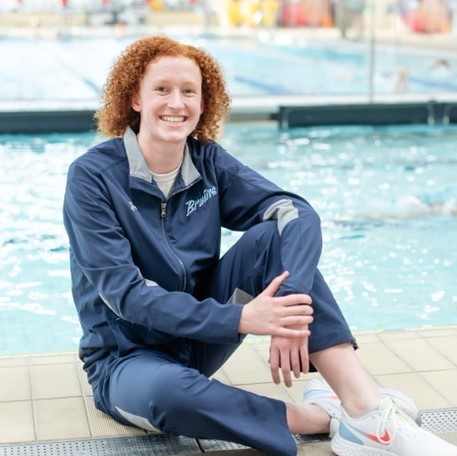 #bvillebruwin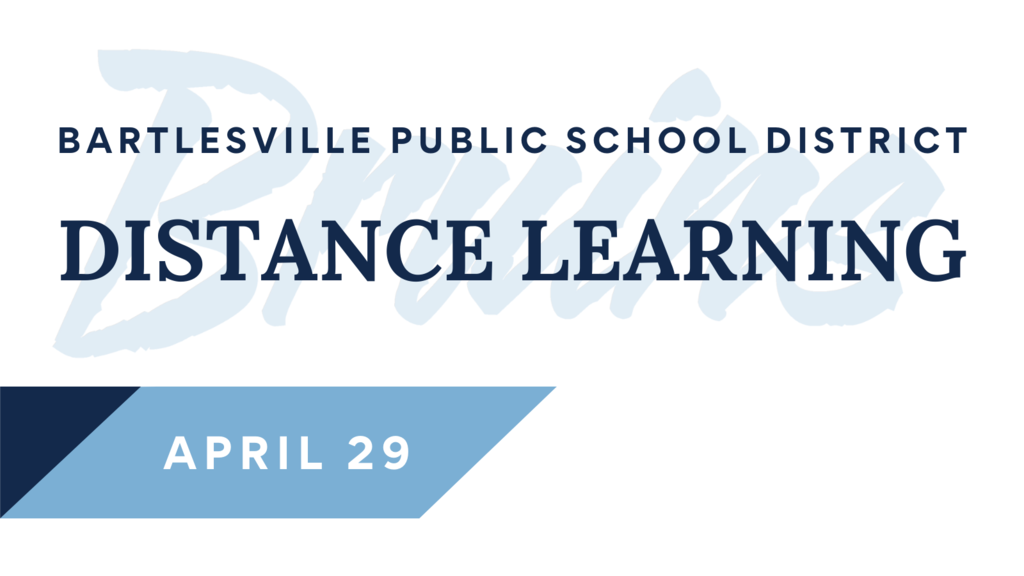 Bruin Basketball Tryouts for 2022-23 on May 3 & 5 at BHS. 7th grade at 5:30, 8th at 6:45, and 9-12th at 8:00 p.m. #bvillebruwin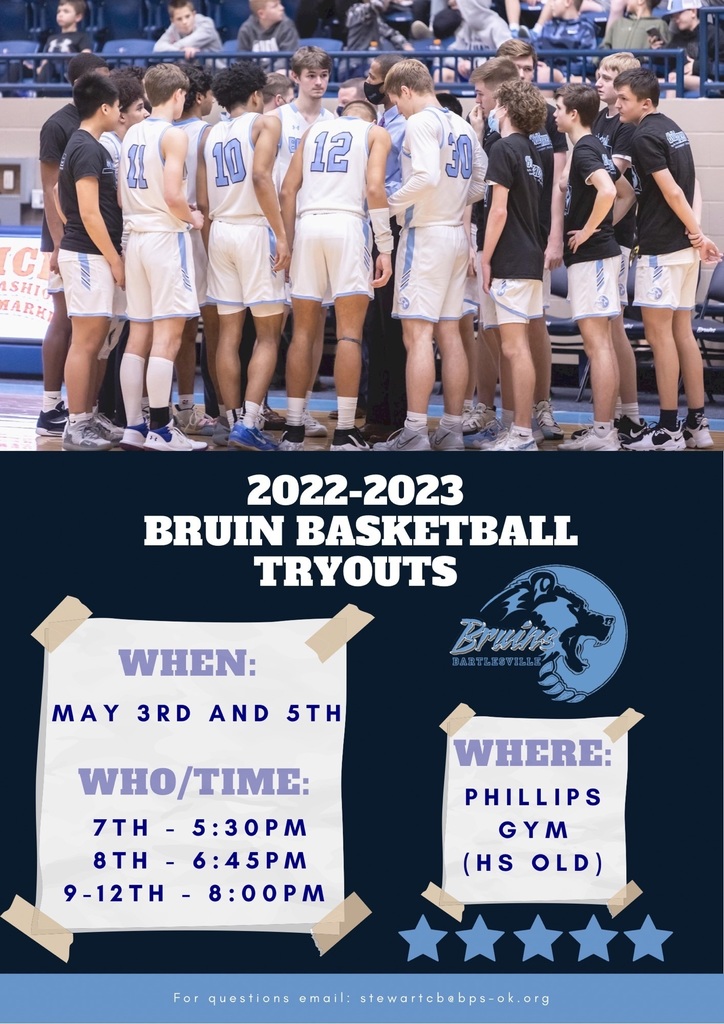 Richard Kane Elementary's 5th Grade Leadership Club, Eli Boggs, Olivia Bush, Lexi Hallum, Livi Gawhega, Denver Lingnau, Harland Chambers, & Alysse Dennis (not pictured) were recognized at Monday's board meeting for their accomplishments. #bvillebruwin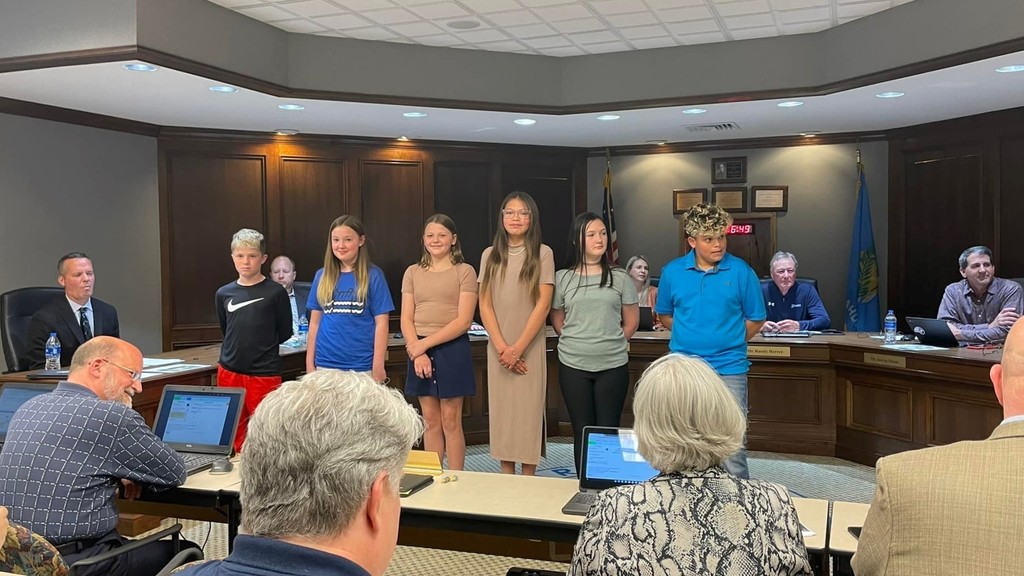 Positive Solutions for Families is an 8-week relationship-based parenting series for families of young children with challenging behaviors in June/July at the Washington County Health Dept. If interested, call Suzanne Griffin at 918-341-3166 x211 or email
SuzanneG@health.ok.gov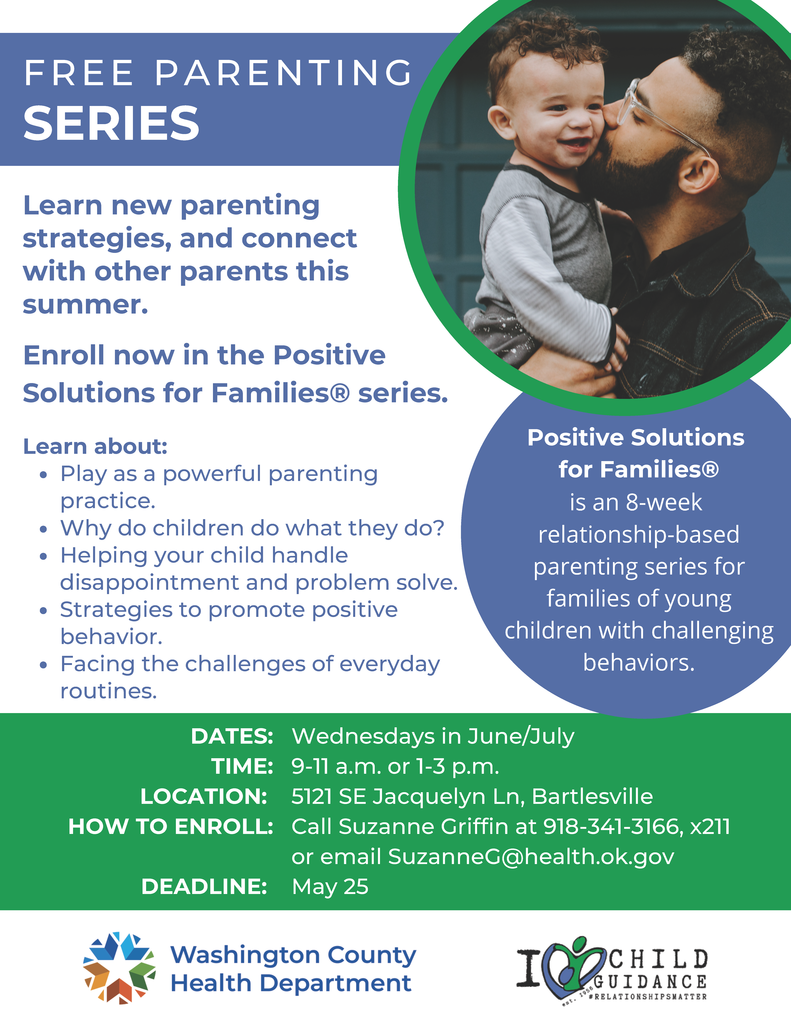 Congrats to our Frontier Valley Conference Girls Golf Champion, BHS Senior Lisa Brown, who shot a 76! #bvillebruwin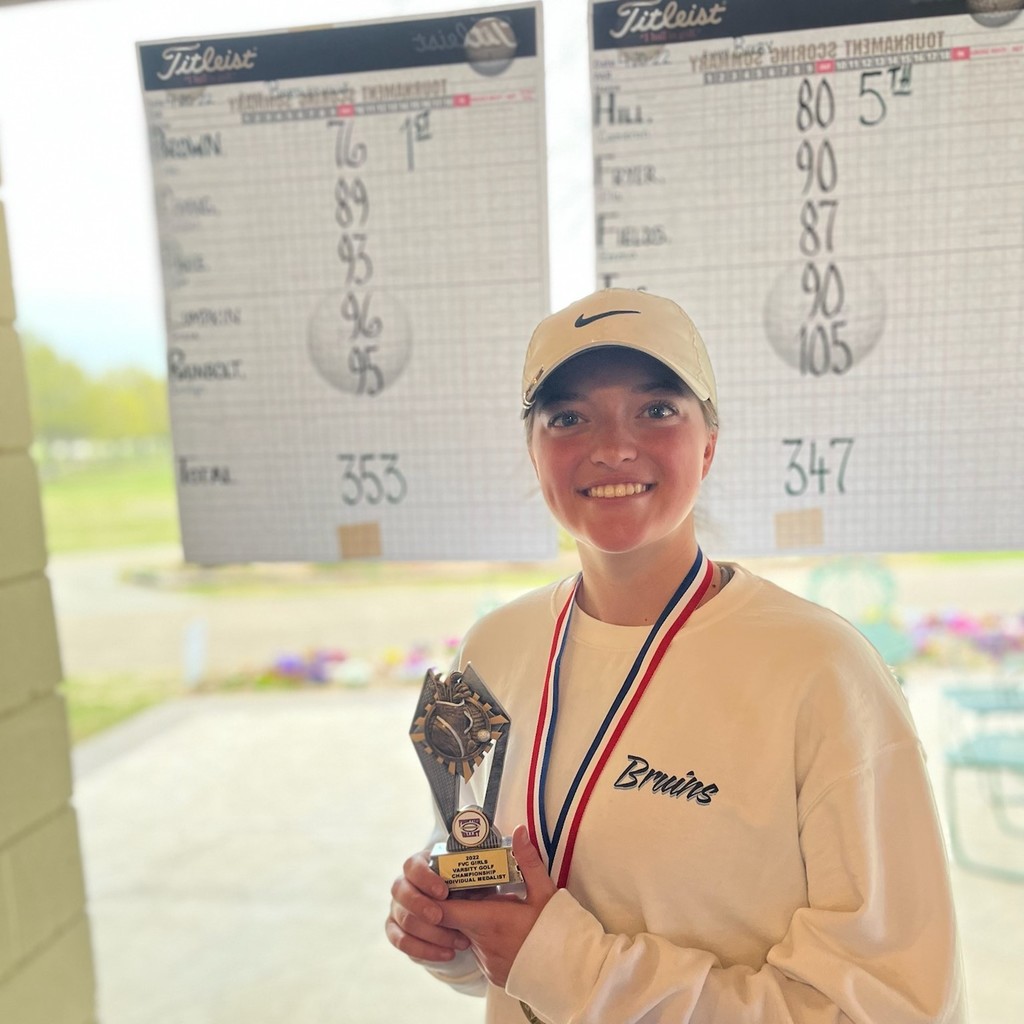 On Monday night, the BPSD Board of Education recognized the lead mentors for the BPS Foundation's Bruins on the Run program: Shelly Buhlinger, Hannah Michel, Jeannine Lee, Tasha Posch, Kim Hester, and Julie Cochran.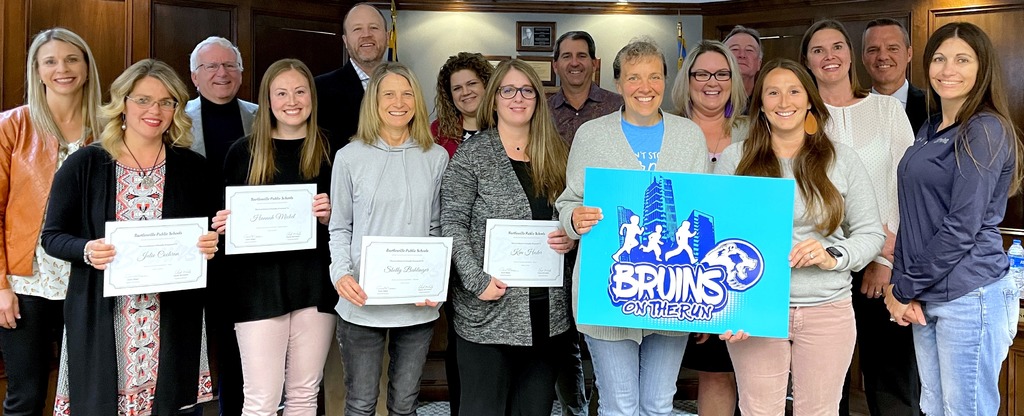 The Arvest Foundation presented a $15,000 donation to the Bartlesville Public Schools Foundation at last night's board meeting to go toward the purchase of roller skate sets for all six elementary schools. #bvillebruwin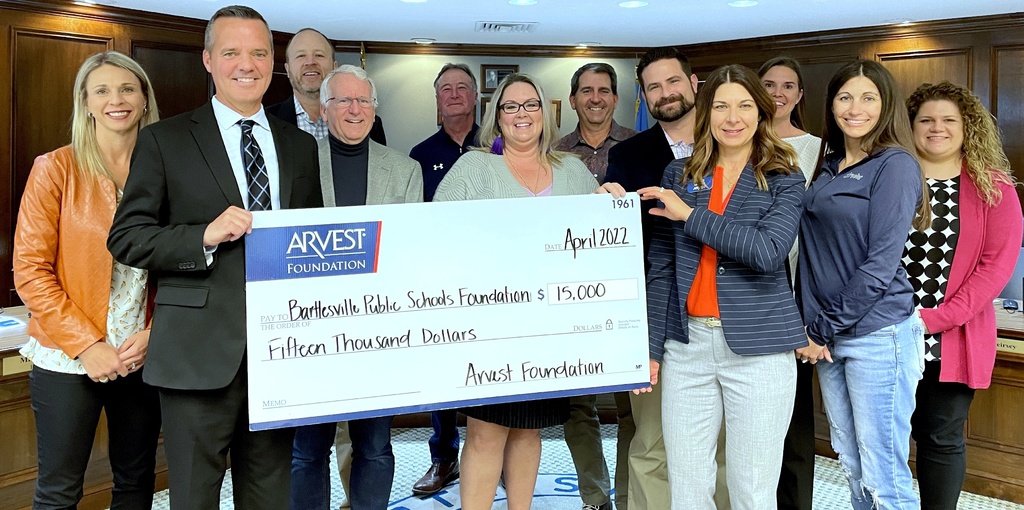 Free virtual youth suicide prevention presentations from Oklahoma Dept. of Mental Health and Substance Abuse Services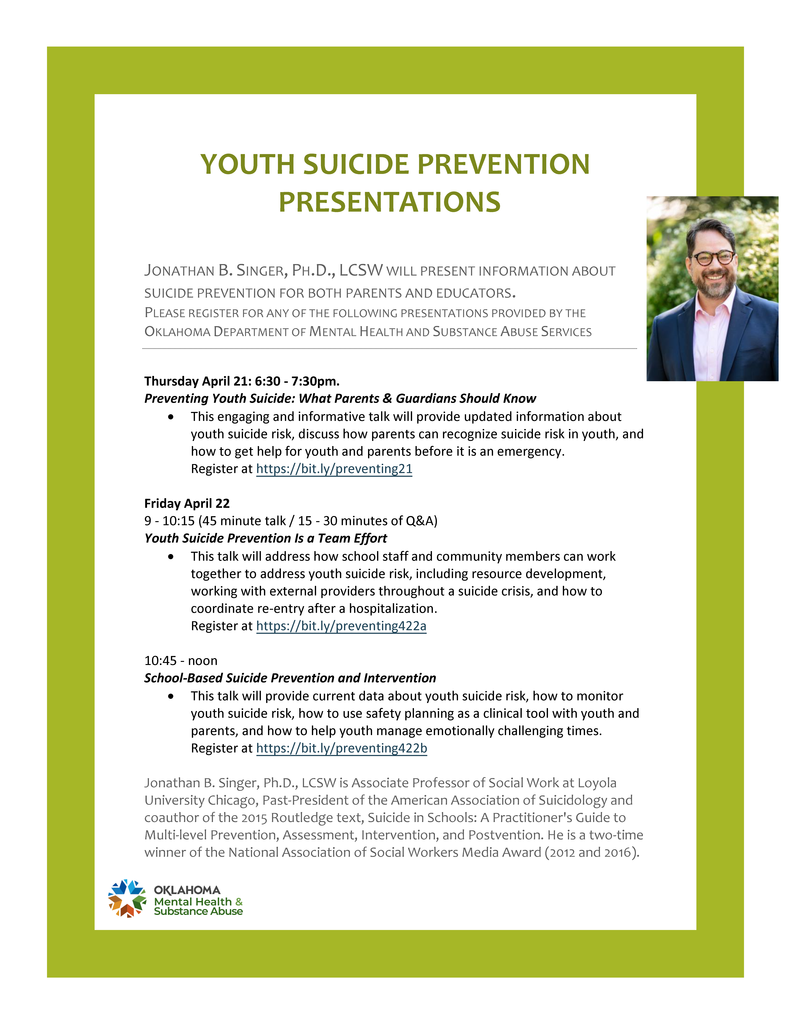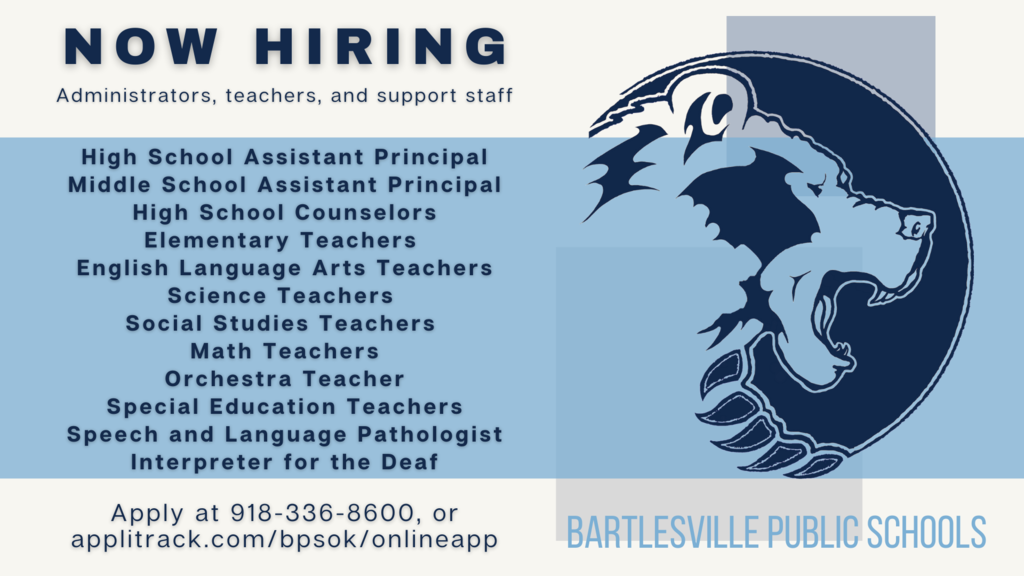 PK-12 Virtual Enrollment for 2022-23 is now open. To learn more, join us Tuesday, April 12 at 6pm in the BHS Commons. #bvillebruwin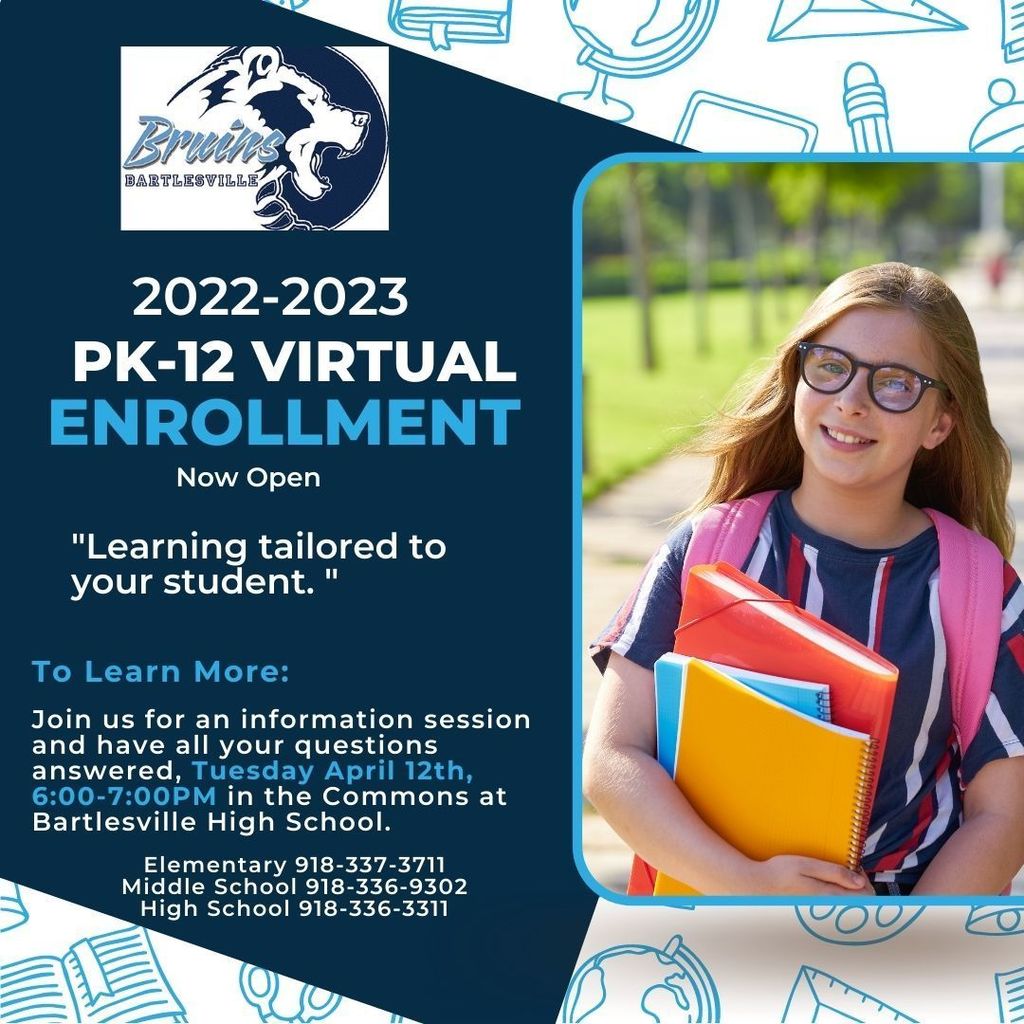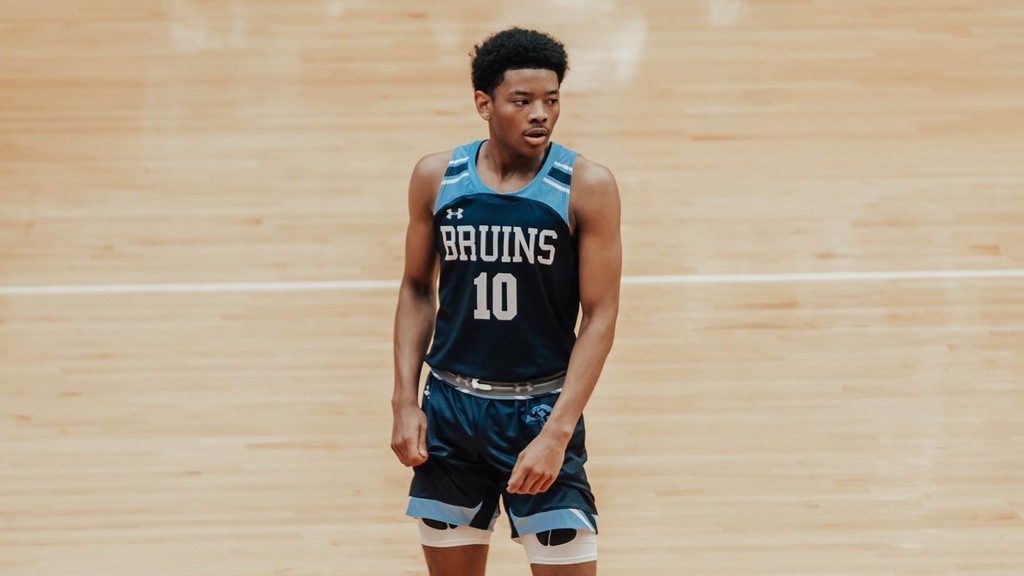 Pictured at today's Superintendent Student Advisory Council meeting are Logan Vaclaw, Irene Johnson, Joyce Yang, Aadi Ayyappan, Jack Auschwitz, and Superintendent McCauley (unable to attend were Ragen Hodge, Morgan King, and Mia Merciez). #bvillebruwin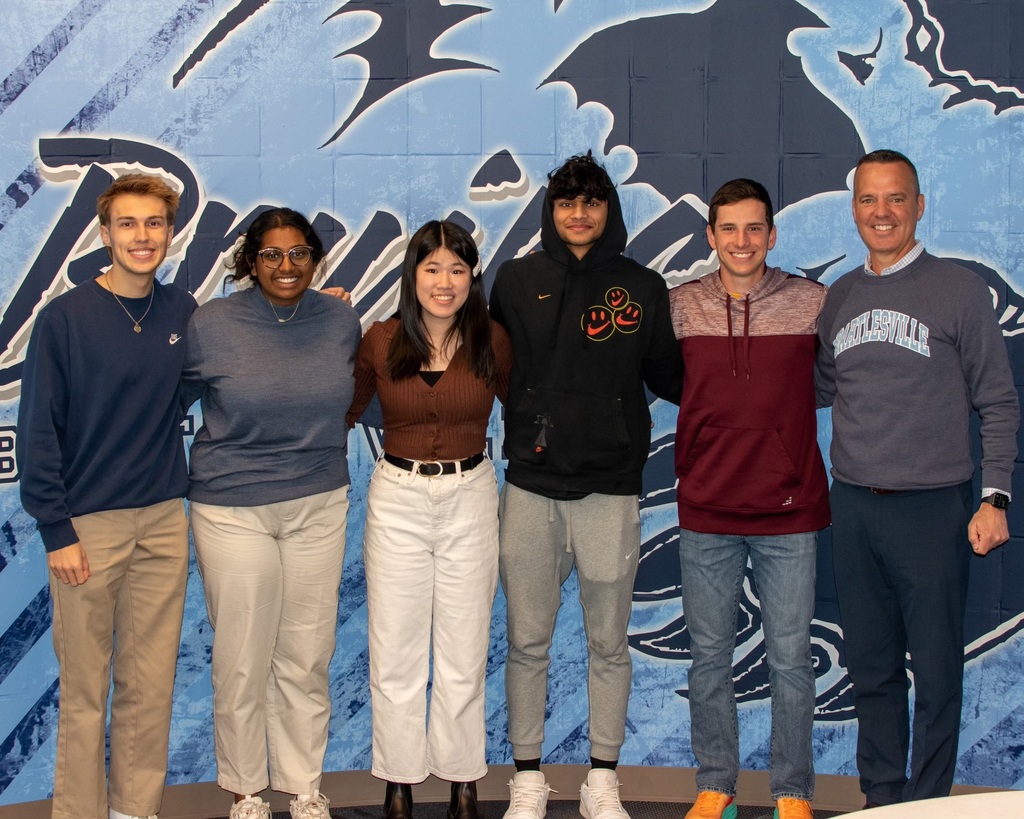 Yesterday, Superintendent McCauley and school principals met with Parent Support Group parents from across the district to discuss achievements and upcoming projects in Bartlesville Public Schools. #bvillebruwin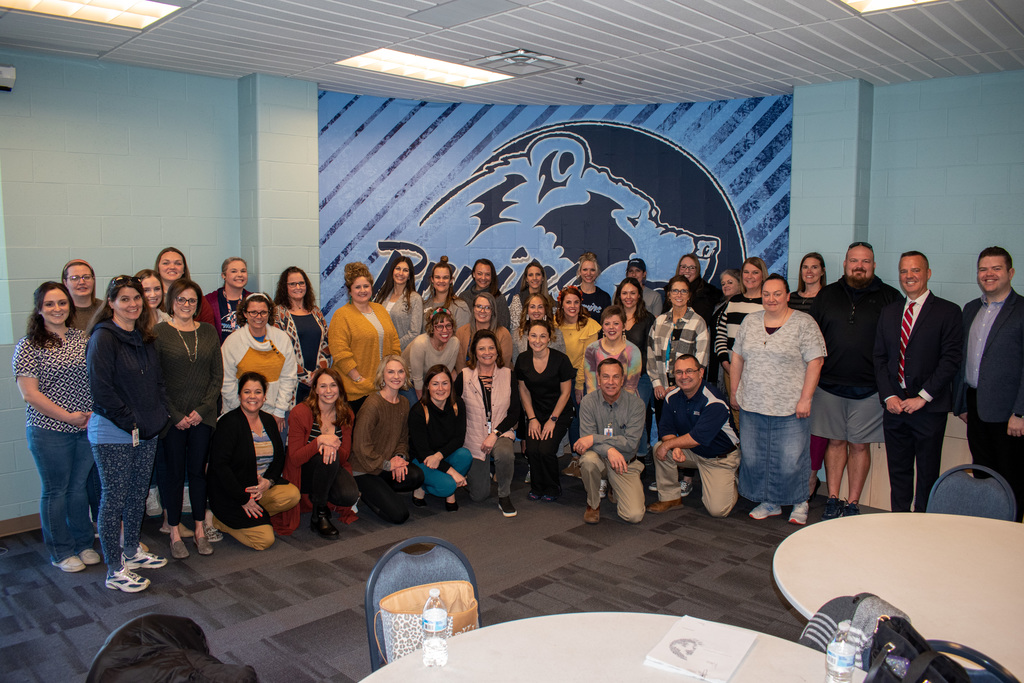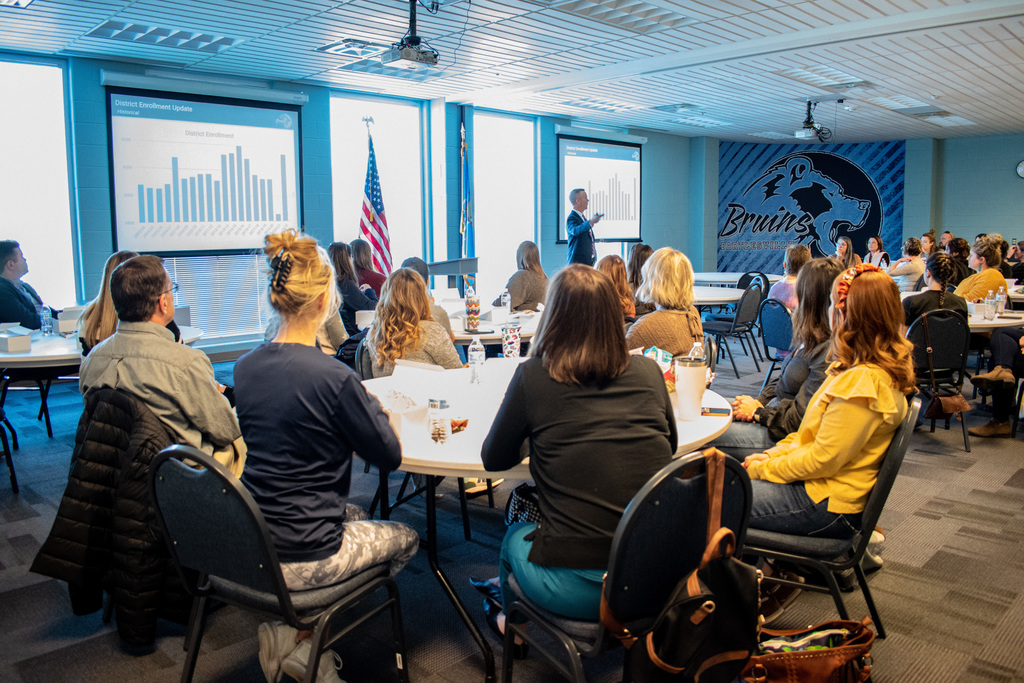 The steel framework is up for the new softball and golf indoor practice facility under construction west of the softball field near Madison Middle School. Framework for a new baseball facility at Doenges Stadium will be going up soon. Both will open around May 1.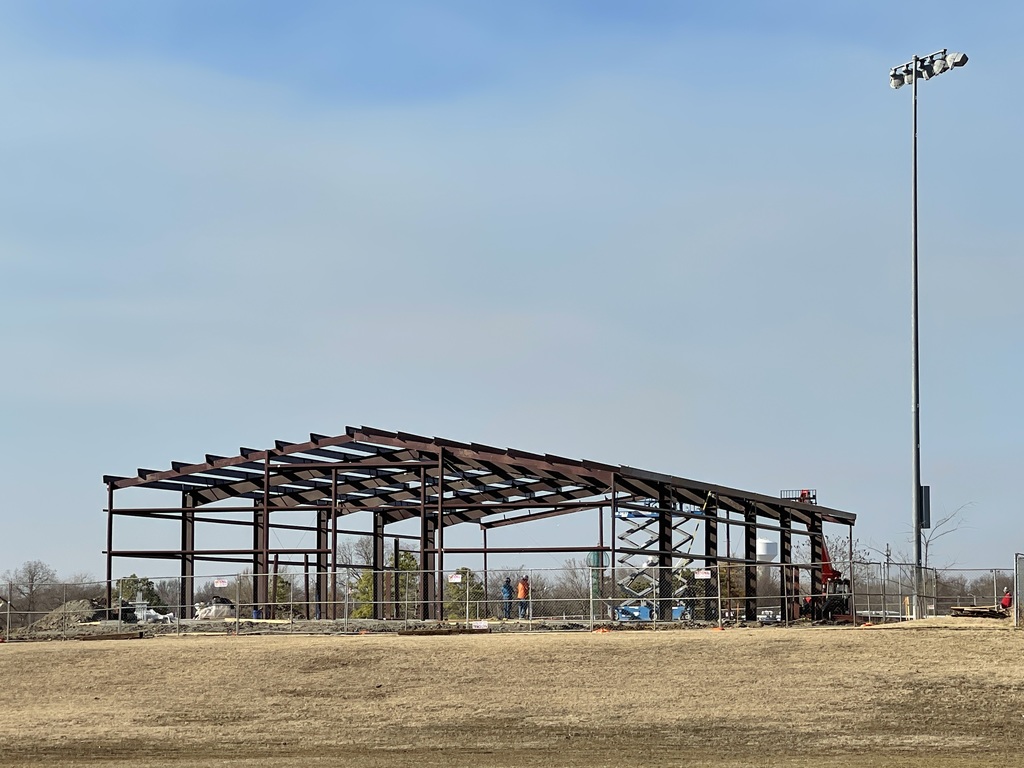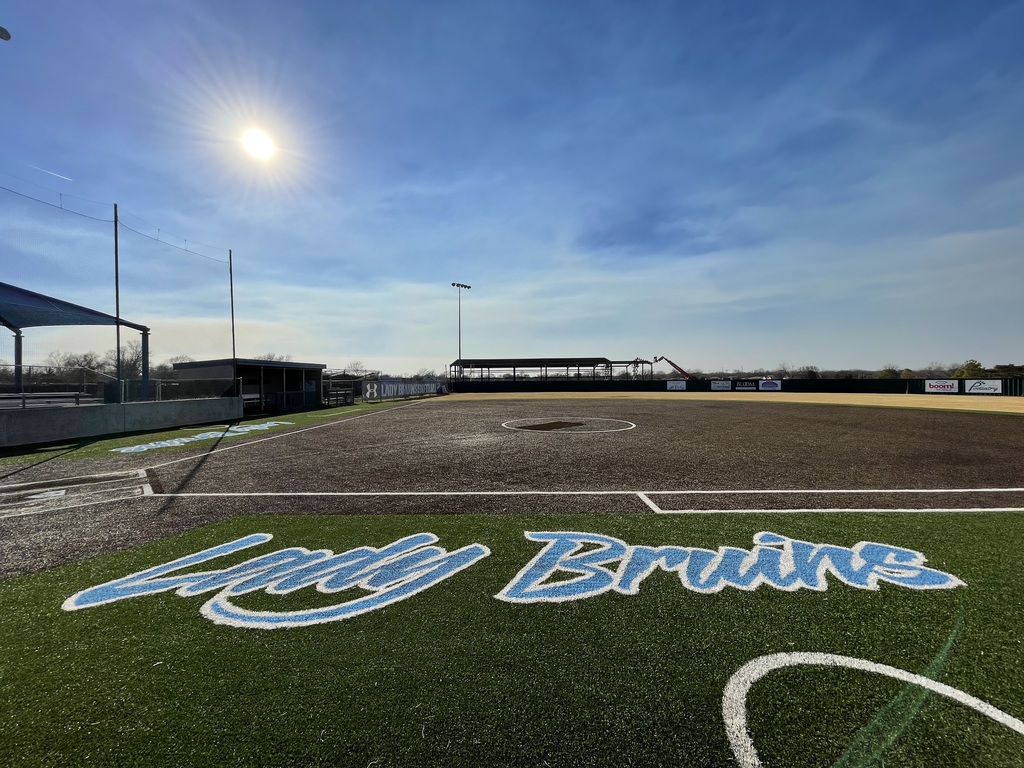 BHS Soph Griffin Craig had an amazing meet at the Oklahoma Swimming Sr Championship Meet at the Phillips 66 Aquatic Center in Bartlesville this weekend. He broke 3 pool records, made Jr Nationals cut, got 1st in all of his events, & was the high scorer for the meet. #bvillebruwin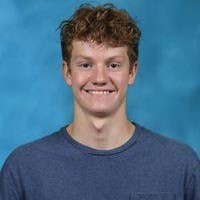 We're gearing up for this year's Nellie Johnstone 5K & Half Marathon event! If you have any questions please contact Ascension St. John Jane Phillips Wellness at 918-331-1102.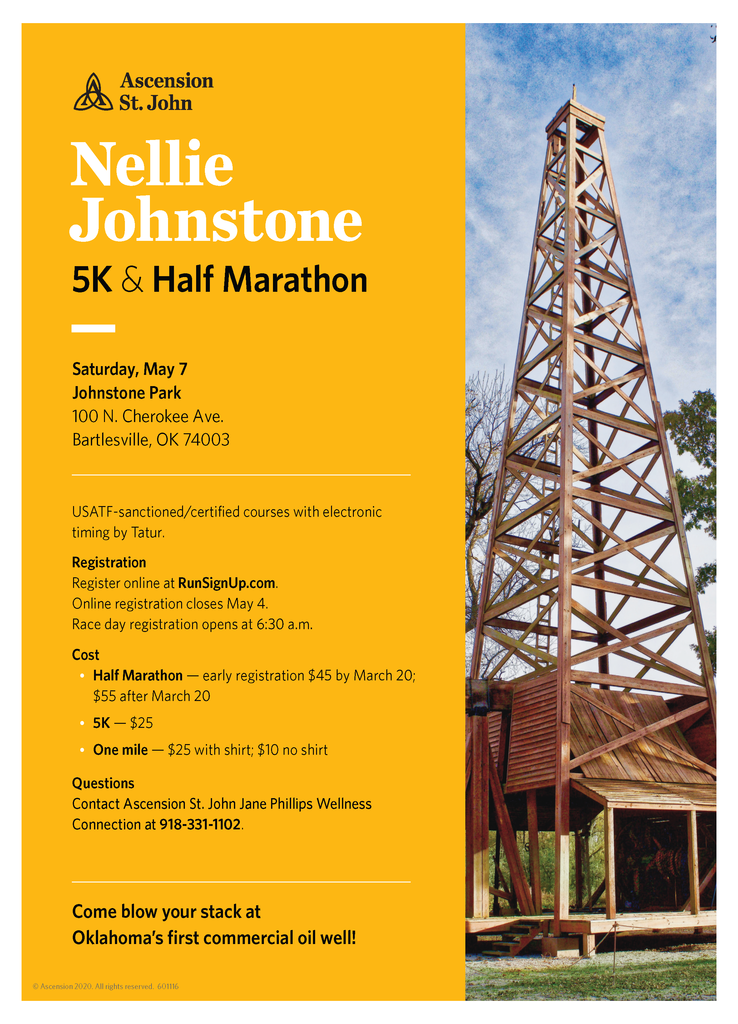 Bartlesville Public Schools Early Childhood Special Education Program for children ages 3-4 with developmental delays, call (918) 333-4444 ext. 1516 or (918) 337-3711 ext. 3376.
We thank our Bartlesville Public School District Board of Education members for their service during School Board Appreciation Month. #bvillebruwin