This is a reminder that there will be no school Monday, January 17 to observe Martin Luther King Jr. Day and a Professional Development Day for staff. #BvilleBruWin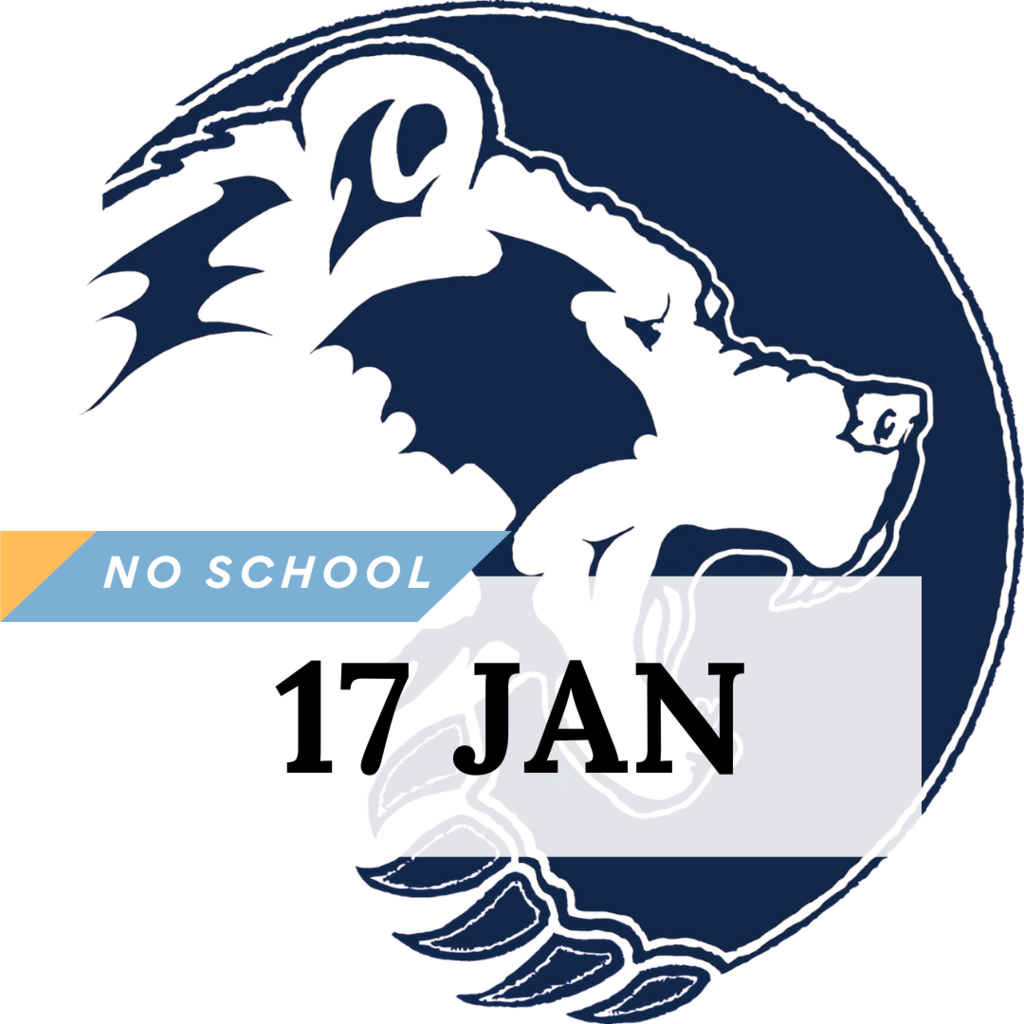 With cold weather upon us, it's a good time to remind you that the district sends emergency calls and text messages, including school closing notices, to parents/guardians via School Messenger. To opt in, text "subscribe" to 68453. (Text "stop" to 68453 to cancel.) #bvillebruwin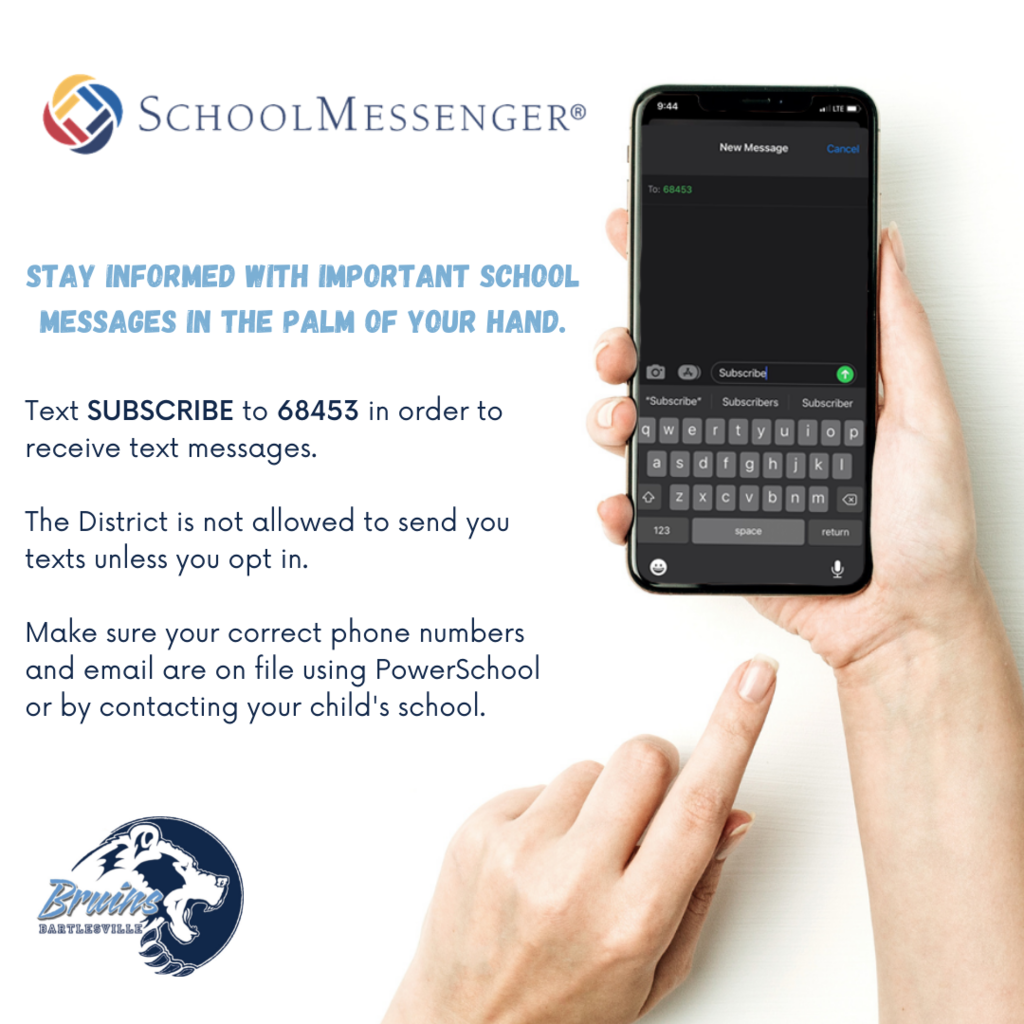 Support Staff Job Fair on January 18. #bvillebruwin Online applications also accepted at applitrack.com/bpsok/onlineapp.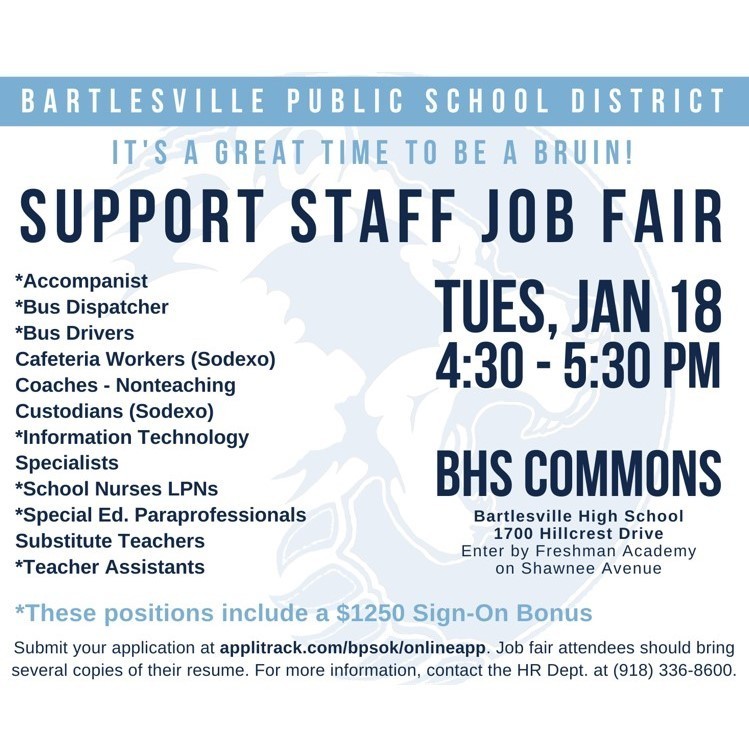 Congratulations to Bartlesville High School senior Joyce Yang on her selection to the State Superintendent's Student Advisory Council! #bvilebruwin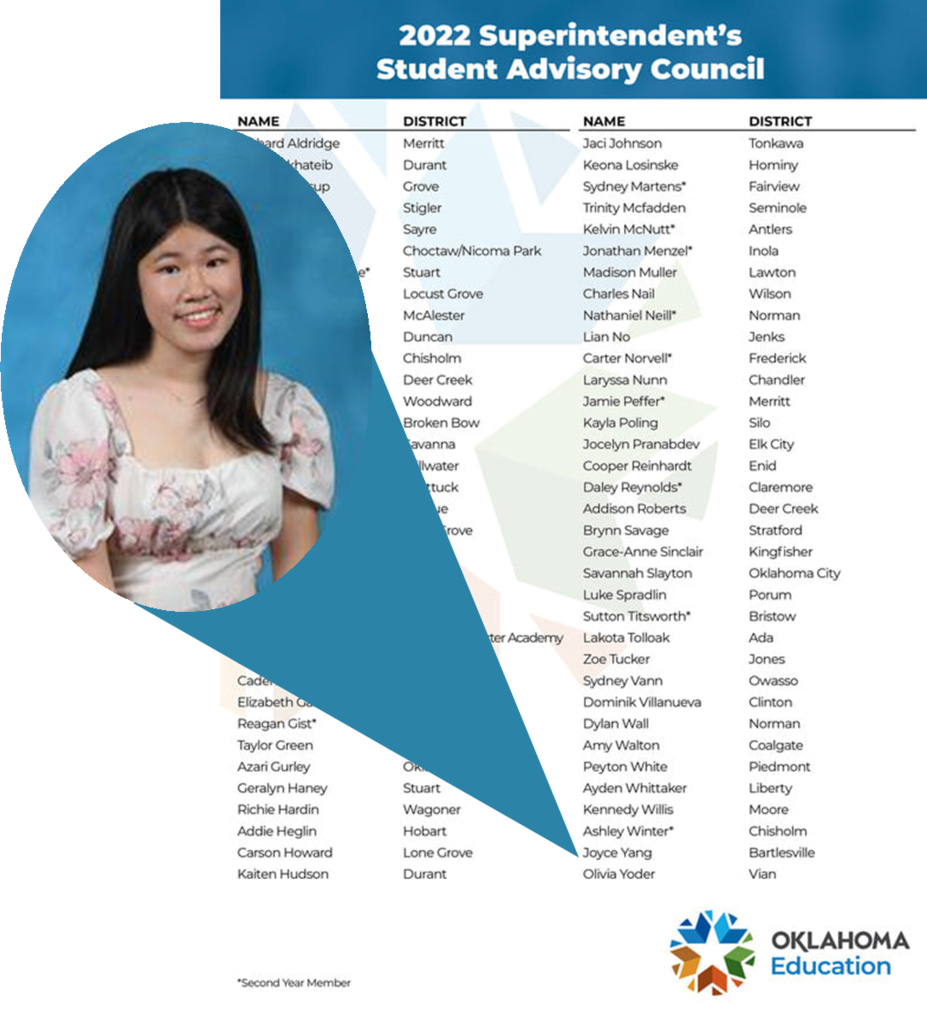 Winter Break is just around the corner. There will be no school from December 20-31 and the second semester will begin on Monday, January 3. Enjoy! #bvillebruwin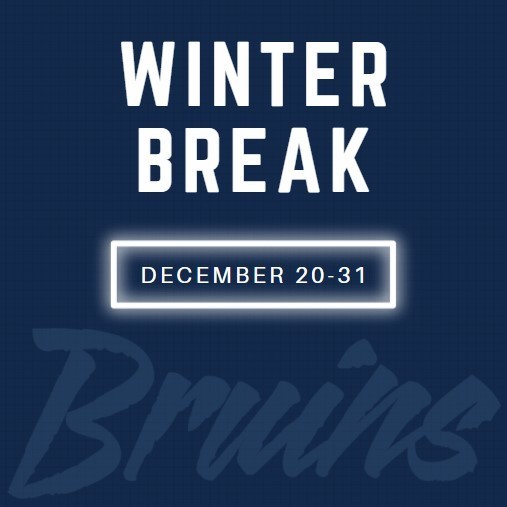 Friends In Deed is again hosting the annual Christmas Day Dinner at Adams Boulevard Church of Christ at 3700 Adams Blvd in Bartlesville from 11:30 a.m. to 2:30 p.m. on December 25. Everyone is invited as their goal is to make sure no one is eating alone on Christmas Day.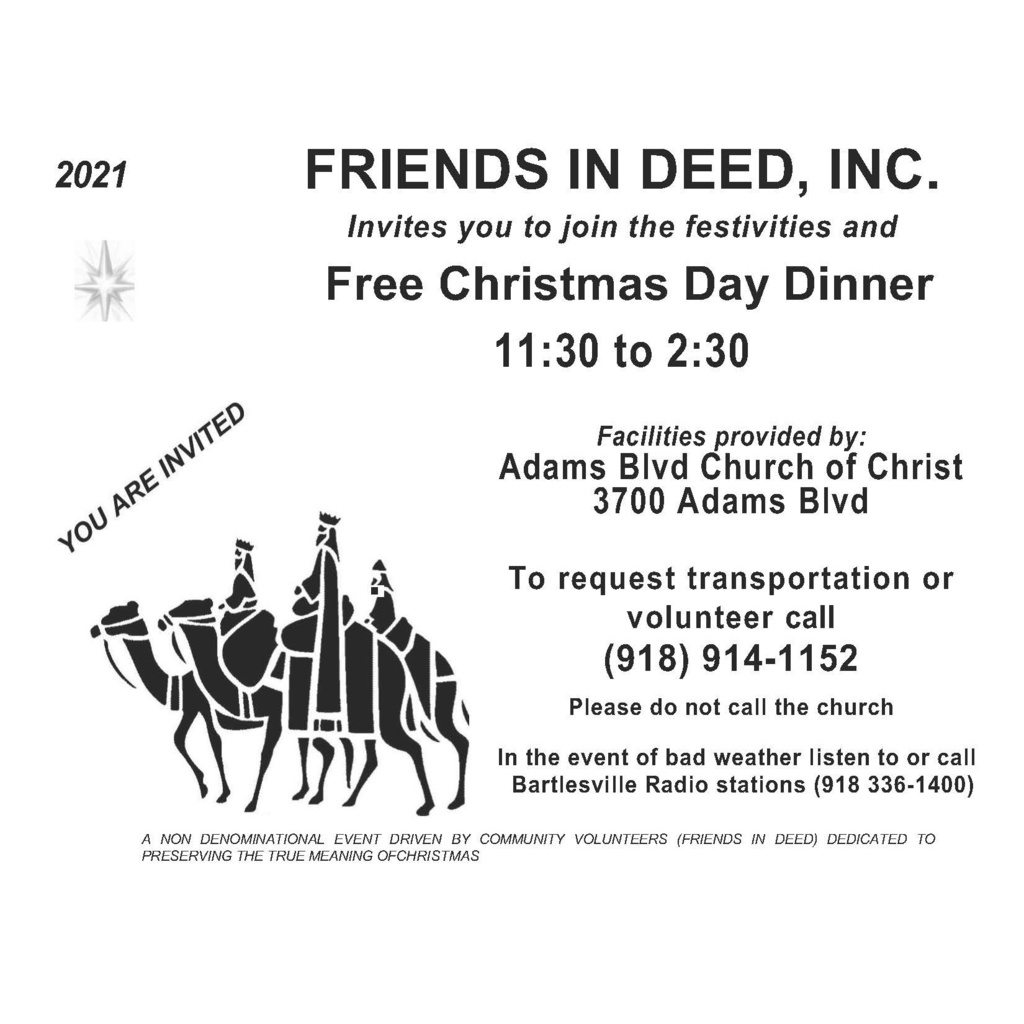 K-12 students are invited to enter a design for the Bartlesville District Science Fair's 70th anniversary T-shirts. The fair for grades 1-6 will be on February 25, 2022 and the fair for grades 7-12 will be on February 26. They will be in-person if feasible, virtual if necessary.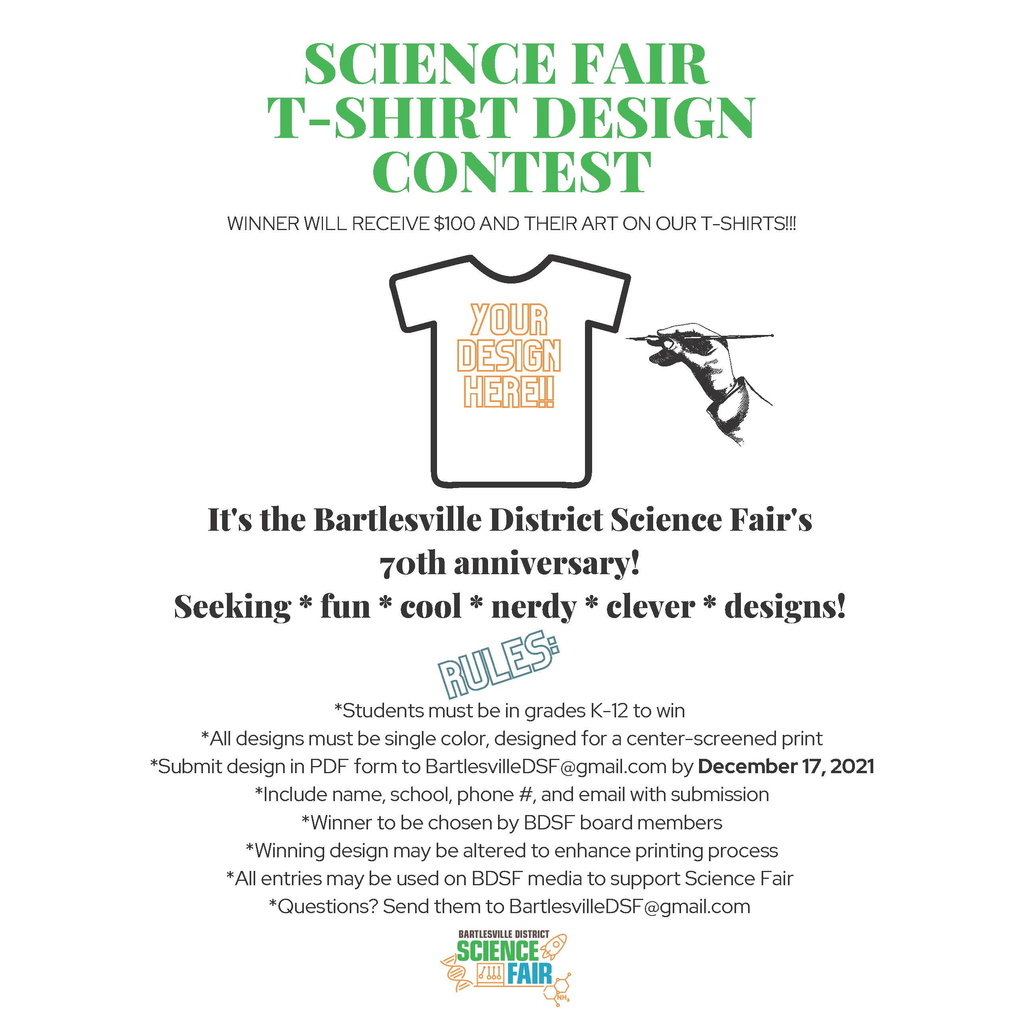 The Bartlesville Public Schools Superintendent's Student Advisory Council met today for lunch to discuss their plans and give input for the district. #bvillebruwin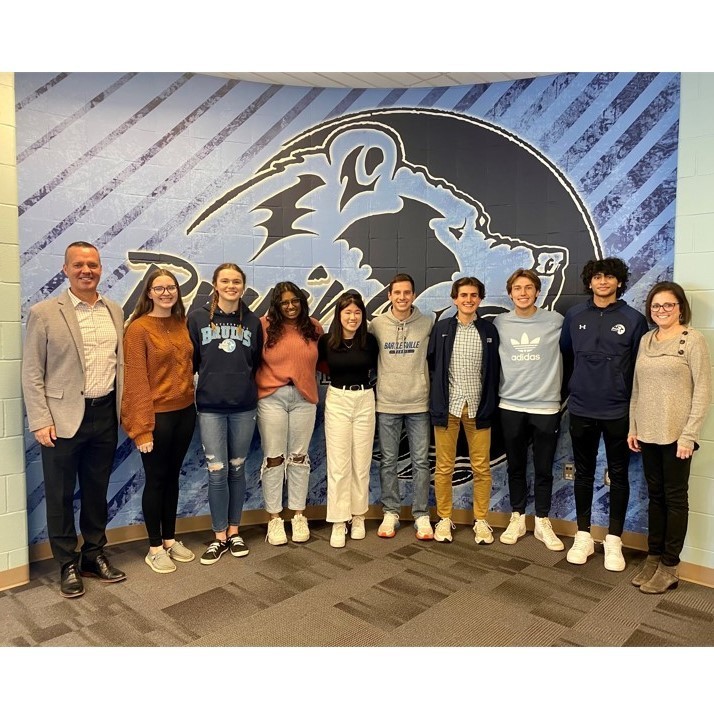 Students 6th through 12th grade are invited to audition for our 2022 Winter Guard season. Come learn to spin a flag, dance, and perform a show. More information about audition registration and videos of past performances can be found at
www.bruinbrigade.org
.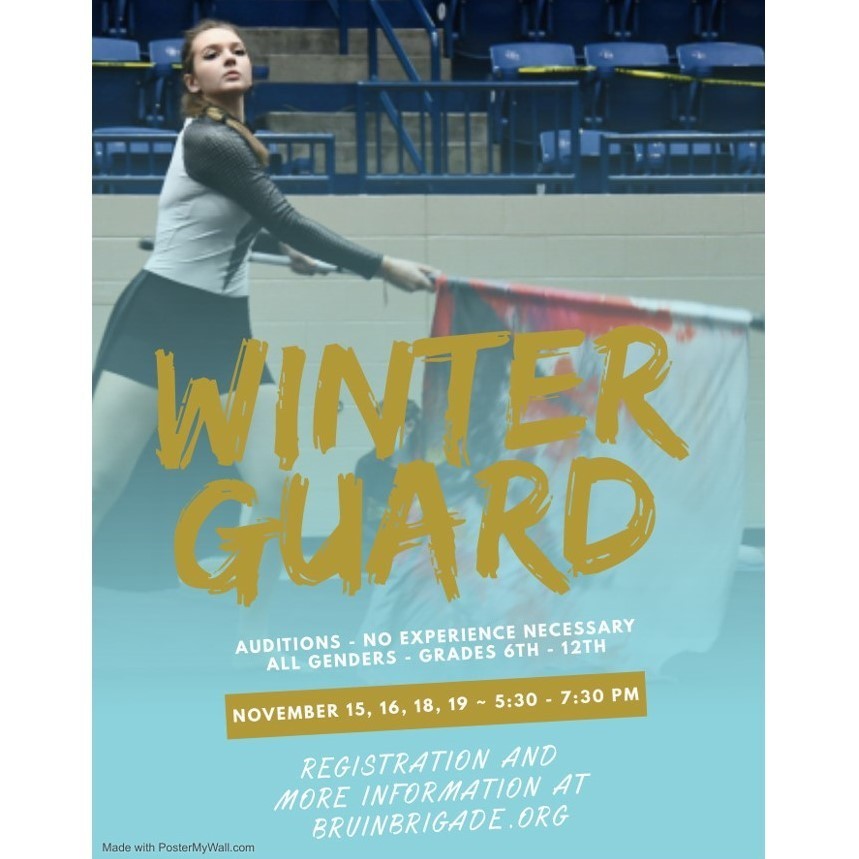 Bartlesville Public Schools has job openings...apply today!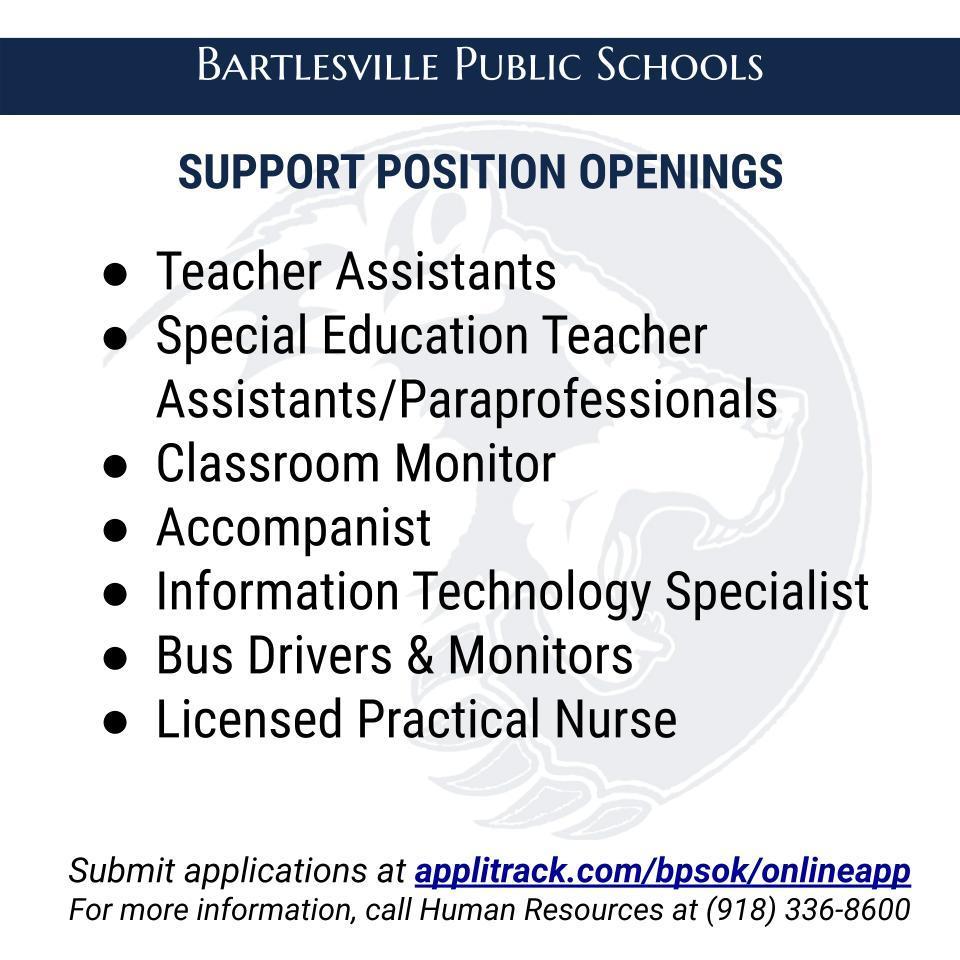 #bvillebruwin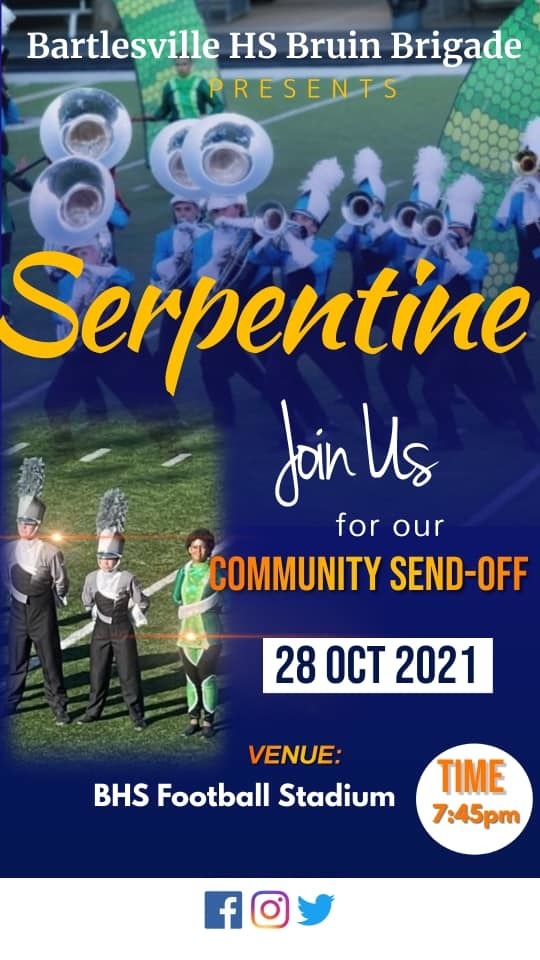 Free public walk-in flu vaccine clinic at Jane Phillips Elementary School on Tuesday, 10/19 from 4-6 p.m.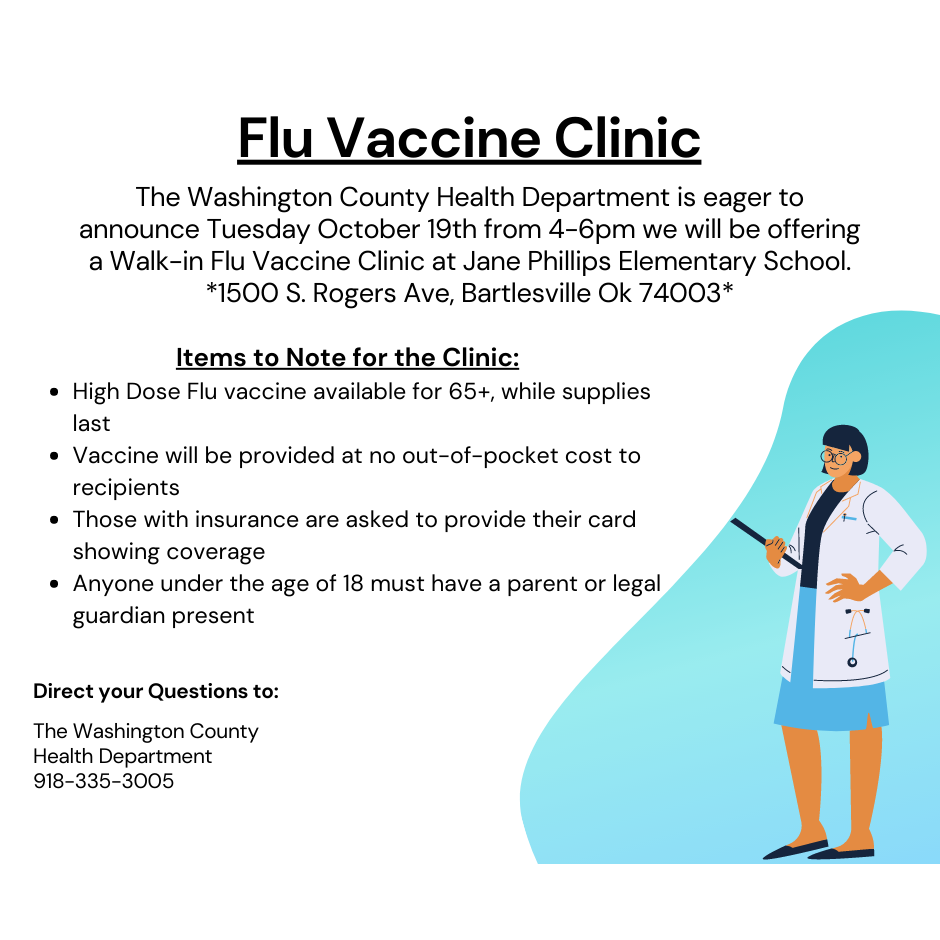 There was a record high of over 500 runners for the Bruin Mile at the new course at Lee Lake. It was open to 4th and 5th graders who have demonstrated they are capable of running a mile. Runners under 4th grade could also participate if they were able to run a mile. #bvillebruwin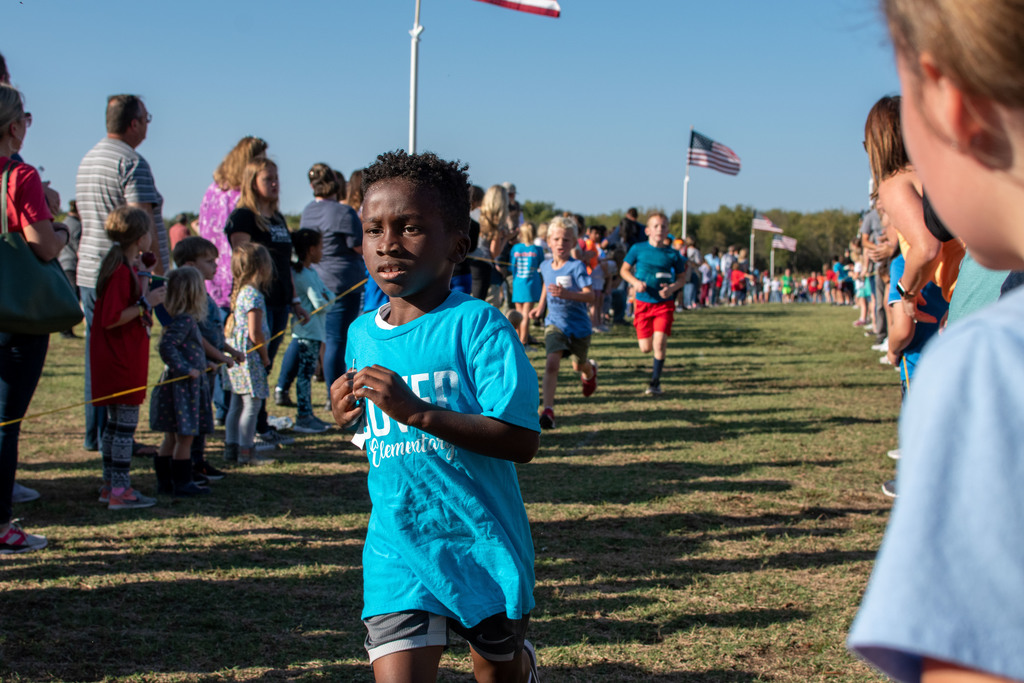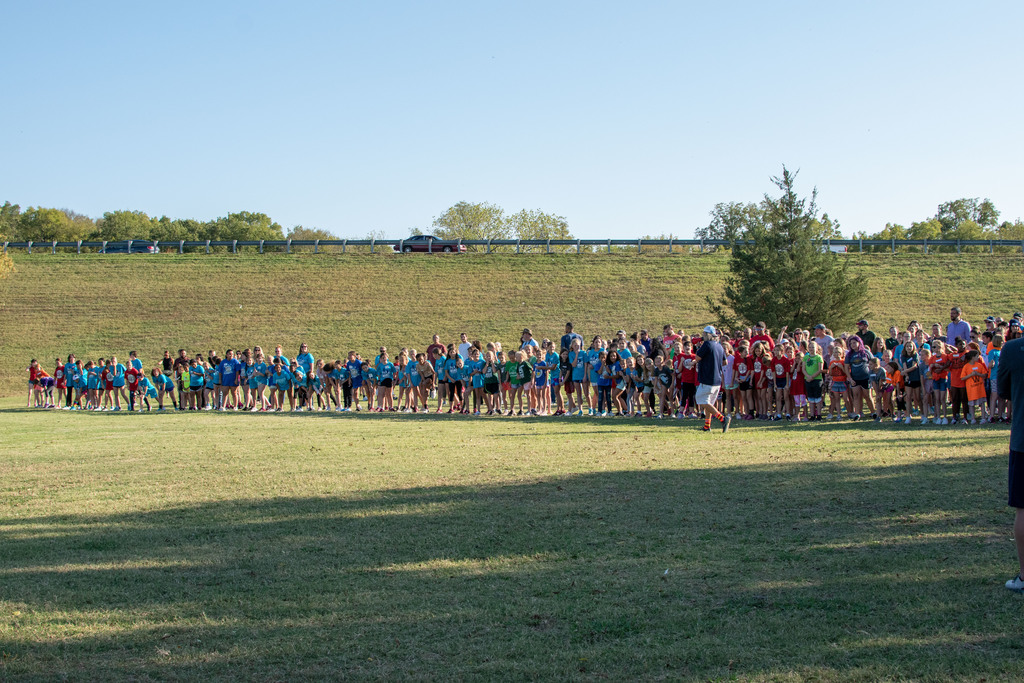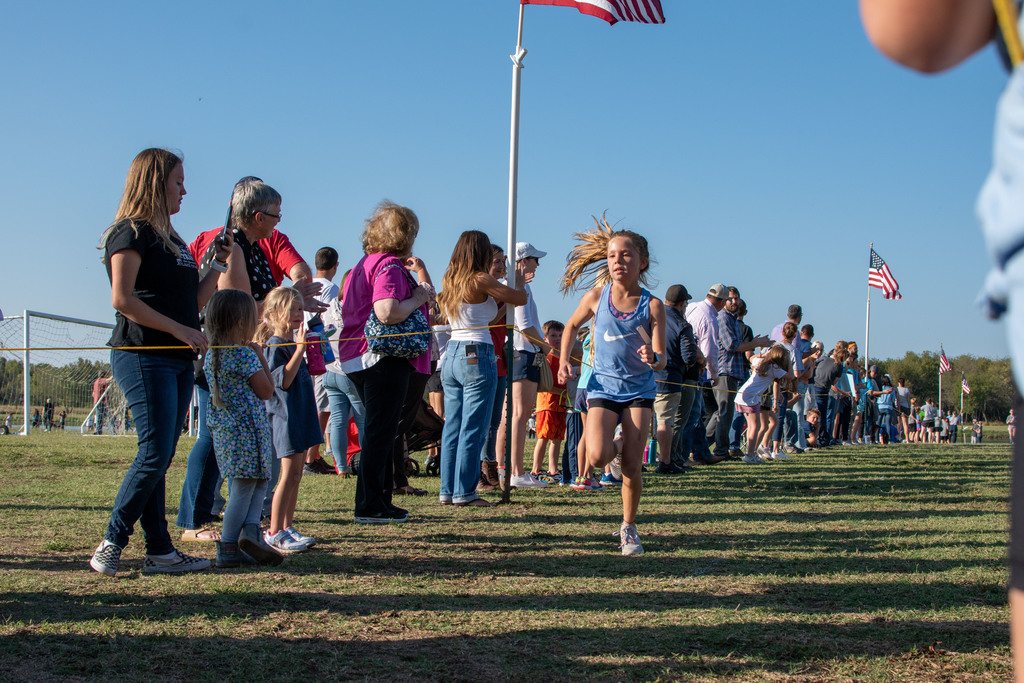 A Gifted and Talented Local Advisory Committee Meeting will be conducted at 1:30 p.m. on Wednesday, September 29, 2021 in the upstairs conference room at the Education Service Center at 1100 S Jennings. The meeting is open to the public.
Bartlesville Bruins Special Olympics Team Poker Run on October 2. #bvillebruwin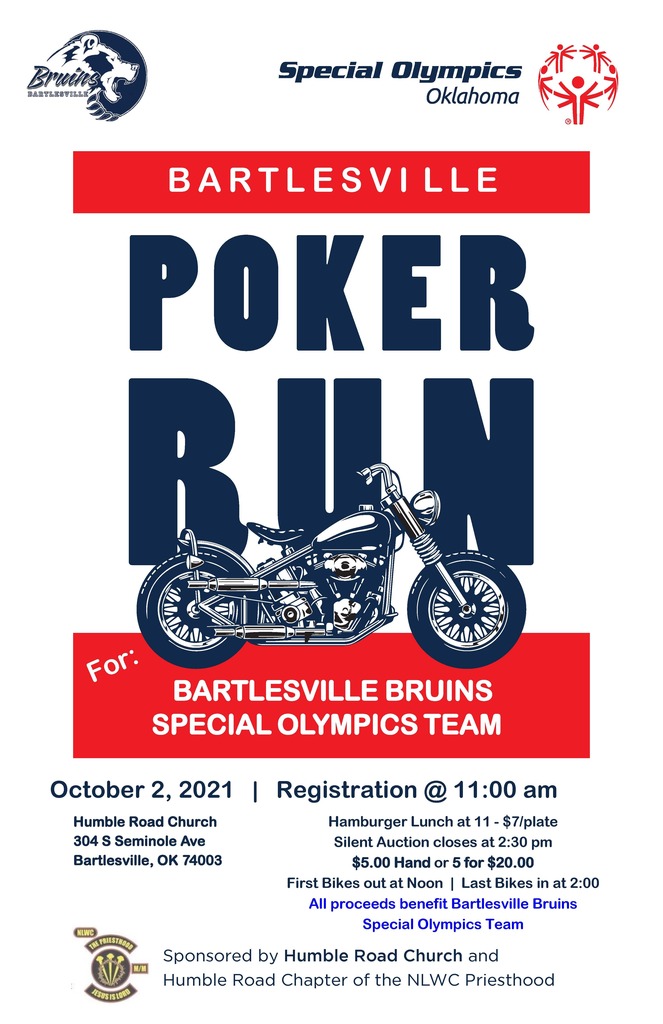 Tribal Councilor Dora Smith Patzkowski, Nate Bunch, Julie Miller, and Michael Killer of the Cherokee Nation delivered masks and hand sanitizer for Bartlesville Public Schools. Supt. Chuck McCauley, Blair Ellis of the BPSF, and Dr. Stephanie Curtis accepted the donation.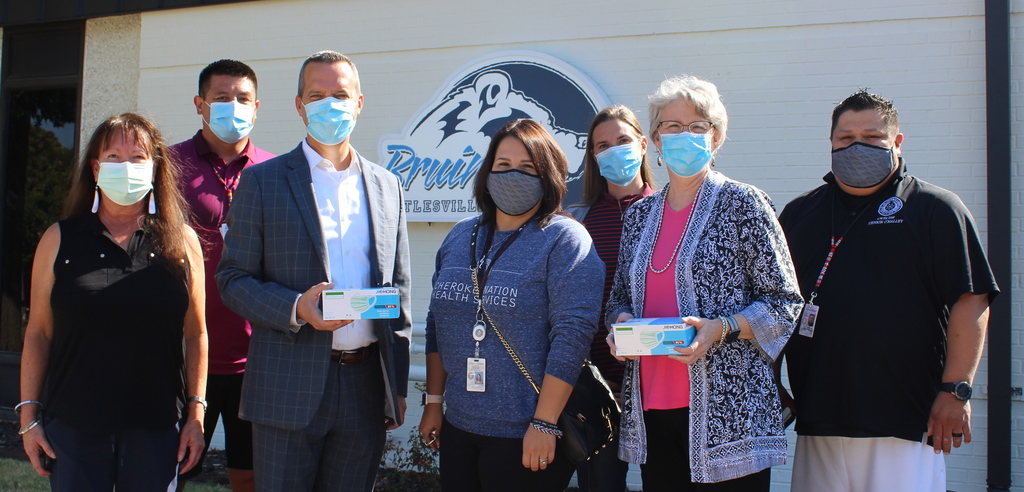 The National FFA Organization recognized Bartlesville FFA as a National 3-Star Chapter, the highest distinction awarded to a chapter each year. It is 1 of only 9 programs in OK to earn the recognition. #bvillebruwin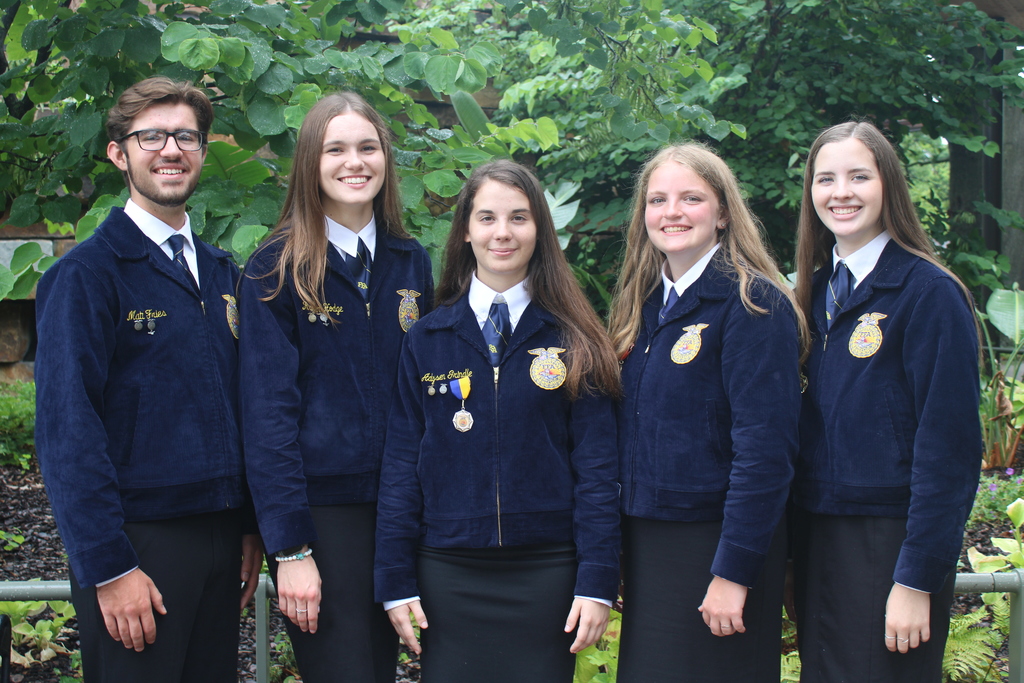 For middle and high school girls interested in playing basketball... Lady Bruin Basketball presents Bruin Fun Fest on Sept. 4 from 5-7 p.m. in the Bruin Field House. #bvillebruwin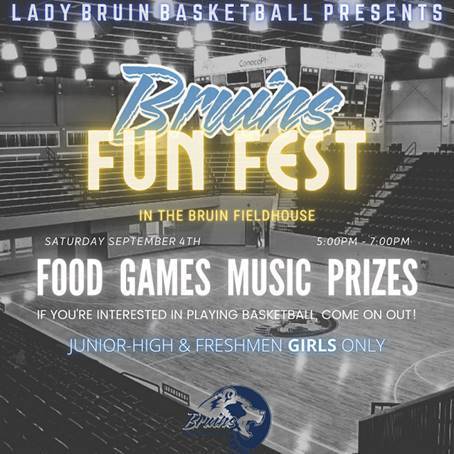 BPS is seeking substitute teachers. Pay has increased to $90 per day for certified subs and $70 per day for non-certified subs. Apply at applitrack.com/bpsok/onlineapp. #bvillebruwin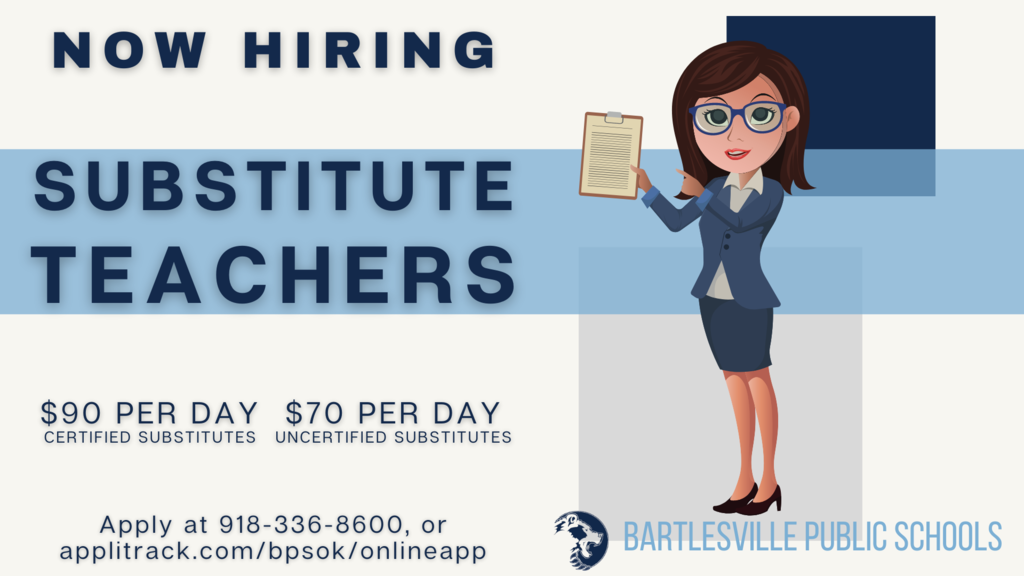 Bridge The Gap: skill development for 4-8th grade boys & girls every Sunday from Aug 22 – Sep 26.